Who needs fireworks when you're donning the red, white & blue tomorrow. Show your patriotic side as you swim, sunbathe, enjoy a picnic and more in these INDEPENDENCE DAY food & fashions.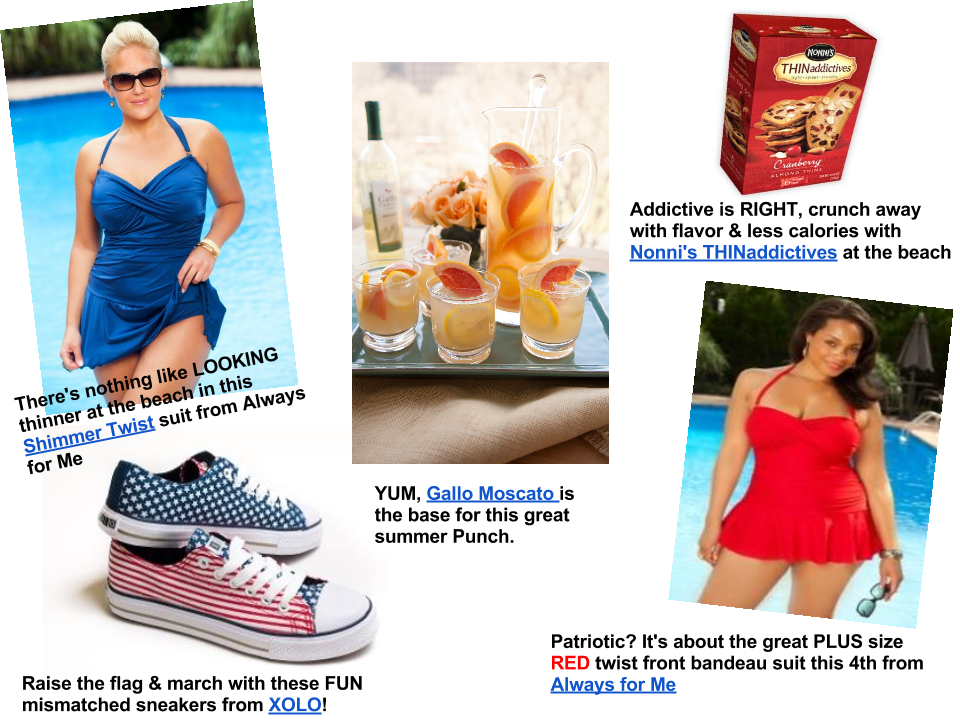 Want to make that FABULOUS Gallo Family Vineyards Punchful Spirit?
I'll be posting that, along with MORE about how to look great and enjoy this holiday weekend soon!