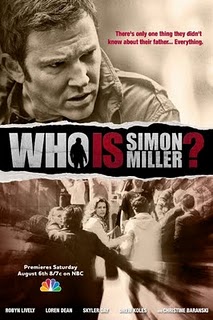 Shhhh….don't tell "B," but I'm not really much of a movie buff. Well, let me rephrase that. I'm actually a CHICK-FLICK-ARTSY-BALL-YOUR-EYES-OUT-WISH-I-COULD-LIVE,SHOP,LOVE,EAT-THERE kind of movie lover. Which leaves out anything that Mr. S and B like (although B's taste runs towards the independent flicks like mine does).
What came over me that I agreed to REVIEW "Who is Simon Miller?" premiering on Saturday, August 6 on NBC at 8pm ET/7pm CT? Who knows. Could have been anything from a hunger pang, to a momentary lapse in judgment, but one thing I do know…I FOLLOW THROUGH ON MY OBLIGATIONS.
So I screened it, and I have to say that I didn't expect this to be a family movie. I know, I know…it's touted as being part of Walmart and P&G's Family Movie Night, but it just looked too much like one of those movies that hubby would love and I'd end up painting my nails and half listening to.
Ah, but this was not the USUAL action thriller, not at all.

Synopsis:

Like most families, the Millers have their challenges. Simon's (Loren Dean) frequent business trips have created some distance between him and the rest of the family, leaving Meredith (Robyn Lively) stretched and struggling to keep things together. Daughter Sarah, an 18-year-old honor student, has recently gotten herself into trouble at school while son Kevin, 15, struggles to engage with anything outside of a video game…

But these issues all prove to be trivial when Simon goes missing. Sensing something is not right, the family frantically searches Simon's office for information. Discovery of a stash of passports, all with Simon's picture but each with a different alias, reveals that their father has been keeping more than a few secrets. In a frantic phone call, Simon urges the family not to tell anyone of his disappearance, not even the authorities, right before the line goes dead. Who is Simon Miller? And what exactly has he gotten himself – and now his family – into?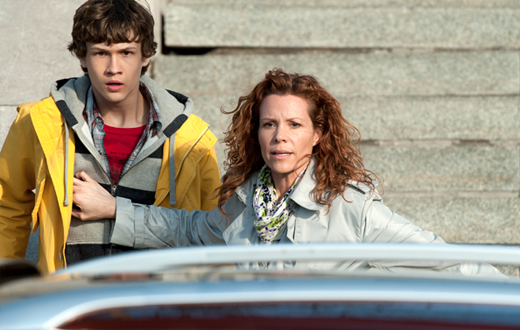 Shocked, scared and unsure if they can even trust the dad they thought they knew, the three embark on their own international mission to get him back. With Meredith's sharp instincts, Sarah's foreign language skills and Kevin's natural techgenius, they try to unravel the mystery behind his disappearance. It's a heartpounding family thriller that tests the limits to which families will fight for each other.
The first thing you'll notice when you watch Who is Simon Miller, you'll figure out that this is a family that WORKS together. It's exciting, well acted, with a cast that seems to really meshes, something that's not often found in made for TV movies.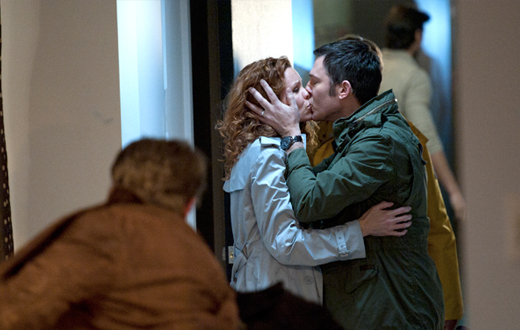 Starring
Loren Dean – Simon Miller
Robyn Lively – Meredith Miller
Skyler Day – Sarah Miller
Drew Koles – Kevin Miller
Christine Baranski – Amanda
Olunike Adeliyi – Jasmine

Gather your family, cozy up on the sofa and watch Who is Simon Miller together!

What: Who is Simon Miller?
Where: NBC
When: Saturday, August 6, 2011
Time: 8:00 pm EST (7:00 Central)
For more information go to the Who is Simon Miller website, or check out the facebook page where you'll be able to chat with others about this thrilling family movie.
I wrote this review while participating in a campaign by Mom Central Consulting on behalf of P&G and received a promotional item to thank me for taking the time to participate.