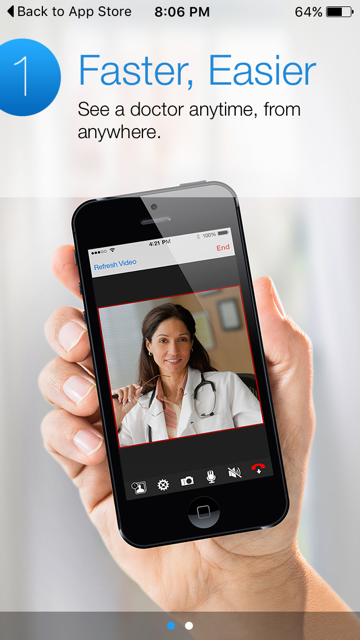 It happens more often than not. Stress, anxiety and Mr. S get to me and I need someone to talk to. Every now and then I really need someone to help me sort through what I'm experiencing and work through the issues. You see, Mr. S struggles with an illness that affects the rest of the family, and I have some health issues that impact my life as well. I understand that keeping things all bottled up is not a healthy way to cope, so I appreciate that I can visit a therapist if I need to….but, like many others…I neglect doing it.
My Excuses
It's difficult to find someone
Therapy is expensive
I just don't have the time
Last week I learned about Amwell as an option for talking to a therapist. I could simply make an appointment, take my laptop into a private room with the door closed and talk to a licensed therapist one on one from the comfort of my own home, my hotel room, or anywhere the I feel comfortable.
CONVENIENCE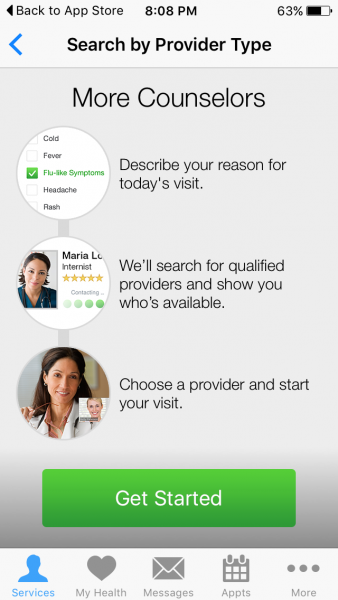 I don't have to get dressed, drive to the office, sit in a waiting room, and take more time than is necessary out of my already busy day. Amwell offers a network of over 350 therapists, social workers and psychologists nationwide. When Mr. S went to his doctor up in RI, there was a 3-month wait for a first visit, with Amwell you might be able to talk to someone the very same day, or up to 2-3 days.
For someone like me who just moved into a new neighborhood, Amwell is a great option. It gives me the time to look for someone locally, but offers me the option to see someone RIGHT NOW while I'm doing my research.
HIPAA compliant
You never have to worry about your privacy, as their doctors, dietitians and psychologists are all HIPAA compliant. Yes, Amwell takes YOUR privacy very seriously.
COST
I can tell you from experience that the cost of going to a psychologist can be as high as $200+ for a first visit, with the average being around $165. At only $79-95 therapist or psychologist visit, accessing a therapist via Amwell can offer you a savings of $80+ per visit. PLUS, I checked with my health insurer and they allow me to consider this an out of network visit at $45, so make sure that you put your health insurance information.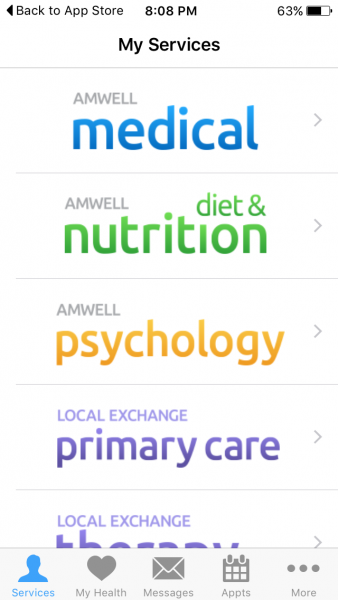 I know that I need to make taking care of myself a priority, and because Amwell allows me to talk to someone from my smartphone, computer or tablet there is no excuse.

Whether you're dealing with
Trauma and Loss
Stress and Anxiety
Infertility Stress
Changes in Mood
Postpartum Support
Parenting Issues
Anger Management
Financial Challenges
Substance Abuse
Relationship issues
Why Amwell?
The most popular consumer telehealth app worldwide in 2014 according to App Annie, with more than 1.3M downloads
The first telehealth service awarded accreditation by The American Telemedicine Association
The first telehealth platform to integrate with Apple's Health App
The only service that allows you to select the doctor you want to see for an on-demand visit
DETAILS
To see a doctor or to make an appointment: AMWELL
Use code: SOULCARE and get your first promotional visit for just $1.
Disclaimer: Compensation was provided by Amwell via MomTrends. The opinions expressed herein are those of the author and are not indicative of the opinions of Amwell or Momtrends.