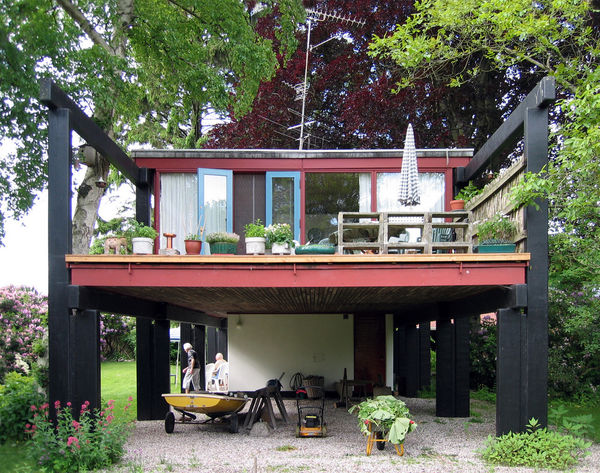 Next year I'm going to be turning 30.  That's a lot to handle, thankfully I make a good living but this is the time in life when I need to start thinking about putting down roots. The real question is where and what kind of property would I like to purchase.
Buying A Foreclosure
The key advantage of purchasing a foreclosure is the possibility to get an amazing deal.  You're dealing with a bank as contrasted to a person hawking their home. Contingent on the bank, some are good some are bad. The process may take a bit longer than usual.
As far as the home goes, occasionally there are major things wrong.  Make sure you get a home inspection on one of these. If there are any structural or safety issues, most banks will not make the repairs. With a personal seller you can assume they've kept their house in livable shape.
Buying A Fixer-upper
The thing about fixer uppers is that they are very costly and time consuming.  However, if you have some money stashed and don't mind a little sawdust in your cereal and coffee in the A.M. go for it.  If you are not a handy man or have delusions that you should be on HGTV while you cant even nail straight, don't do it!
 Buying A New Turnkey
When you purchase someone else's home, you purchase someone else's vision and decorating tastes.  When you purchase someone else's home, you may find someone else's problems.  With numerous new homebuilders in all of the major metropolitan areas today, they must compete for your business.
At the same time new homes do not have that old school lived in charm like your favorite pair of jeans or that hoodie you stole from your college roommate.  To me new homes feel so impersonal.
In the End
I don't know where I'm going to end up.  I know that the tough part is going to be getting a loan from the bank.  And I know that there are different types of loans for different types of homes.  Such as a 203(k) loan for Buy a "Fixer-upper" or REO property needing renovation or a The HomePath program was created by Fannie Mae to offer foreclosed homes directly to qualified buyers.
Post by Benjamin – our resident Man about Town & regular contributor.

Photo credit: seier+seier / Foter / CC BY