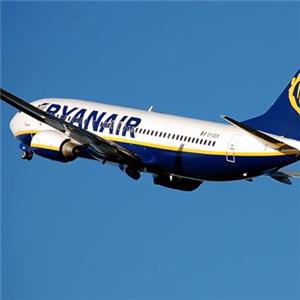 I may like the finer things in life, but I also like a bargain as much as the next person. This week I'm flying to New England on Southwest airline and I although I've racked up frequent flier miles on American Airlines, I'll forgo the points in order to save a few dollars every chance that I get.
But when is cheap TOO cheap?
Those who travel within Europe will know the budget airline Ryanair, as the airline that is the CHEAPEST to fly from country to country. It is also the airline that is instituting pay toilets on their aircraft, vertical seats (standing up for the entire flight) and fees for everything from reprinting  boarding passes to carry-on luggage.
I believe that last week Ryanair went too far. When a passenger went into cardiac arrest on one of their flights  the passenger's stepdaughter (a nurse) was able to revive him after alerting the crew.  Once the passenger was conscious and breathing, the cabin staff gave him a sandwich and soda, and then returned to the passenger demanding payment.
There was no ambulance waiting for them when the plane landed and the family had to drive the passenger to the hospital themselves. Ryanair replied to this by saying: 'In line with procedures for such cases a Ryanair cabin crew suggested a diversion to the nearest airport or to have an ambulance on stand-by on arrival at Skavsta, so that the passenger could receive medical treatment.'
'However, the passenger's companion, who identified herself as a nurse, declined this offer.'
Note to self: The TGV (and other high speed trains) offer a beautiful ride through the countryside. Although it may take a little longer and cost a few euro more, it's worth it.