I was a guest of Nissan and the Chicago Auto Show recently. All opinions are those of Champagne Living.
While the public Auto Shows, like the one in Chicago that I just attended are typically places to check out everything that the car makers are showing this year, making it an all-in-one stop to help you decide on your next vehicle, as a blogger I tend to look for things that are SUPER FUN. That made my stop at the the Concept Garage one of my favorites. Not only did I oooh and awww, but I giggled with excitement having the opportunity to drive some of these around the showroom floor (that's right, you can test drive some of them INSIDE of the building).
Here are a few of my favorites from the show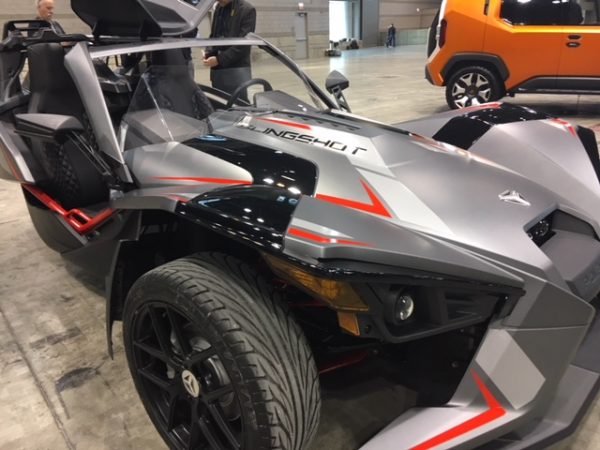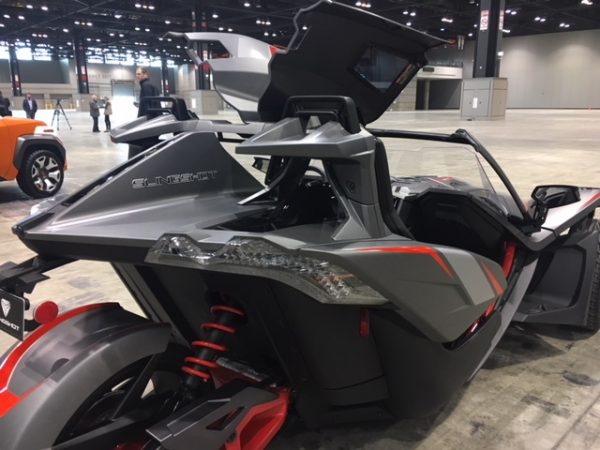 When I saw this crazy looking 3-wheeler it looked weirdly familiar. Then I remembered that I had pulled up behind one at a gas pump on our recent road trip from Florida to New Hampshire, making this my second look at this part motorcycle/trike, part auto. Unlike other trikes the Slingshot is road safe and is registered as a car rather than a motorcycle (but note that because of the design that helmets are necessary).
Starting under $20,000 (the version shown retails for $29,999 and is their top of the line Grand Touring LE model), I'd totally drive this. I always considered myself too old for a motorcycle and too cool for a trike, but the Slingshot takes away that 3-wheel stigma with its futuristic styling and easy handling.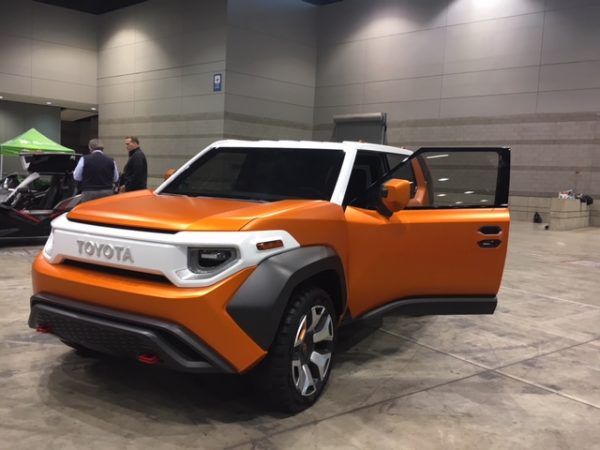 Even though I don't do any off-roading in my suburban community, I wanted to take this utility vehicle home for the mix of beauty and cool factor. The details include a built-in water bottle holder (complete with bottle) and an ultra-compact The North Face® sleeping bag fits neatly between front passenger seats, and functions as an armrest.
The rear seats fold flat for all of your camping, hiking, etc. needs and the slide out rear cargo floor overs even MORE storage options. The rear hatch splits to swing open or can be u sed as a one-piece liftgate making getting your gear in and out easy.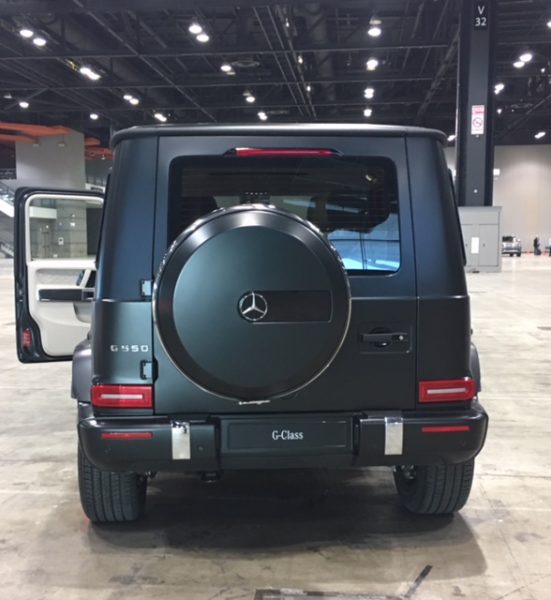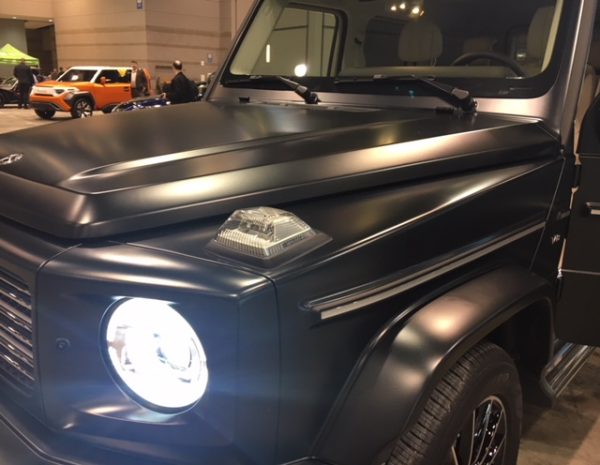 Where's the chalk? The new matte paint look is just uber-cool, but this black matte finished made me want to grab a box of colorful chalk and personalize this luxurious classic SUV look (boxy is my favorite look).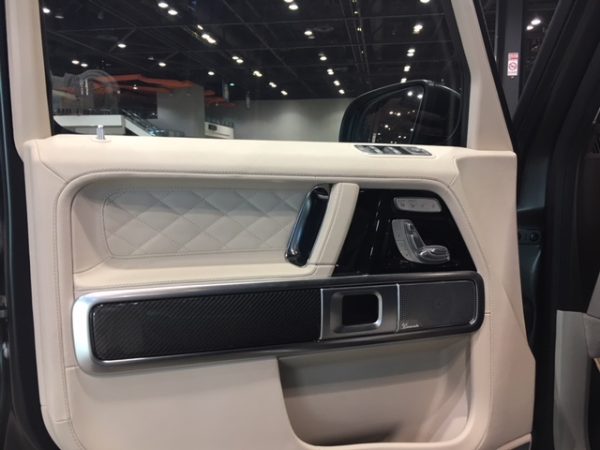 This fun to drive SUV offers 5 modes including: Comfort, Sport, Eco, Individual and the all-new G-Mode, making it a great car for both Mr. S and I to "share." An all new powertrain makes this car great for off-roading…and the luxurious interior makes it perfect for me to step out on the town in.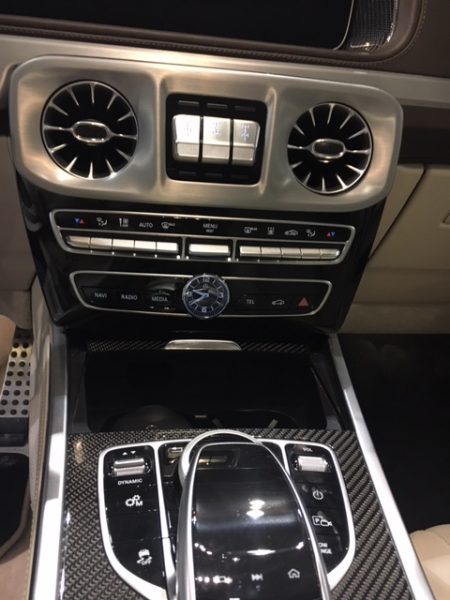 9-speeds and that gorgeous cross-stitched leather and aesthetics that make you KNOW it's a Mercedes makes this car a 2019 winner.
I'll be bringing you more great cars from the show soon.