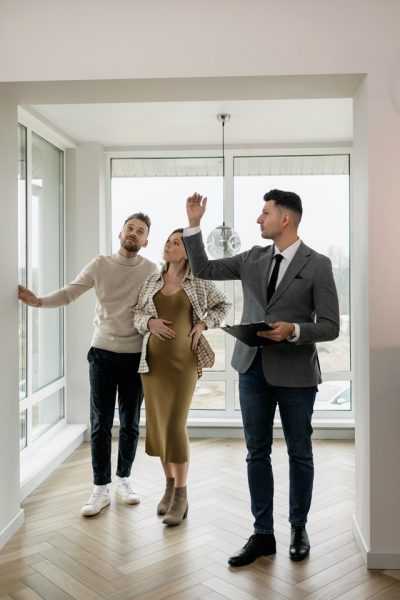 At some point over the course of your life, there's a good chance that you'll encounter a real estate agent. Whether it's renting an apartment, buying your first home, or selling a property, the majority of these transactions will be facilitated by a real estate agent.
But what do these people do in between your encounters with them? And how do they manage to get your property sold, or find that perfect forever home for you?
Real estate brokers like Compass advise and oversee agents to help provide people with the simplest and most seamless experience possible. But what are the criteria when it comes to finding a dependable and dedicated agent?
Real estate agents are qualified
Like many other professions, real estate agents are licensed to carry out their everyday tasks effectively. The property industry can be a confusing place without the accreditations and experience of a good real estate agent, so these qualifications are taken seriously.
Prelicense educational achievements are needed, in addition to passing a thorough real estate license examination based on the requirements of the state the person resides in.
Real estate agents have a healthy network of contacts
Making a good impression on people and business associates alike is the key to developing a long and prosperous relationship with a large network of contacts.
It's with these contacts that an agent can research and advise you on the best steps to achieve your specific goals. The more insights and information they have on your targeted price range, area, and other factors, the better they're able to assist you.
Real estate agents deal with people every day
It's a career that's built on the ability to help others with their dreams and aspirations. Whether that's a fast sale, a healthy profit, or simply finding the perfect home for a family, most types of real estate agent jobs involve constantly dealing with people.
This means that your average agent is highly skilled in maintaining their composure across a broad range of situations, both good and bad, and keeping people informed of all updates regarding their property journey.
Real estate agents communicate constantly
This brings us to the next thing you should know about real estate agents – communication is an absolutely vital part of their job. Perhaps the most important part of all.
A real estate agent who doesn't update a client on a regular basis simply isn't going to cut it in this industry. It's their responsibility to continually provide people with information about how a property is doing and what the next steps are in a tricky process.
Real estate agents should guide, but also advise
Perhaps one of the strongest skills a good real estate agent has is the ability to guide and assist with a client's wishes while maintaining realistic expectations.
If they're telling you what you want to hear, that's not always a good sign. Remember that it's their job to help you make your dreams a reality, which may sometimes include steering you away from the wrong kind of buyers or overpricing yourself.