A few weeks ago one of my favorite blogs asked me if I'd be interested in doing a fashion challenge. Fab Over Fifty would send me a simple white Foxcroft shirt, and I would give it my signature look. The challenge included a voting portion (which made me think twice), but I figured even if I didn't get any votes, it would still be fun to try.
While my styling is not yet live, I did see that they're doing the same thing with five of their other gurus (yes, I'm a FOF Guru). I didn't peek until AFTER I had taken my photos. Check out the current FIVE "Who wore it best."
I wanted your input even before my styling goes onto their site. What do you think?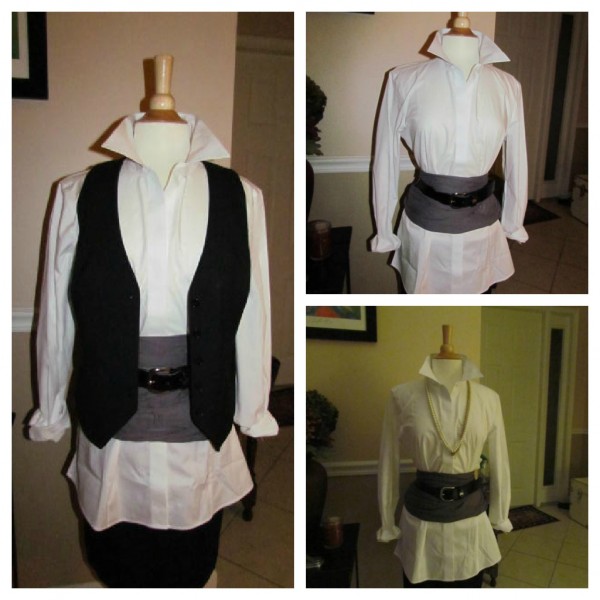 Those who know me well, know that I ALWAYS seem to have a scarf on. I figured I'd do a twist on my "usual" scarf around the neck and tie it in a cumberbun at the waist, and cinch it with a simple black belt. I put it over a simple short black skirt and added a men's style black vest (with the option of a long necklace).
I'll let you  know when the voting begins and if you like what I've done with this Foxcroft shirt, I hope that you'll take a minute to vote.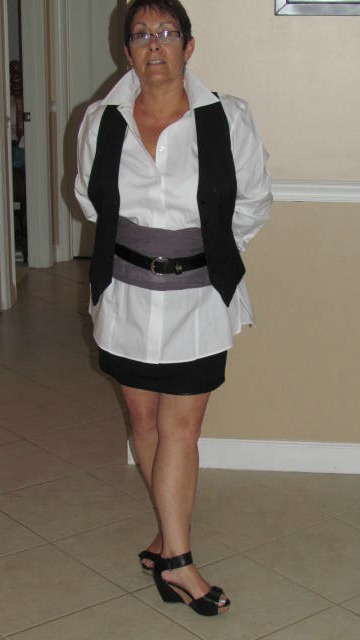 I received a shirt in order to enter this styling challenge.