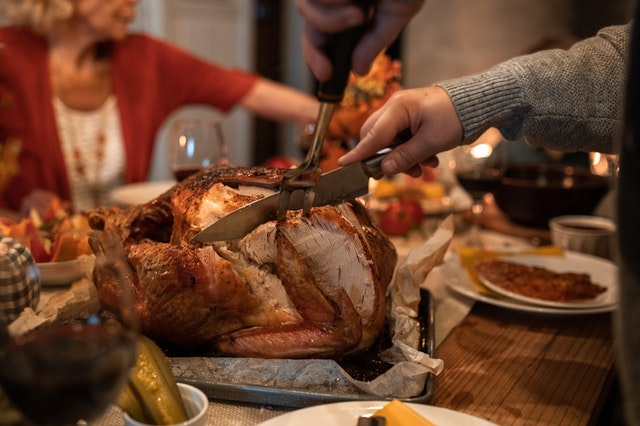 How do you show up to Thanksgiving dinner with a hit on your hands? The key is to pick a dish or delicacy that's packed with fan favorites. It's even better if you can show up with a lip-licking favorite that can easily survive a car ride. Take a look at some inspiration for what to bring to Thanksgiving dinner this year!
Pumpkin Bread
A great option for someone looking for a nibble that's not overly sweet, pumpkin bread can be a breath of fresh air on a dessert table filled with sugary, whipped pies and cookies. What's more, the host will surely appreciate enjoying some leftover pumpkin bread for breakfast on the morning after a busy Thanksgiving! The simple loaf shape of pumpkin bread means you won't be stressing when transporting your dessert.
Pumpkin Soup
If your host is running a little behind, they will appreciate that people can begin savoring some hot, satisfying pumpkin soup before the main course comes out! You can simply bring the soup in a large crockpot. Don't forget a big ladle to make life easier for your host!
Turkey Cake Pops
If you have the time and creativity it takes to whip up some turkey-shaped cake pops, this can be a hit with kids around the Thanksgiving table. You can use any regular recipe for chocolate-dipped cake pops. Next, add candy corn for the tail feathers, the ends of pretzel rods for feet, and espresso beans for the face!
Apple Cider Mimosas
If you'll be spending Thanksgiving with an adult crowd, bring all the ingredients for apple cider mimosas! A fun take on the classic mimosa made with orange juice, a fall-themed apple cider mimosa contains your favorite apple cider, champagne, and apple slices for garnish! You can even add some gold flakes for the rims!
A Pumpkin Candle
If you'll be coming into town on short notice, you may not have time to whip up an elaborate dish that you can contribute to the Thanksgiving table. That's no problem! Bring a beautiful, high-quality pumpkin candle that encapsulates all of the warm, cozy feelings of the fall season to give to the host! The candle will blend beautifully with all of the aromas of the kitchen!
A Thanksgiving Gift Basket
What if you want to give tasty, savory foods even though you don't have time to actually cook something for Thanksgiving? Thanksgiving gift baskets, like the ones from gourmet food gift retailer Hickory Farms, deliver a complete experience for the senses with a beautiful, festive presentation. Many people select holiday gift baskets from Hickory Farms because they trust the quality and beloved flavors of the meats, cheeses, crackers, nuts, sweets and chocolates that are so carefully selected and arranged in each beautiful cornucopia of flavors! This is a great go-to option for showing up with something everybody loves with zero hassle or preparation needed.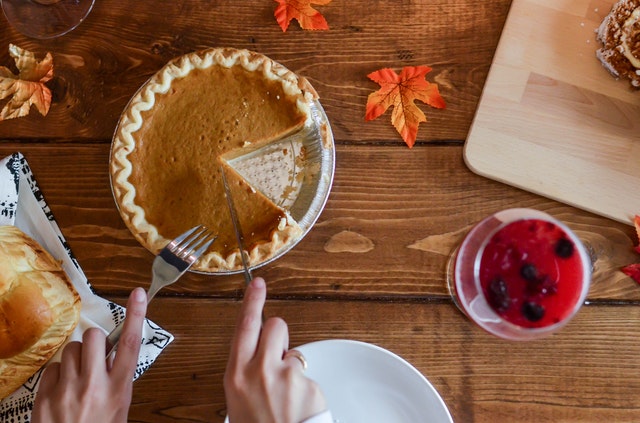 Making Your Mark on Thanksgiving
Stumped about what to bring to Thanksgiving dinner this year? These five Thanksgiving hits will let you show up with something that everyone loves without a big, stressful production. These picks are perfect for showing up with something meaningful that people will gobble up while still allowing the host to shine!