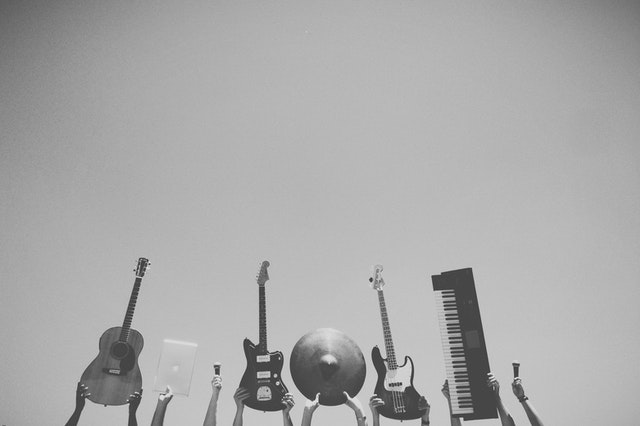 No matter your age, many benefits can come from learning an instrument. Honing a new skill can help improve confidence, increase brain function and help you stay mentally healthy. It can help to choose instruments that are often popular with beginners so that you can find your feet and plenty of resources to help you learn.
It is essential to find a good teacher to help you master the different challenges of learning an instrument. While it is possible to teach yourself, it can be hugely beneficial to have an experienced teacher to help you when you need it.
Piano
The piano is a wonderfully relaxing instrument. It can be a great form of self-care. It is one of the most versatile and popular choices. If the thought of investing in a piano is a bit intense, you can choose a keyboard instead at a fraction of the cost.
The piano can be a great way to improve your coordination skills, as you will have to learn to play different melodies on each hand. There are options to help you learn to play by sight if learning sheet music isn't for you.
Guitar
The guitar is often considered one of the cooler options to learn. It also has the benefit that you can learn your favorite songs to impress friends and family with! There are plenty of free resources and guitar tabs to use online to help you find your feet.
Selecting a guitar can be a challenging task. It is vital to find a guitar that is the right size and fit for you. It may help to discuss the options with a professional and head over to your local music shop so that you can try them out in person. You will also need to decide on a budget. You can get a basic acoustic guitar relatively cheaply all the way up to the top-of-the-range electric guitars.
Saxophone
The saxophone is another seriously cool instrument. Saxophones come in a range of sizes and pitches, ranging from high soprano to the deeper baritone. The alto saxophone is typically the best for beginners, as it is not overly large. The other great thing about saxophone is that it can be relatively easy to produce a good sound after just a few lessons. This can be an excellent confidence booster.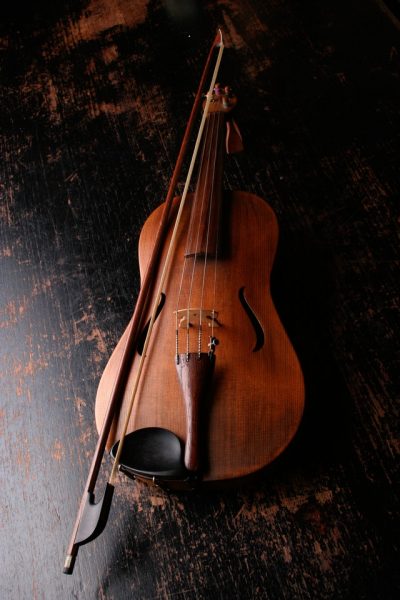 Violin
The violin is a popular choice in terms of string instruments. It usually is best to learn on a traditional violin rather than investing in an electric instrument. A violin can be the ideal beginner's instrument as it is relatively small and compact. It is important to note that it can take time and serious hard work to reach the highest levels of skill in the violin.
Drums
Drums are one of the most fun options to learn. They can also be an excellent form of stress relief and a pretty intense workout! It is relatively easy to learn the basics of drumming, but the skill of keeping and holding a beat can take longer to perfect. It is important to note that drums can be costly – as well as noisy! But they are well worth the investment.
You can find plenty of online resources to help you get started on your drumming journey. You can learn about some of the basics by checking out this great 'How to Hold Drumsticks' article from Pirate.
Cello
Like the violin, the cello is a string instrument. It is significantly larger than its cousin, and as a result, the sound you can get from it is much deeper and more resonant. The cello is typically played standing upright, with the musician sitting behind the instrument.
Cellos often form part of string quartets, so it can help to learn what you can about harmonizing with other musicians.
Ukulele
The ukulele is often considered one of the simplest instruments to learn. Similar to a guitar but much smaller and portable, it can be the perfect way to dip your toe into the world of playing instruments. It is also a much more affordable option.
The ukulele produces a cheerful sound, and it can take just a few weeks of practice to start seeing the benefits of your hard work.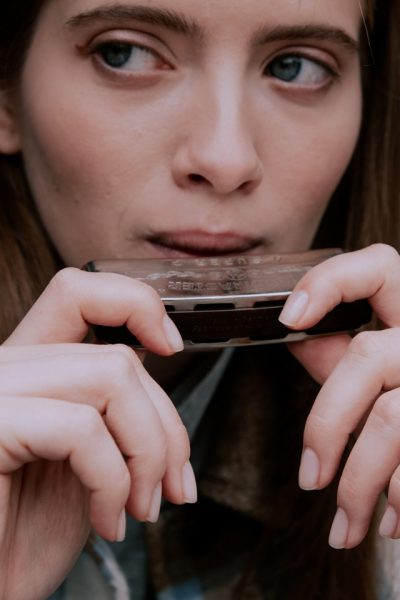 Harmonica
The harmonica is a great instrument for beginners. It is a small, handheld instrument that you play by inhaling and exhaling through the mouthpiece. It doesn't require tuning, which can be a big bonus for new players.
As well as being cheap and small enough to carry around in your pocket, it is also great for improving lung capacity. You can learn the basics very quickly, though it can take some time to become truly proficient.
Recorder
Many people have some experience of playing the recorder from their time at school. As a result, it often gets a bad reputation for being basic or childish. The recorder can be an essential step towards playing more complicated instruments. If you still have your school recorder knocking around, you could consider dusting it off and giving it another try.
Flute
The flute is often considered the next logical step after having some experience with the recorder. It is important to note that learning the full range of the flute's capabilities can be challenging. The flute has typically been used for classical music but has also been an integral part of the jazz and even rock scenes.
Bass Guitar
Like the traditional guitar but with four strings instead of six, the bass guitar is an excellent choice for anyone who isn't sure they can handle a traditional guitar yet. You can also find plenty of variations on the bass guitar if you find it is the instrument for you.
Final Thoughts
There are so many benefits to learning an instrument. It can help improve your mental and physical health and help you increase cognitive function. It's never too late to try your hand at an instrument. It is a good idea to work out a budget of what you can afford to invest in your new pastime.