and what does BULU even mean?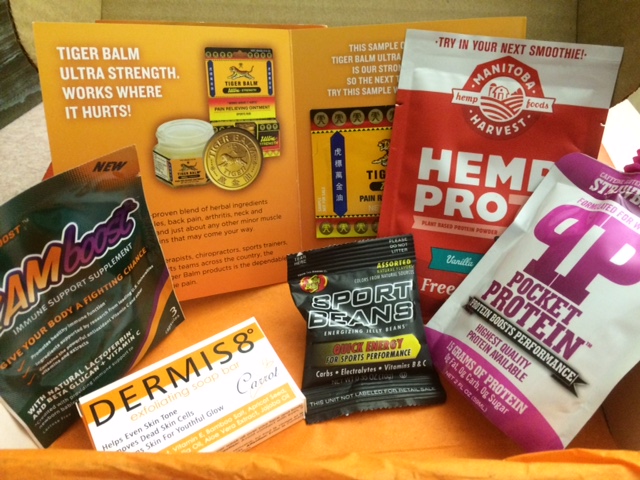 I may never know what it means, but I do know what it is. This month I received my first of a three month subscription to bulu box. I've gotten subscription boxes before, mostly beauty or fashion, but this was my first box that focused entirely on health, nutrition and weight loss.
Each box is packed with samples of the best in samples and products from your choice of either a health related box or a weight loss related one. I had expected that my box would have some full size or at least large samples, but alas this was not the case. While health products tend to be in the higher price range, and they claim to send you a mix of 4 to 5 premium samples from top brands, some that I would try, others that I passed on to my son.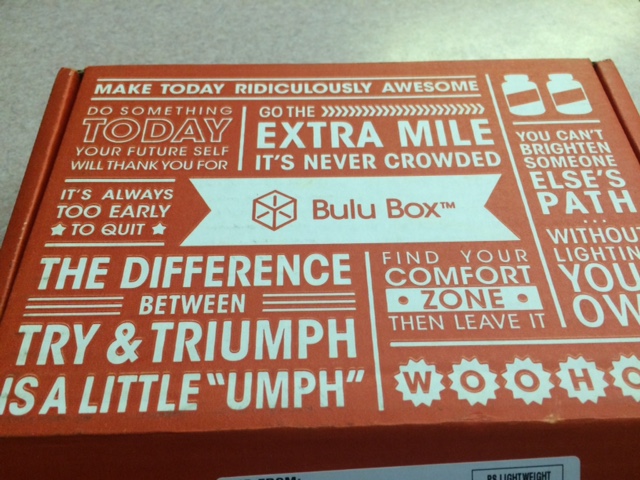 PLUSES
It's fun to try new products and health & weight loss products can be pretty pricey, so the whole "try before you buy" concept is AWESOME. I received a packet of protein mix and a squeeze pocket protein packet, a teeny weeny sample of Tiger Balm, a travel sized exfoliating soap, some immune support supplements and a packet of energy supplements. Also included were coupons.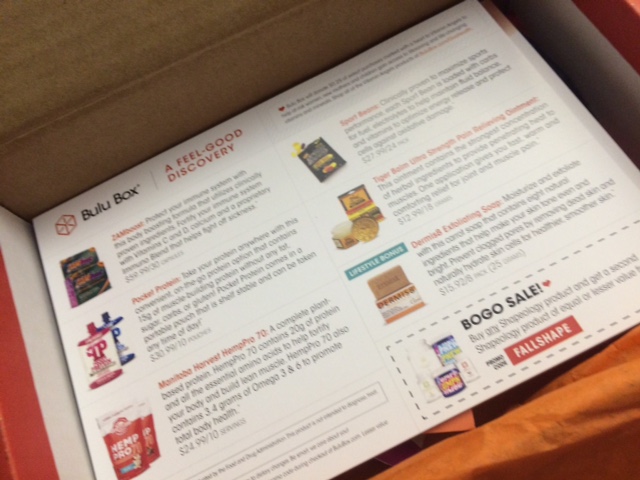 MINUSES
At just under $10 per box, I'm not certain that the value was enough to warrant it (even though shipping is free). I was a bit disappointed when I opened the box, as the large box with only the packets made it seem empty. While I didn't go in and calculate the approximate pricing, the smaller samples felt like the type you'd get for FREE and the 2 larger ones were NOT worth $10 in total.
I'm holding off to see what my NEXT box looks like (I have a total of 3 boxes coming), and am hopeful that the next one doesn't disappoint, although Ben DID love taking the products that I had no need for.
Bulu Box is the first health, nutrition and weight loss discovery box designed to help you feel your best. Each month, you'll get a custom box filled with a new mix of 4 to 5 premium samples from top brands to try. Every sample is sufficient enough to decide if the product is right for you.
DETAILS
For more information visit bulubox.com