I participated in a campaign on behalf of Mom Central Consulting (#MC) for Sprint. I received a product sample to facilitate my review and to thank me for participating.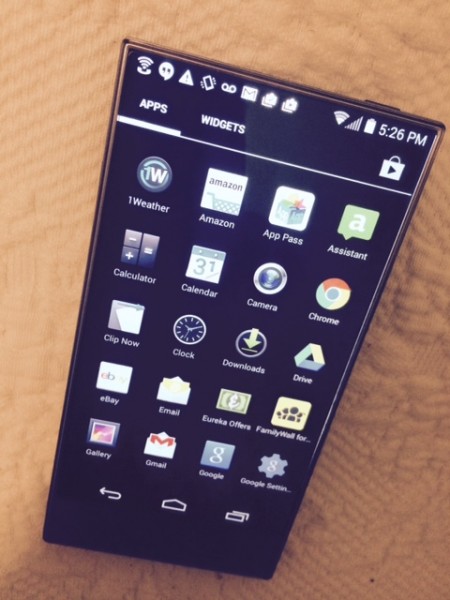 This week Mr S and I were supposed to be on a Caribbean cruise. Unfortunately BOTH OF US got sick. He has the flu and I have bronchial pneumonia. It's that time of year.
Luckily, we were able to reschedule.
But, what if we had gone on the cruise and had an emergency?
Did you know that calling from the Caribbean back to home can cost $1.99 per minute? What if I just wanted to check on a family member (like Ben or our dog Clem)? Over the course of a week I could rack up some HUGE charges. We were going to be in Puerto Rico and St Martin and I knew that I'd have to check on Clem to make sure he was okay.
Luckily, I have the Sharp AQUOS Crystal phone, installed with wifi calling. All I need to do is find a wifi network and VOILA, I can call anywhere in the states from the US, Puerto Rico, and the US Virgin Islands with NO charge! Let's say I'm out in a little restaurant in the desert somewhere. Service is AWFUL, but they have free wifi for customers. I just switch over to wifi calling and I'm connecting as if I were on a regular network. It's that simple.
This sleek, sexy phone not only performs on task, but it also looks great doing it. With a screen that reminds me of an infinity pool (the screen goes all the way to the edge of the phone), and a minimalist approach, the Sharp AQUOS Crystal phone belongs in the handbag of every one who requires some chic in their lives. Oh, and for those of us who need our phones to keep going and going, the battery on this baby last a whopping 14 hours (which is a lot longer than I can keep my eyes open to use it) with its 2,040mAh lithium-ion battery. Then there's the memory….while it comes packed with 5GB RAM; 8GB ROM – you can add up to 128 GB with the addition of an SD card – no more running out of space. The phone runs on the Sprint Spark Network, so you'll get Sprint's great LTE service
But who am I kidding?
If you ask me WHAT feature I use most on my phone, it isn't calling, it isn't texting, it isn't even social media. It's the CAMERA!
It's got not one, but two 8 MP (3,264×2,448 photo resolution PLUS 1080p-30FPS video resolution) and a 1.2MP front-facing camera (1,280×960 photo resolution PLUS  720p-30FPS video resolution). It's got all of those bells and whistles that I love about a great phone camera including
Night Catch – to make certain you capture a great shot even when it's dark outside
Framing Advisor – to help you get the BEST composition in an easy to use format
Sequential Shots – Great for shooting concerts and sporting events by just holding down one button
Shutter Detect – Somehow this LOOKS for the smile and shoots as soon as the corners of your model's lips turn upwards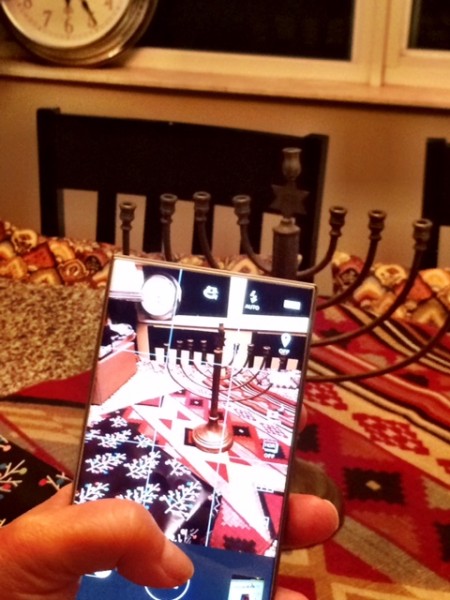 BUT THE BEST PART IS, that I don't have to take the time and edit the colors on the photos, because the Sharp AQUOS Crystal gives me true to life colors with every photo it takes. While all of this is great for taking photos, the selfies leave a bit to be desired. I'm okay with that though, as I'm NOT a selfie taker.
I'm a GOOGLE Gal
The Sharp AQUOS Crystal runs on Android™ 4.4.2, KitKat and sports the use of all of the important Google Mobile services like Google Search, Google Maps, Google Nav, YouTube, Google Calendar, and even Google+ and Google Talk.
Sound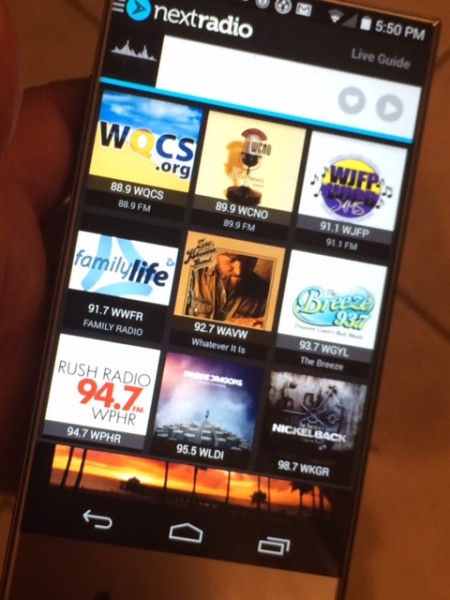 As you can see by the speaker in the bedroom, we're a Harman/Kardon family, and the addition of  Harman/Kardon LiveStage technology with Clari-Fi Technology makes this a listening MONSTER. Not only do I get great sound straight from the phone, but streaming from the phone to the Harman/Kardon speaker is AMAZING.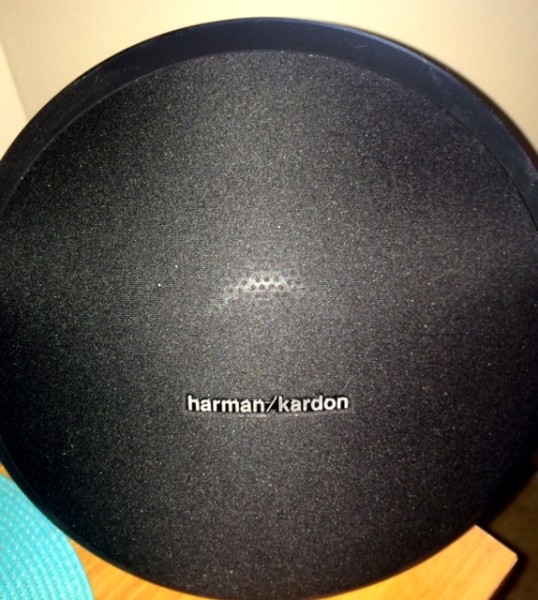 App Pass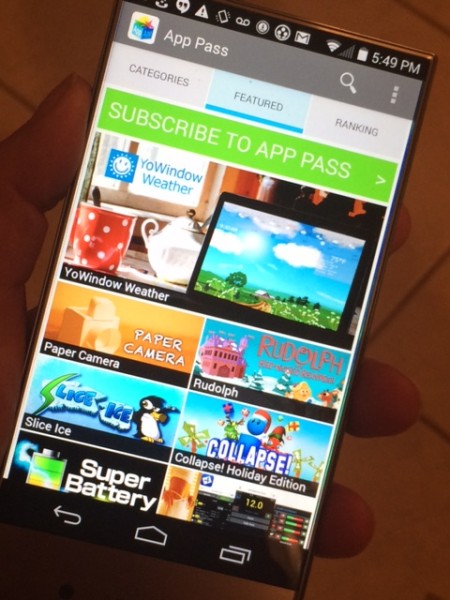 This is a program that I'd not heard of before, but for $4.99 you can choose from a hand-selected catalog of premium apps and games….yes, ALL for one price ($4.99). These are selected by Sprint to be the most commonly bought apps, so you KNOW that it's a great deal.
The PRICE
Forgeddabout those $500 and $600 phones, this high tech wonder sells for under $150 and is available not only on Sprint, but also Boost Mobile and Virgin Mobile (both use the Sprint Network for their service). While most pre-paid phones are marginal at best, this is best at a marginal price.
SPRINT
As I've said before, I've been a Sprint customer for as long as I can remember (at least 15-20 years). They regularly give so much more than the other carriers at a lower price. While other carriers say they are a value, compared to Sprint, they don't stand a chance. For more about Spring phones or plans visit Sprint.com, or visit them on Facebook or Twitter.