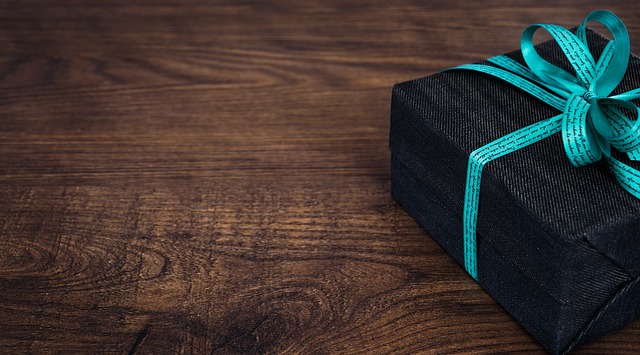 It is a dilemma we all face from time to time. We all have that friend who seems to have more money than sense, and while it may perplex us, we know that the holiday gifts they receive from us every Christmas gets a courtesy use and that is it! As frustrating as this can be, maybe the fault doesn't lie with them, perhaps it is with us? Yes, we've put a lot of thought in what to get them, but maybe we're going about it the wrong way? So let's see if we can answer the question, how can we get a satisfying gift for the person who has everything?
Buy Them Experiences
If you've been going down the physical "gift in a box" route every birthday and Christmas, perhaps it is time to think more laterally. Instead of buying something that you know at the back of your mind they'll throw in the garbage very soon, maybe it's worth going for something a little bit more tangible and worthwhile instead? Experiences consist of so many different things, but you have endless options. Of course, experiences, in a general sense, sounds like a lot of money, but this is when you are going down the route of vacations. Instead, maybe you want to think about manageable experiences or give them the opportunity to try something new. If they have everything, a new experience can be something as simple as an afternoon lunch in the newest restaurant in town or purchasing them tickets to a concert, and you go with them. It is worth considering when it's a close friend of yours, especially if you don't see them that often. It can give you that opportunity to reconnect and spend quality time with each other.
Get Them Into A New Hobby
You're running the risk every time you buy them a gift, so maybe it's time to use this opportunity to introduce them to something that they will get long-term benefits from. A hobby is a dangerous approach because people don't necessarily have the time to indulge in something new, so your option would be to make it a logical extension of their passions. For example, if they are into sports, memorabilia is a way to further cement their passion for a particular team. There are numerous websites that can provide inspiration for this; PowersSportsMemorabilia.com is one that sells numerous memorabilia, from football helmets to autographs. On the flip side, if they are a dedicated foodie, a membership of a wine or chocolate tasting club could be the ideal gift to let them further indulge in their gastronomical passions. The great thing about food is that it needs constant replenishing, and as a hobby is concerned, it can be a never-ending pursuit. It can extend into their lives where they could end up joining supper clubs, wine tasting clubs, and have it infiltrate who they are, and not just be something they do on occasion.
The Charity Angle
It can feel like a bit of a cop-out when you send someone a charity donation, but if you really don't know what to get for someone, then surely it's better to make a donation in their name to a charity? There are numerous options now where you can purchase food or supplies, or even an animal for a village, and it's not just a thoughtful gift, but it's actually achieving something. Although it can feel like a poor excuse for a present when you don't know what to get them, this is where you need to communicate your reasons behind this present. Remember, it's the thought that counts! There's an interesting piece on ThingsToGetMe.com if you are operating within a budget, but you still need to make the thought count. The charity angle is certainly beneficial, but it depends who you're buying it for. By the way… this won't work with a child!
Don't Get Them Anything!
Maybe this will be the biggest surprise of all, if you don't actually get them anything, because you either don't have the money, or you just don't know what to get them anymore, this may help to spur on a conversation where you can do something for them that means a little bit more. That's the big problem with gifts; you can buy physical items, but if you don't know what to get them and you are merely paying lip service to the idea of getting them a present, when you know the thing really won't do anything with it, why waste your money? Instead, maybe something as simple as an IOU, or promise to them that you will dedicate a day where you can both do something they really want, and this is somewhat similar to buying them an experience, but with the idea that you can actually learn a bit more from them, in terms of what they want, so you can get them something next time around that they will truly enjoy.
We all have our own dilemmas when we purchase something for the person who appears to have everything. But remember, this is only in a physical sense. You can always get some ideas as to where they've been on vacation recently, if they've acquired any new hobbies or passions, very simply, set aside some time for the two of you, so you can hang out. In this busy world, we don't always have the opportunity to enjoy ourselves. And maybe this is the key; understanding that they are too busy in life could provide you with that perfect angle on what to get them. A spa package or a day away from their normal life provides them with so many happy memories. Rather than buying something physical that they may enjoy, but then again, they may not, it's not worth the internal hassle. If it's someone you're close to, and you've known them for years, maybe the physical gift has run its course completely? And if this is the case, then the gift of quality time may mean a lot more than a lipstick?