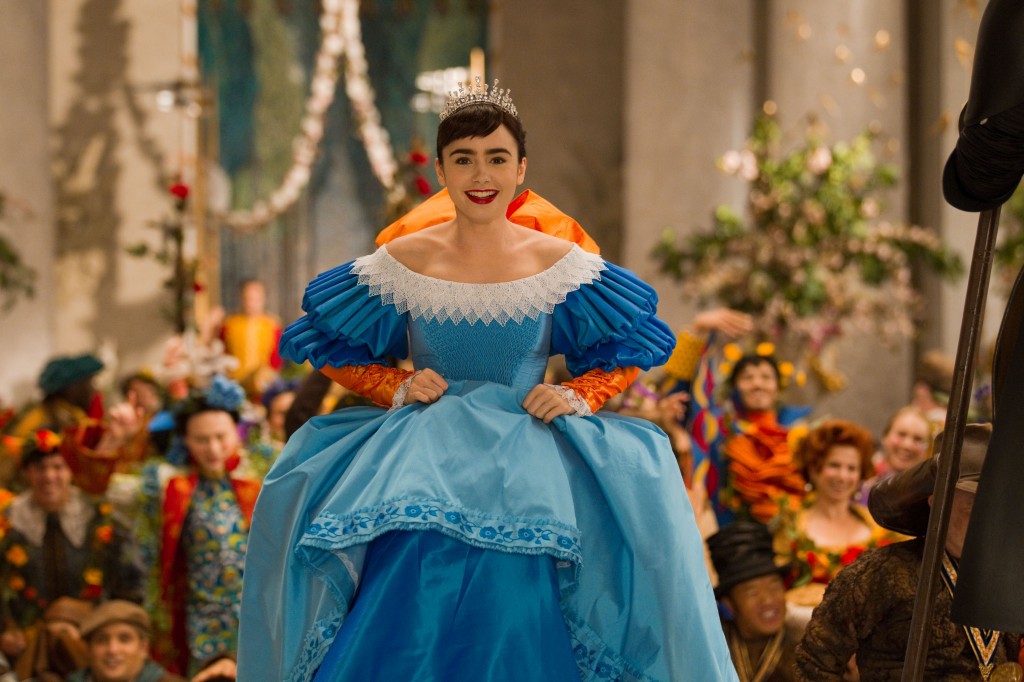 It's not all that often that I get excited about a movie, but when Julie Roberts and Nathan Lane slams head first into the Brothers Grimm and director Tarsem Singh – I'm thinking it's going to be a visual feast that goes WAY beyond just taking a bite out of an apple.
Bro' B over at The Review Broads is just as excited and we're anxiously awaiting this fairy tale for very different reasons. With photo teasers like the one above, I'd rather be sitting in THAT theater than watching the catwalk at New York Fashion Week.
Mirror Mirror drops on March 16th. Follow MIRROR MIRROR on Facebook and see who the fairest of them all is in theaters this March 16th, 2012! I think that this flick calls for a dress up party, what do you think?