Attention Publix Shoppers! From February 23–29 you can participate in P&G's "One List Life" promotion, available exclusively at Publix: simply select any four fabulous participating P&G items and pick up a FREE Rotisserie Chicken while you're at it! Learn more at www.savingspg.com.
Champagne Living is FINE, but when it comes right down to my life, I still have the same chores, same cooking, cleaning and grocery shopping and the same attempt to do "it all" with ease. Sometimes it's easy, other times it seems IMPOSSIBLE. I have learned a few things at my age.
1. Get help. Whether that means teaching the kids to fold clothes or do dishes (and not get all crazy if it's not done YOUR way), or actually hiring help if you can afford it every now and then. It takes some of the pressure off.
2. Perfection does not exist. If you strive for it, you'll never be satisfied. When it comes to the house, relax a bit.
3. Condense your errands to as few stores as necessary, you won't find yourself spending the entire day running around.
If I can get it all (or most of it all) done in ONE store, it helps, which is why one of my stops tends to be my Publix Supermarket.  From the corn on the cob to my Tide detergent, it's MUCH easier to not go to the grocery for food AND a discount department store for my Charmin, which is why I was so excited that P&G has this One List Life promotion going on right now.
In one swoop I had everything in my cart. Prices vary by market, but you can save up to $2.50 on Charmin and Bounty, and close to $2.00 on Tide 50 oz.  While I was excited that all of the P&G One List Life products were on SALE, the tip of the iceberg for me were the EXTRA coupons I found hanging on a display at the front of my Publix store for Charmin, Bounty, Cascade and Tide….making the savings huge!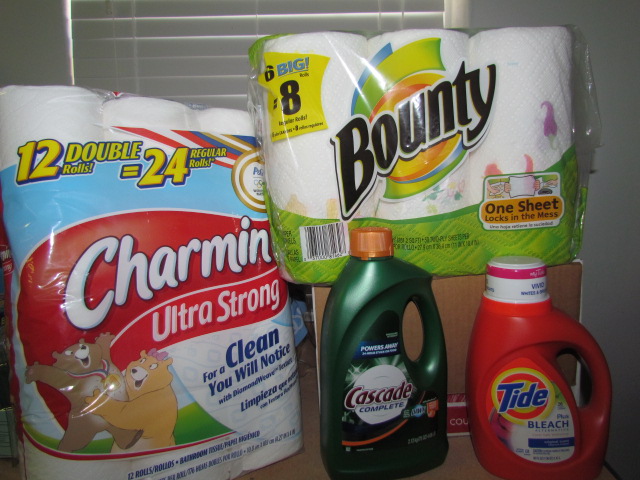 WAIT…THERE'S MORE
On TOP of the great prices and coupons, I was able to score our dinner for FREE! How? Because I purchased four of the participating P&G products, I was able to grab a rotisserie chicken from the deli department — the chicken was free at checkout! So, not only was I able to save time and money…I didn't have to cook dinner (tell me THAT isn't Champagne Living).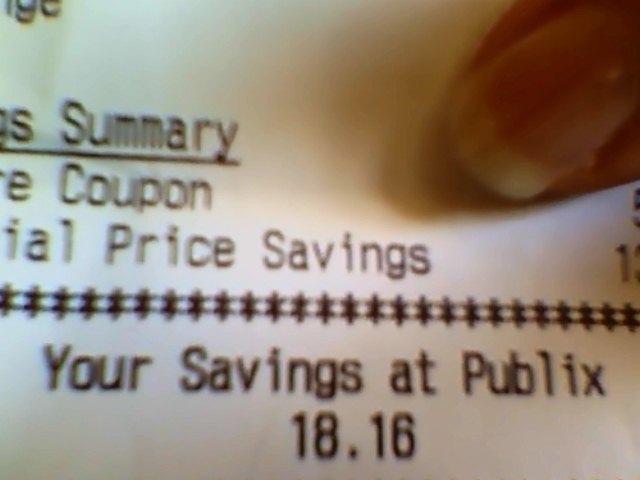 It's a great time to stock up on some essentials, but be QUICK because this promotion ends on February 29th.
Thank you to P&G for sponsoring my participation in this "One List Life" promotion. I was selected for this sponsorship by the Clever Girls Collective. All opinions expressed here are my own.