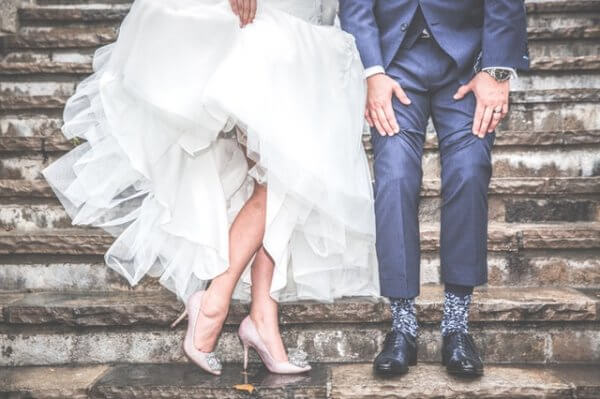 Weddings require so much planning.  You need to pick the date, the venue, the dress, the food, and even the stationery.  Yes, stationery.  While our world has become increasingly digital, there are some things you simply do not communicate by email or Facebook.  And one of those things that you still handle the old-fashioned way are the details to your wedding.
It might seem like a small detail, but the truth is that your wedding stationery will set the tone for your entire day.  So when you choose, choose wisely.  Below are some things to consider.
First, Know You Need a Lot of It
So don't make a decision on the fly.  You need to really plan this.  What are some things you need stationery for?
Engagement party invites
Save-the-Dates
Invitations for the bridal shower, bachelor and bachelorette parties, and rehearsal dinner
Invitations for the wedding itself
Response cards for each invite
Your ceremony program
Seating cards
Favor tags
Thank you cards for any gifts received at any celebration
Envelopes for everything
And this isn't even a comprehensive list.  Suffice to say, your guests first impression of your wedding will come from your stationery, and they will be seeing a lot of it.  You want to make the best possible choice.
Second, Think About the Vibe You Want
When you picture your wedding, what is it like?  Is it modern and elegant?  Country and cozy?  Fun and funky?  The vibe you want for your wedding is the vibe you want for your stationery.  Once you have an idea of what you want, it is time to get looking.
Third, Try to Match Your Color Scheme
So if you aren't sure what that is just yes, wait to buy your paper products.  There are plenty of options out there, so you don't need to rush to buy in order to avoid missing out.  You can also custom-order from many companies and independent vendors, so holding off isn't going to hurt.
Are you wedding planning and have a favorite design?  We want to see it!  Share it with us in the comments.


Our wedding couple will be choosing their stationery at Wedding Paper Divas. We'll be bringing you their entire process to help YOU through the process of choosing the PERFECT message announcing your wedding.