This post has been sponsored by Petcurean. All opinions are my own and my four-legged best friend.

I think about what goes into my family's food, so it just makes sense that I read pet food labels as well. PLUS, I've got a bestie who knows her way around a pet food label and can decipher what all of those unpronounceable words mean and if they are good for Clem.
GATHER
My bestie told me to take a look at the ingredients in GATHER. She knew that I'd been feeding Clem Petcurean for a long time, but she also wants the best for my little bullie. I love that Petcurean makes it EASY for me to choose a sustainable and organic pet food with recipes that are perfectly blended and balanced to provide dogs and cats with premium quality, natural nutrition without the addition of those ingredients that I wouldn't want him to eat.
certified
organic
non-GMO
sustainably produced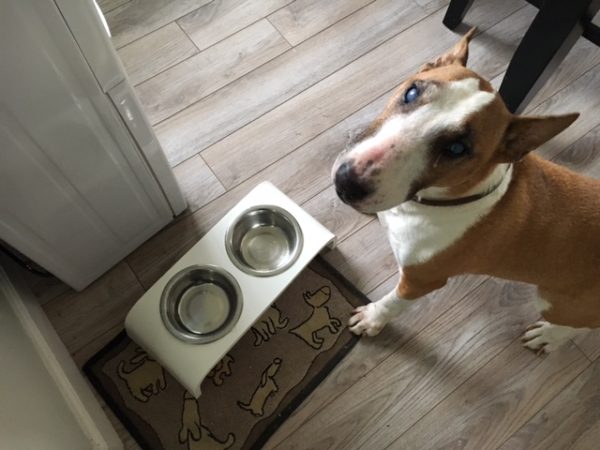 Did you know that?
Pet food certifications are used in the food industry to provide information to consumers about the way in which a food is produced? To become certified, food producers must undergo a highly detailed audit by an accredited company that determines whether the certification standard is being met.
GATHER™ dog and cat recipes have received three different food certifications to provide transparency about the ingredients that have been carefully selected for these diets:
Organic
Vegan
Marine Stewardship Council
Learn more here.
What's in the bag?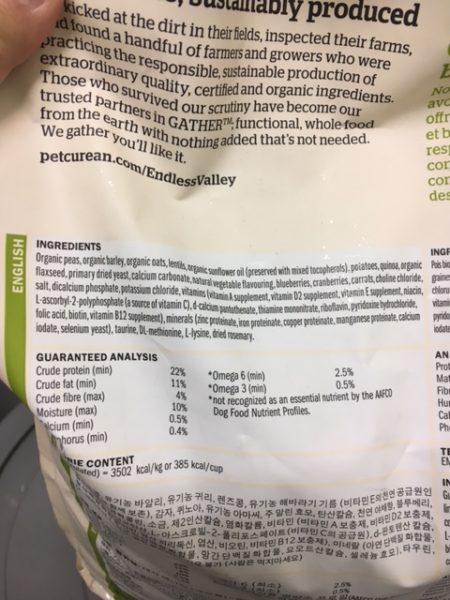 GATHER Wild Ocean & Free Acres
The folks at Petcurean, are always thinking and talking about pet nutrition, formulations and ingredients for their premium-quality pet foods and have recently been getting very excited by all the benefits of krill…whuich is why they are now including it in bothFree Acres ™ and Wild Ocean™ for dogs. The krill they use in GATHER is fished from the oceans surrounding Antarctica, using proprietary Eco-Harvesting™ technology. This prevents by-catch (fish and animals other than krill) and brings the live krill onto the ship where it is processed immediately to ensure maximum freshness.
GATHER Wild Ocean
Catching cod by longline is one of the most environmentally-friendly and sustainable methods of fishing used today. A particular school of cod can be located, identified, and brought on board, without the damage to the ocean floor associated with some net fishing. Individually-hooked fish are handled carefully, and the minimal by-catch of fish other than cod are released, live. These are just a few of the reasons Petcurean chose Alaskan Leader Fisheries LLC to supply them with their Alaskan Leader® brand cod for GATHER Wild Ocean Recipe.
The fish they provide for GATHER Wild Ocean is the same Alaskan cod that's sold in supermarkets and served in fine restaurants.
Alaskan Cod is the single source fish protein used Wild Ocean; providing dogs with an excellent source of high-quality protein, it is rich in the omega-3 fatty acids EPA and DHA, and is a source of essential vitamins and minerals, specifically niacin, vitamin B6, vitamin B12, phosphorus, and selenium.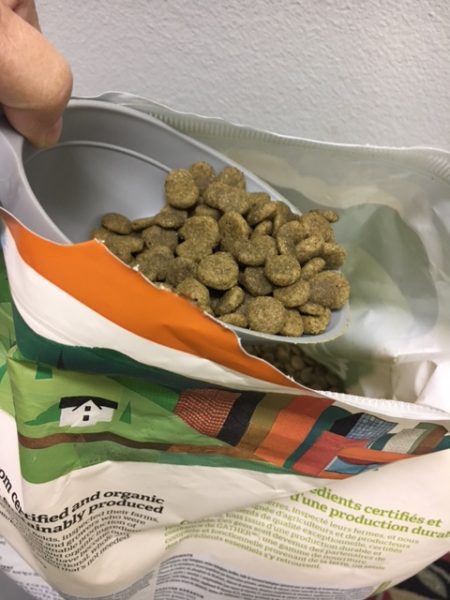 GATHER Endless Valley & Free Acres: Farmer Direct
Did you know that peas are a nutrient-rich, environmentally-friendly ingredient that contain a variety of compounds to support health and are an excellent source of carbohydrates, protein, and many essential vitamins and minerals (and a diet with peas as the primary source of carbohydrates can help lower insulin levels in obese dogs)? That's why you'll find organic peas from Farmer Direct Co-Op in both Endless Valley and Free Acres recipes. Their sustainability practices include rebuilding the soil through proper crop rotations, preventing topsoil erosion with cover crops, protecting shared waterways and air by never using toxic herbicides and pesticides, and honoring a farmer's right to independence by never using genetically engineered seeds.
Based in Saskatchewan, Canada, Endless Valley & Free Acres is a co-op of 60+ strong family farms growing certified organic oil seeds, oats, lentils, beans, wheats, ancient grains and peas to the Canadian Organic Regulation, USDA National Organic Program and the European Union Organic Standards. The farmer-owners in the cooperative have been practicing organic agricultural techniques before organic certification was even available.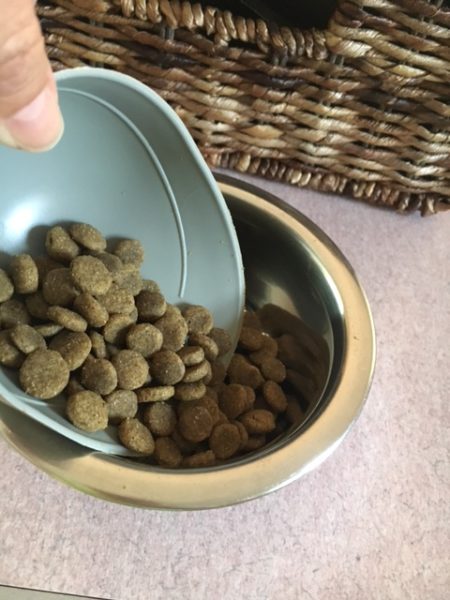 GATHER FREE ACRES:
Cluck, cluck, cluck… GATHER Free Acres recipes for dogs and cats offers certified organic chicken as its primary protein source. Partnering with  Miller Poultry (who've been around since 1942), the folks at Miller provide Petcurean with a reliable, consistent source of USDA certified organic, free-run chickens that are raised in smaller flocks on Amish family farms.
These "broiler quality" chickens are fed an all-vegetable, antibiotic-free diet with no animal by-products, animal fats or artificial coloring. They also have access to the outdoors and three living enhancements that include things to perch on, hide behind and run through. Miller Poultry strictly adheres to the humane treatment policies defined by the Whole Foods animal welfare spokesperson, Temple Grandin. They don't de-beak their chicks and use both male and female chickens. Miller has invested heavily in "Where Food Comes From", a program that allows them to trace every bird to the specific farm where it was raised. And although chicken production is a water-intense process, they capture and treat all the water they use in the harvesting process, and then spray it on croplands surrounding their plant.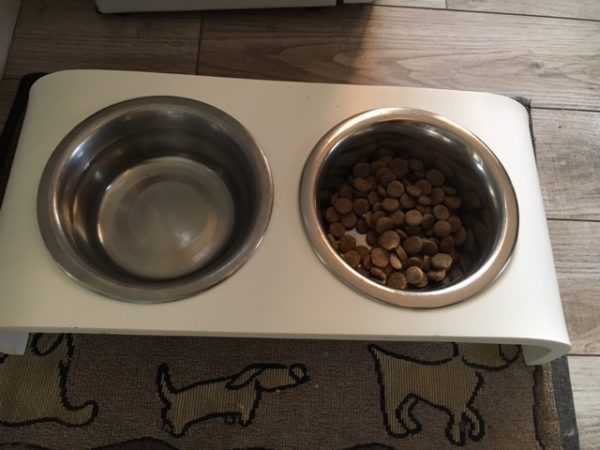 GATHER offers your pet 
a perfect meat source with all essential amino acids
a source of omega 6 fatty acids
a source of essential vitamins and minerals (like niacin, vitamin B6, phosphorus, potassium, and selenium)
If you're like me, and care about what you feed YOUR family…take a look at the labels on GATHER and you know you'll be giving your kitty or pooch, SIMPLY the best.


I feed Clem GATHER. You can find it at a pet specialty retailer near you visit: LOCATIONS
Learn more about GATHER at: petcurean.com/gather
Champagne Living readers get $5 off a bag here