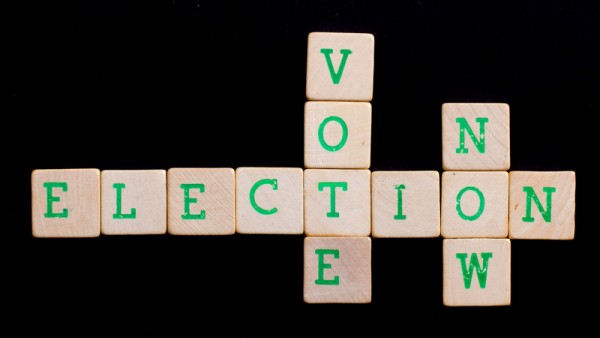 If you're the type to care about local causes and global issues, but you're also the type to keep a busy schedule during the year, then you might be frustrated if you feel like you never get enough time to be involved. With over a month left of summer, you should consider taking some time to get a little politically involved. With longer days and long weekend vacations to spare, using your time to get involved politically can be a rewarding way for an active and engaged person to do something a little different to get out of your normal routine and to give back to the community.
Find a Good Fit
If you want to get involved politically, but you just aren't sure what to do, reflect on your own skill set and your own abilities and consider how you might be able to apply those skills and abilities to help a cause. For example, if you are skilled in web design, there are many organizations that are not able to afford high quality web development and would greatly appreciate volunteer time from someone with that particular skill set. However, even if you don't have a particular set of skills that you think would be beneficial to a political organization, there are lots of volunteer positions open year-round at most political organizations and nonprofits:
Hand out flyers, collect signatures, or go door to door for a political candidate.
Provide organizational assistance. Many nonprofits, for example, have to hold many regular meetings and do lots of awareness activities and can use lots of hands to help with set up, tear down, etc.
Telephone politicians on behalf of individuals or groups.
Contribute your skills in any of the following areas: grant writing, web design and development, administrative assistance, copywriting for awareness and educational materials, photography, and technical expertise.
There Are Always Ways to Get the Word Out
Though during the summer, most people may not be thinking too much about elections, it's never a bad time to work on encouraging voter turnout for a cause or politician you care about. For starters, make sure your voter registration is active! Talk to friends and family about their registration statuses and make sure everyone is registered to vote. If you find that someone is not, help them with their registration paperwork. You could even consider going around your neighborhood simply to raise awareness about the importance of voting.
There are also lots of ways you can advertise for causes and politicians you care about. While the most important push for causes comes in the week before the campaigns, initiatives and politicians tend to be more successful when they are very familiar with a community. Order bumper stickers, design some eSigns political signs for your front lawn, design your own T-shirts, and find other ways to advertise for causes that matter to you. Though there are still many months before the next election, the sooner you start advertising your causes, the more you welcome intelligent discussion and engagement.
Make sure you've really done your homework and that you've researched all of the causes and politicians you are advocating so that you are prepared to engage intelligently with individuals who express interest in your political inclinations.
Give Back
One of the best ways to get involved politically is to give back locally. There are lots of ways to make this happen:
Make financial donations to causes, organizations, and politicians.
Give your time to a charitable organization by working at a soup kitchen, engaging with the homeless, doing a highway or nature cleanup, doing volunteer work with individuals in need, or helping out with organizations that work with animals. Organizations can always use more hands helping out, and being locally involved is a great way to encourage others to be aware and to do the same.
Consider running for office. Thought it is of course a heft commitment, being a knowledgeable and caring political official is one of the best ways you can give back to your community.
The summer is a great time to get involved politically, but being politically involved doesn't always mean the same thing to two different people. Figure out what involvement means to you, and you will no doubt be on your way to doing something good for your community.