Taylor Swift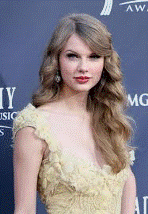 may have a makeup artist and hairdresser that travel with her, but you and I (well, my hair is to short)  can get the same effect at home with products that you can find at your local store.  At this year's Academy of Country Music Awards, Taylor Swift came away as the big winner, with fans selecting her as Entertainer of Year! Even BiGGER were those beautiful waves of hair that cascaded down her back.
Here's how to do it YOURSELF on the cheap.
1. Use Goody's NEW Summer Waves Foam Rollers those natural-looking waves like Taylor's. Goody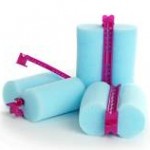 Summer Waves Foam rollers are under $11 and feature a unique contoured shape and the rollers are so soft and comfortable that you can sleep in them overnight and awake to a perfectly wavy mane.
2. Keep your waves in prime condition all day or night by using göt2b rockin' it encore hold hairspray ($5.99), which features "4ever stylestay" micro-amplification polymer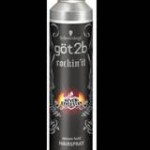 technology that helps give hair amazingly enduring "no helmet-head" hold that feels both weightless and flexible.
For under $17 and a trip to Walgreens, you'll have the WINNING look.