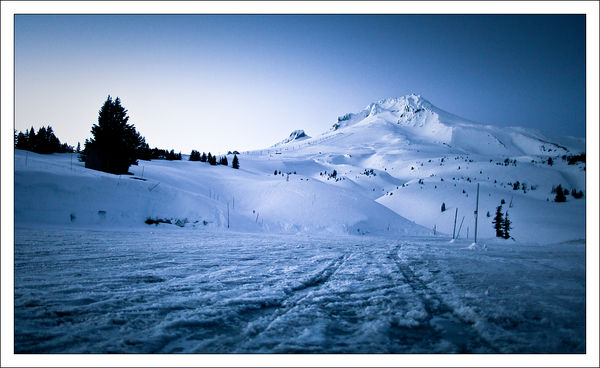 For our family – January 1st always mark the beginning of ski season. We've gone up to the mountains earlier (around Christmas), but find that before the first of the year there just isn't enough of a base to make GREAT snow. Add in the fact that people are nursing hangovers on January 1, and the slopes are OURS (or should I say the Lodge is MINE).
While I'm not much of a skier anymore (I had an accident years ago that makes it a PITA – I have to wear a knee brace), so I stick to the bunny slopes and the lodge. I still have a great time, and frankly love it JUST as much. If you're thinking about heading up to the mountains (or valley skiing), here are my MUST haves.
Getting There
Mountain roads tend to be icy and when the snow is falling it can be treacherous, so ditch that sportscar and load your gear into a 2013Pathfinder. I got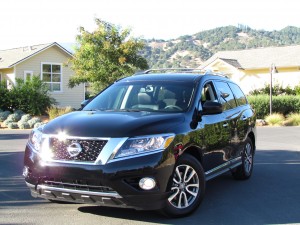 behind the wheel of this easy to drive SUV back in the early Fall when I drove it around Napa Valley. I'm on the short side and SUV's tend to feel overpowering to me. NOT THIS ONE.  The design of this car makes it comfy for anyone from me (at barely 5'1″) to Mr. S. (at over 6'2″) to drive comfortably. This won't make you look like a whole brood of kids will jump out when you open the door (although it's roomy enough so that they could), but rather it's got a LUXURY interior (♥♥♥), is as quiet as a mouse on the road, and gets up to 26 mpg highway (yes, please). Did I mention that it's SEXY looking? Yes, this car is perfect for any snow or ski bunny! It's powerful enough to make it up those mountain roads, got a GREAT navigation system so you can find those  little hotspots in the nearby town, and has room for skis, snowboards, boots, and seats SEVEN (for those new friends you met who want to go out to dinner with you).
STAY
For Park City romance – check into the exclusive luxury boutique  Washington School House hotel.  From a suite piled high in white Pratesi linens and breakfast in bed to champagne, chocolates and candles, this hotel pulls out all of the stops with it's We Heart Park City Package.
Package includes: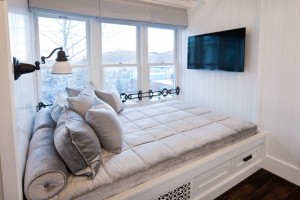 Chocolate truffles and champagne split upon arrival
Breakfast and French press room service for two
In-suite couple's massage
Molton Brown romance gift
Lineas Lights Candles
Complimentary afternoon cocktail hour
Dinner for two at Talisker on Main featuring chef's tasting menu
You mean I have to leave to SKI?
For New England Charm –  The Fan House, a bed and breakfast accommodation in an 1840 country house in Barnard, VT offers a "Cheese Fondue & Fireplace Too" 10th anniversary lodging package Jan. 2 through end March 2013. Located in Central Vermont  just minutes from premier ski resorts, lakes, the Appalachian Trail, art galleries and boutiques, and The Chateauguay, there are miles of unspoiled snowshoeing wilderness just across a creek bordering the property.
GEAR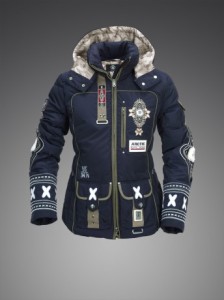 Suffice to say I'm a Bogner girl. Don't get me wrong, I'll wear Obermeyer, Marmot, and Descente – but given the choice –  I'll always choose Bogner. They understand that I want to look great, AND stay comfortably warm. I usually buy ONE ski suit or ONE jacket & ski pants a year – so it's got to be both functional and fashionable. Of course my taste runs to the expensive, while my wallet is more moderate – so if anyone wants to buy me this  PIRA-D down anorak – I'm willing to wear it!
Skis I leave to the professionals. My suggestion is go to your LOCAL ski shop and get fitted. They'll ask all of the right questions, assess your skills, size, and fit you with the best style for you. Yes, I love them to look good, but I'd rather they be functional.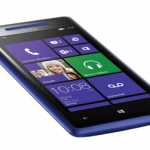 A reliable phone is essential. You'll not only be making calls and texting your friends and family to meet up, but getting weather updates, find out what's going on at the mountain, and research who gives the best  massages after a strenuous day out. It's got to be easy to use, have service that is great in the mountains, and FUN. For my snow adventures I'll be bringing the Windows Phone 8X, and of course I've  got my Verizon service. I know that whether at the summit or at the base, I'll have the same good service.
Don't forget your helmet. While they are big and bulky – they could save your LIFE. I know that looking good is important, so add some Helmet Band-Its (and a matching pair of cuffs). I SWEAR by them, not only over my helmet to look good on the slopes, but I also wear mine as a scarf, an accent on dresses, etc. I even wear them down here in Florida (I'll show you in a post soon). This combo will make you the ultimate fashionista on the slopes, in the ski lodge, or après ski on a night out on the town.
It's SNOWING outside – so you're going to want to make CERTAIN that you've protected your mobile phone properly. There's NO bragging to your bestie that you just plowed into Brad Pitt on that black diamond if you're phone went flying into a snow bank. I protect my phone with a Lifeproof water & snow proof cover. It is by far the best all-protective mobile device case you can buy. I'm not letting those photos of hunky Mario Lopez that I took with my phone at the Waldorf Astoria in Park City last year get wiped out. PLUS,  they come in COLORS. Mine is PURPLE, the perfect accessory to my ski suit.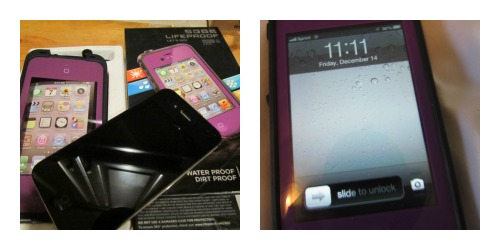 TICKETS
We've always had 2 way that we do our ski travel. If we go to our REGULAR mountains (meaning those that were in driving distance and a stay at either our rental or a friend's ski house) we do it on a budget. I'll either get season passes (a lot of mountains are managed/owned by the same companies and have season passes that are good at multiple mountains) or I head to Liftopia and buy at a discount. If it's an all-out vacation, I love finding package that include the hotel and skiing.
DON'T FORGET A GOOD BOOK!
Check out The Review Broads for reviews on some great (and not so great) reads.
SEE YOU ON THE SLOPES IN THE LODGE
Disclosure: A few of these products were sent to me to review, others are places and products that I have found and love. I am participating in the Verizon Wireless Ambassador program and have been provided with a wireless device and three months of service in exchange for my honest opinions about the product. All opinions whether sent by a company or not – are strictly my own.
Mt. Hood Photo credit: Severin Sadjina / Foter / CC BY-NC-ND