The best designers, heaven knows
Ooh, from his head down to his toes
Halston, Gucci, Fiorucci – Sister Sledge
Vente Privée – it literally means Private Sale in French and that's EXACTLY what this new to the United States membership site that's partnering with American Express is. A private sale that comes directly to YOU with some of the world's finest brands.  Having spent time in France, I was familiar with the program, as it was the first program of it's kind (launched in 2001) of what has become the way that we've gotten used to shopping for deeply discounted designer goods. BUT – not only were they the FIRST of their kind, but they may very well have the MOST exclusive high-end designer goods that I've seen in these membership sites.
I admit that I signed up the FIRST DAY it became available, because I just needed to compare, and if you've been watching any of my tweets you'll see how excited I am about Vente Privée's sales.
Drooling over the Kaufmanfranco event on vente-privee today. http://t.co/AA9kZaVw

— Zippy Sandler (@zipporahs) June 19, 2012
I find that Vente Privée is geared to those who shop the likes of Neiman's, Barney's and Bergdorf – so don't expect to find any dollar deals here. You will find designers such as KaufmanFranco, who has dressed the likes of Julianne Hough, Jennifer Aniston, Halle Berry, and Taylor Swift at many red carpet affairs (and whom I frequently see displayed in Neiman Marcus).
Or Hartman's exclusive Vera Wang luggage for an amazing 70% off?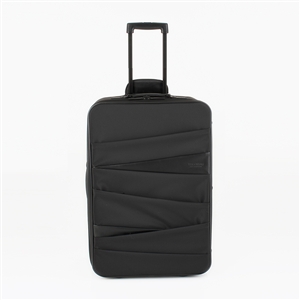 I suppose it makes me feel like I've got some of my favorite stores, only at outlet mall prices RIGHT AT MY FINGERTIPS! The best part of course is that signing up is absolutely FREE.
Since I happen to know that YOU'RE the life of the party, I wanted to invite to to a FABULOUS Vente Privée twitter party happening tomorrow – June 21st at 9pm EST. This #vipstyle party (see I told you you'd fit right in) is where you'll learn MORE about Vente Privée. Of course there will also be some VERY upscale  prizes worth over $1,000 courtesy of this popular premium shopping site. You'll have a chance to win every 10 minutes!
The Details: 
When: 6/21 @ 9PM ET
Where: Twitter – follow hashtag #vpstyle to party!
Custom TweetGrid: http://bit.ly/MzrWBc
Brands: @ventepriveeUSA
Panelists: @stylemom, @lisasamples, @zipporahs, @stacieinatlanta, @stacyknows,
Prizes 
Valued at over $1,000 including: A premium Moncler designer handbag and vente-privee gift cards to discover the brands you most desire!
For more details and to RSVP to the party – head to SheSpeaks.com
I received a Pucci scarf to facilitate this review. That's right PUCCI (see what I mean about Vente Privée). Opinions are strictly my own – PUCCI!