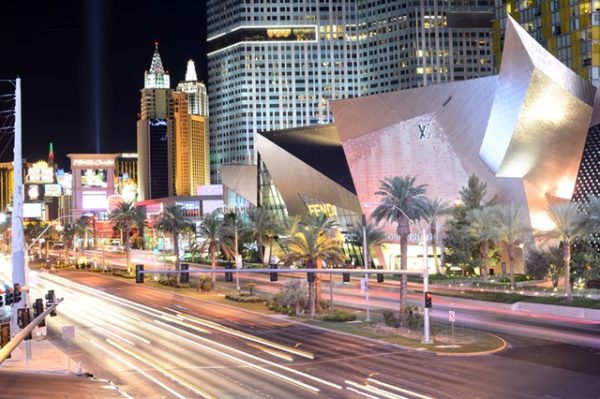 When we think about Vegas, we think about money—both the money you win and the money you spend. And as a result, it has earned a reputation as a rather costly vacation.
Despite the glitz, the glamor, and the slot machines, you can enjoy Vegas on a budget. And you can do it without sacrificing the quality of your vacation. Below are our top tips for how to do Vegas like a high roller (when you're not).
Remember: it Is More than Just Casinos
When speaking with people who want to make a Vegas trip but haven't, they will tell you that their number one concern is gambling all their money away. After all, isn't gambling the whole point of heading to Vegas? While this might have been true years and years ago, Vegas has been offering more in terms of entertainment and attractions for decades. So if you are wanting to enjoy the city on a budget, the first thing to do is plan for more fun that what casinos offer.
Avoid the Five-Star Dining
Yes, in recent years, Vegas has come to be known as a fine dining Mecca. And while its five-star restaurants may offer some of the best food in the world, budget restaurants and little hole-in-the-wall joints offer some very delectable food as well. However, if you really want to cross some five-star restaurants off your bucket list, there are is a trick you can use to save a bit of money.
Dine during their off hours. Prime dining time is 8-10, but no restaurant wants a bunch of empty seats. To bring in diners, many fine dining establishments offer happy hour specials and pre-show menus that allow you to enjoy top-tier food without breaking the bank. And if you are looking for affordable artisan cocktails, look into reverse happy hours, usually starting between 10 and 11 at night.
Purchase Your Tickets the Day of the Show
And don't purchase them at the theater or online. Instead, seek out ticket booths located all around the city. Many of them will have tickets for same-day shows for as much as 50% off their regular price. Now, it is important to do your research in advance, because if you are wanting to see a show that is in high-demand, waiting risks not getting a ticket at all. But for the shows that have been running for a while, it is a good way to go.
Hit Up the Free Spots
While you might not expect it, many things in Vegas are free. Some are obvious, such as a walk down The Strip, taking in the sights. But others are not so well known. Below are just a few places you go enjoy in Vegas without spending a dime.
Bellagio Conservatory
Fountains of Bellagio
Ethel M Chocolate Factory and Botanical Cactus Garden
Rock 'N Roll Wine Tastings
Red Rock Canyon National Conservation Area
Fremont Street
First Friday
Have you enjoyed a Vegas vacation or two
Tell us the tricks you used to save money while still having fun.


You can ALWAYS find bargains at the hotels. My favorite places to stay include:
Don't forget to look at their "offers" tab to save a few $$!!