The items in this post were sent to us by the brand. We do not charge them for consideration or placement as we prefer to retain the right to not place an item that we don't truly love. We may however include affiliate links so that we get credit when you shop.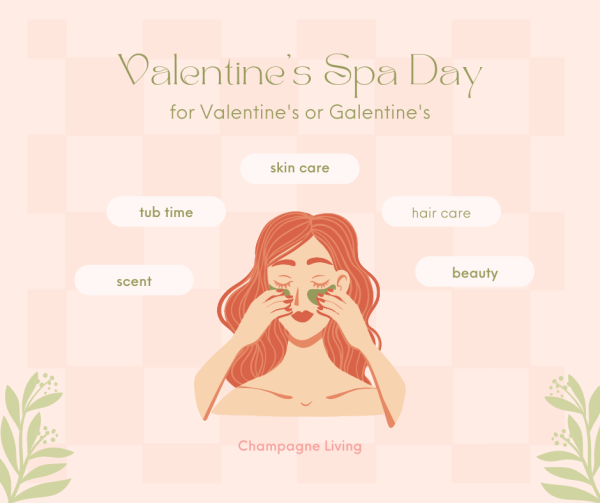 If you ask me what the perfect Valentine's Day entails, it would be TWO words
SPA DAY
Whether I'm going to a day spa or spending the day at home in the bathroom indulging in some skin, hair, and body care, I'm 100% in. You can keep your fancy dinner at a restaurant, I'd rather spend the day relaxing and taking care with some much-needed self-care. I love to invite a friend (or my sister-in-law) over and have that gal-pal time.
He can join me if he wants (I have enough masks and men's grooming aids so that he can join me), as long as the television is off, the candles are lit and there is soft (spa) music playing quietly in the background.
Here is a list of great spa day MUST HAVES for your Valentine/Galentine's Day spa experience.
Start your spa day with a drink!
     "Sometimes the most productive thing you can do is relax."
This beautiful pale-pink color blend of Grenache, Syrah, and Viognier is a refreshing and well-balanced rosé. It offers a gorgeous mix of upfront citrus, bright spring flowers, and red fruit aromas that are framed by hints of crisp mouthwatering saline notes, finishing snappy and fresh. It's a great galantine, summer, or spa day wine to celebrate yourself.
Ô DE ROSé's vineyards are rooted in the foothills of the Massif Central, between the Pyrenees and the Mediterranean Sea, so pour yourself a glass and dream of the blue sea and France.  This patchwork of climates and terroirs is the secret. behind Ô: the grapes are slowly matured in perfect weather conditions and produce a crisp and elegantly balanced wine.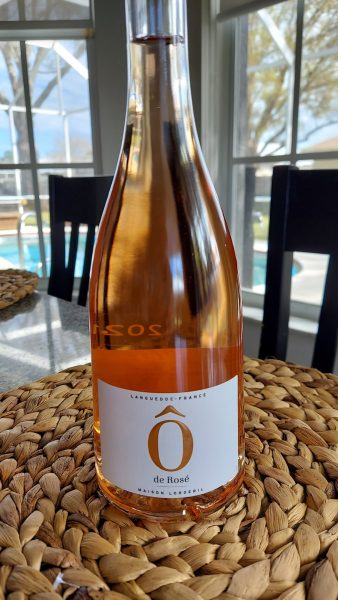 This blushing wine is wonderful as an aperitif, with Mediterranean food, seafood, goat cheese or just soaking in the tub with a mask on your face and some chocolates by your side.
The wines in the C'est La Vie range are by nature suited to pleasant shared moments spent relaxing and enjoying the company of those you love…perfect for Valentine's Day. The fun, offbeat "hand-drawn" sketched graphics decorate these audacious, mostly two-varietal wines, and if you love a bit of whimsy, the mix of Syrah and Grenache gives you JUST that.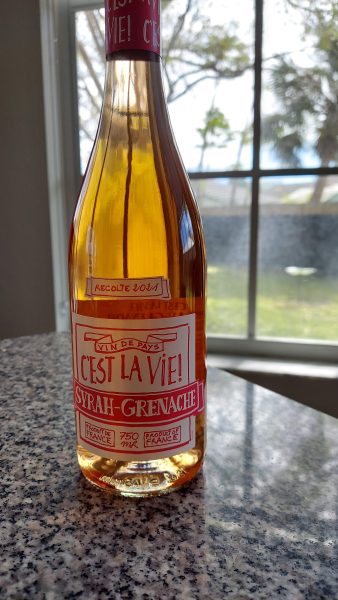 C'Eest La Vie's strength lies in the originality of its blends. Colorful and creative this wine makes it's own rules…just like YOU.
Price: $14
Available at: I get mine delivered by Drizly
Watching calories or sugar, but you still want something special
Sugar Free Strawberry Rose Syrup – The elevated syrup is sweet, delicious, and sophisticated. The decadent refreshing taste of a strawberry with the elegant subtle taste of rose makes for the perfect flavor pairing to add to smoothies, sparkling water, lemonades, craft cocktails, parfaits, baking and so much more. 
Chocolate Syrup Trio –  The gift of chocolates for valentine's day is essential. This sugar-free alternative is one that will be overlay appreciated by the one looking to indulge but skip out on all the added calories. The bundle includes Salted Dark Chocolate Espresso Syrup, Chocolate Caramel Truffle Syrup, and Chocolate Fudge Brownie Syrup. Add guilt-free flavor to coffees, lattes, mochas, cappuccinos, desserts, oatmeal, or just about anything.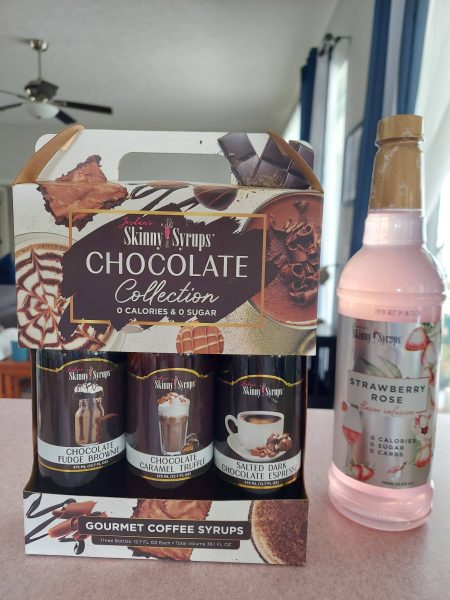 Price:

$7.99 (Strawberry Rose Syrup) & $12.99 (Chocolate Syrup Trio) 

Available at:

Skinny Mixes
It's just NOT a spa day without our favorite products
   "So sorry, I couldn't see you through the cucumbers on my eyes."
I wouldn't THINK of going to sleep at night if I didn't have my pillow covered in Celestial Silk, and now I also trust them for making sure that I get the very best in self-care today (and every day). So pull back your hair and get rolling with the Celestial Silk Spa Headband and Gemstone Face Roller Gift Set Bundle. It makes a great gift for women who could use a little pampering (sound like anyone you know?).
This self-care gift makes self-care special. Silk and crystals turn an at-home spa session into a luxurious experience.
Pampering silk feels so luxurious at the end of the day. The soft, smooth silk looks great and it feels sublime, all while gently holding hair away from the face. Filled with high-grade mulberry silk floss, for that extra touch of elegance, our silk spa headband has a soft cushion for extra comfort.
And with an adjustable Velcro strap, this spa headband can be a perfect fit for anyone.
Celestial Silk face rollers are expertly handcrafted with genuine, authentic gemstones. With dual sides, the face roller can easily target all delicate facial skin. Face rollers help ease tension and help skin feel balanced and refreshed.
Choose one of three gemstones:
Rose Quartz
Amethyst
Black Obsidian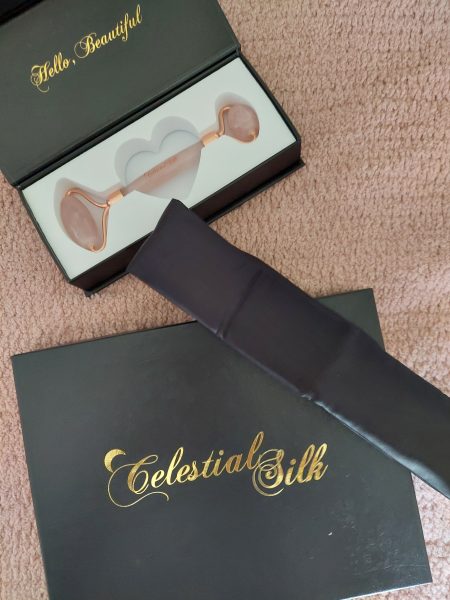 When faced with an array of scents, colors, and whatever, I tend to go directly to the simplest version possible, especially when it comes to my bath time. That's why as soon as I learned that Ladson's had a soap called – JUST SOAP, I had to hop in the tub and give it a lather. I love great artisanal soap. For me, it feels 10x more luxurious than any fancy department store soap as it is made with love. Through meticulously sourced, artisan-crafted skin care, Ladson's is committed to enriching you with the strength and well-being to feel your best, and that's EXACTLY how I want to feel.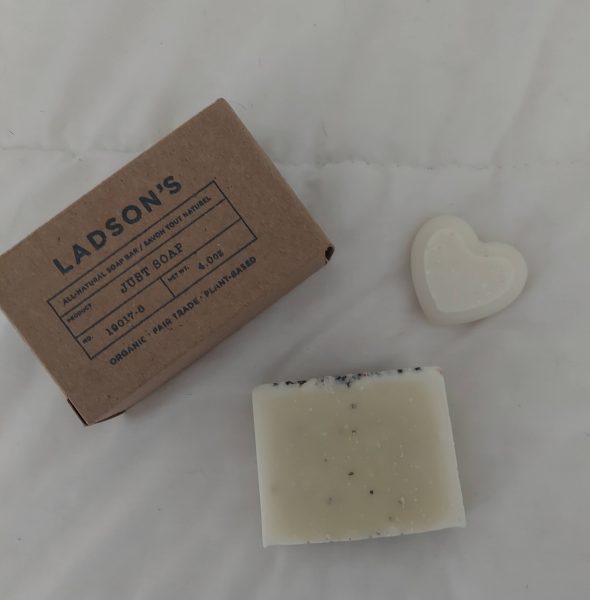 Just Soap is a beautifully simple soap that can be used for the face, body, and hair. Its only ingredients are coconut oil, olive oil, and salt. This bar is unscented and pure. Great for sensitive skin, babies, and people who don't like heavily perfumed body care.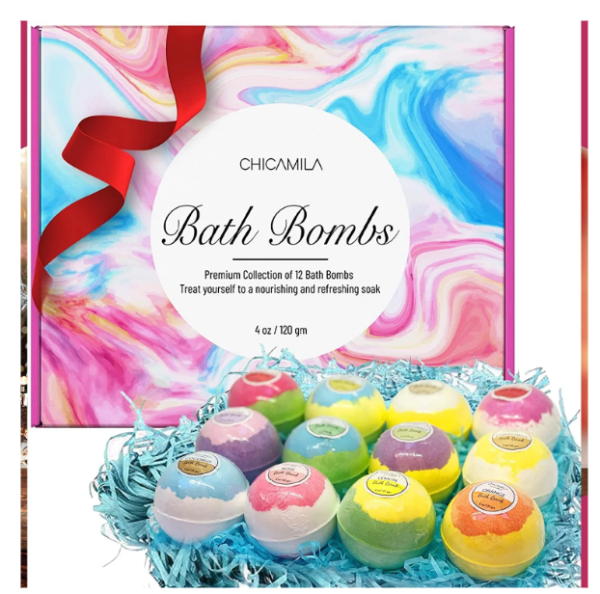 Enriched with coconut and lavender, these relaxing bath bombs for moms are made from top quality ingredients. They lock in moisture, making your skin feel soft, and supple.
Enjoy a spa bubble bath at home with our exceptionally fizzy and effervescent bath bombs. Indulge in a luxurious bath from the comfort of your home with our bath bomb kit. The site offers multiple types of bath bombs (I have a BeautyFrizz set of 3), but the large set of 12 Chicamila Bath Bombs (shown above) is ON SALE and it's a great deal that you don't want to pass up.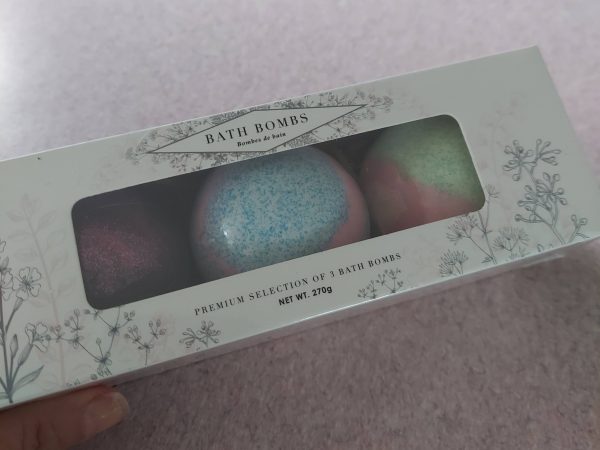 Price: $16.99
Available at:

Virtail
For the guys
     "Real men take care of their skin."
There's nothing quite like a well-groomed husband and this second-generation body and groin trimmer by Boven gives him the perfect grooming routine without cutting his skin or pulling on rough hair. The Globe™ Trimmer 2.0 features a precisely-engineered, ergonomic design, packed with an 8000K LED spotlight illuminating hard-to-see regions.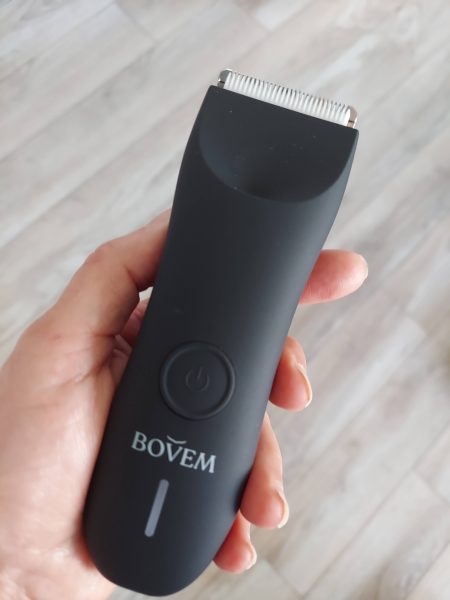 Designed for smooth grooming from head to balls, the Globe™ Trimmer is protected by a one-year warranty against defects. He can now save your precious Crown Jewels from a bathroom nightmare.
Price: $59.90
Available At:

Bovem

Use code

ZIPPORAHSANDLER

for a 5% discount.
Men are hard to buy for, but these grooming bundles based upon the brand's signature scents can make it simple and elevated. My husband tends to find ONE brand and stick with it (he still wears the same button-down collar shirts as he did in high school and he's 70 years old). He absolutely loves 18.21 Grooming Products and when he saw that the box arrived he immediately asked "Is that for me?"
Cleverly disguised as a gentlemen's book of good grooming, this volume pays homage to the Prohibition-era trend of stashing booze or valuables away in one's library.
Our all-in-one, luxury Man Made Wash does the work of three products
Fortified shampoo, sumptuous condition, and addictively great-smelling body wash gently cleanses and locks in moisture
Our Beard, Hair & Skin Oil is a lightweight, multitasking oil blend to lock in healthy hydration
An instant classic, this faux book gift set is the perfect starter kit for any man's grooming education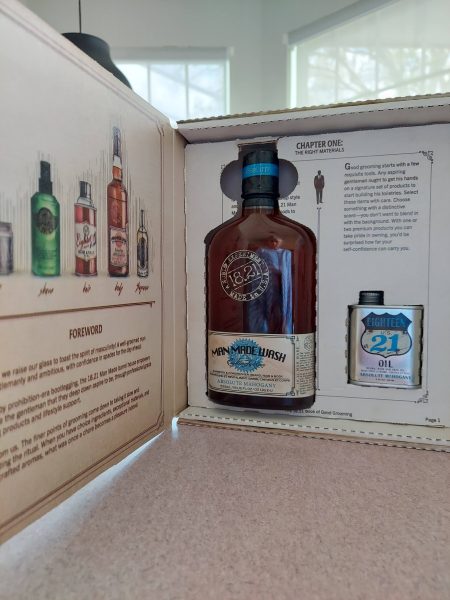 Price: $52-56
Available at: Amazon
Love your locks 
"The right hairstyle can make a plain woman beautiful & a beautiful woman unforgettable."
Give the gift of shiny, frizz-free locks to your loved one this Valentine's Day! Verb's Ghost Oil reduces frizz and enhances shine by 75%. This weightless formula enriches the hair shaft with essential nutrients that naturally smooth frizz and promote radiant shine for all hair types. Whether it be a date night or brunch with friends, Verb's Ghost Oil will give your hair a swoon-worthy shine.
Fall in love with your curls with Verb's Curl Foaming Gel! This crunch-free gel is formulated with Verb'sSunflowerCurl™ Complex will lock in moisture and prevent frizz, making achieving curly styles easier than ever. Use it as a last step in your hair routine to define your natural curls. The Curl Foaming Gel is free of harmful sulfates, parabens, and gluten and is suitable for all waves, curls, and coils.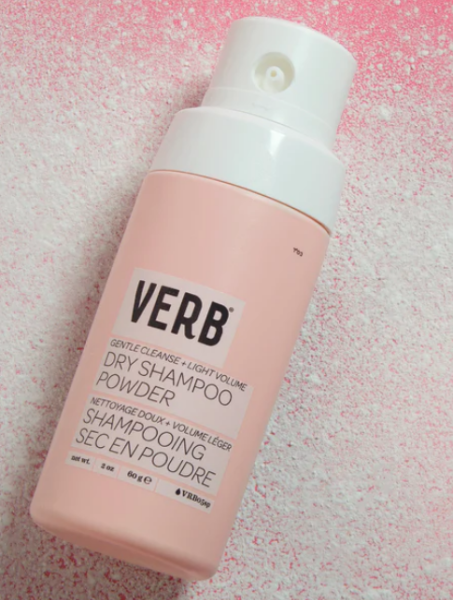 Does your hair need a date night refresh? Verb's Dry Shampoo Powder has got you covered! This powerful powder removes oil and impurities from your hair and leaves you with a refreshed look. This dry shampoo features a talc-free translucent formula with Superfruit antioxidants that quenches free radicals and is suitable for all hair types.
Add sine to heat-styled hair with Verb's Glossy Shine Spray. This two-in-one product protects hair from temperatures up to 428 degrees and adds a glass-like shine to your hair. This super spray is formulated with peach oil, rosehip oil, and squalane, which adds moisture too! This can be used for heatless styles too making it a go-to in your hair routine.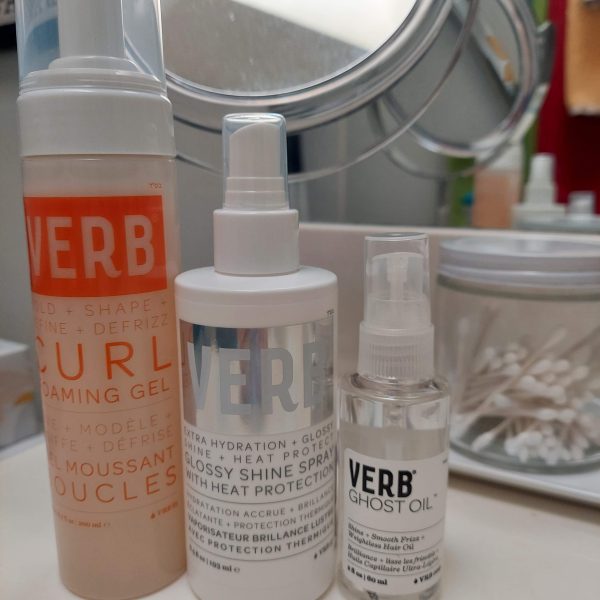 Skincare 
"Filters are great but great skin is better." 
Spray all day.  Stop & smell the roses! Smell good and show off dewy beautiful skin. Reduce the oily spots, and redness, and let your flawless natural glow shine with toner spray. Feel confident & feel refreshed with a nice scent and an effective splash of rose water toner. 
Everything is better in pink. Say it all with your eyes this Valentine's Day! Feel confident and look your best, refreshed, awake, youthful, and brightened by adding Amazon's #1 eye patch to your daily routine. (SRP $30)
Truly clean!
100% Vegan
Cruelty-free – Leaping Bunny certified
No dyes are used in any products – the pretty pink hue comes from the rose extract
Paraben-free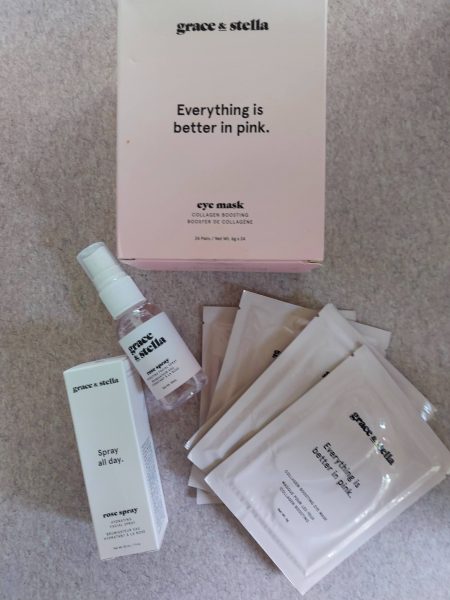 Price: $30
Available at: Nordstrom, Anthropologie, Urban Outfitters, Amazon, 

and

graceandstella.com.
This nourishing face oil uses a blend of plant oils and botanical extracts to help address visible signs of aging and protect skin from environmental aggressors. Ingredients like essential fatty acids and natural Rock Samphire Extract leave skin feeling smooth and hydrated.
This wonderful firming face oil is designed to smooth wrinkles, reduce fine lines, and even your skin tone and texture leaving skin firm, hydrated, and luminous.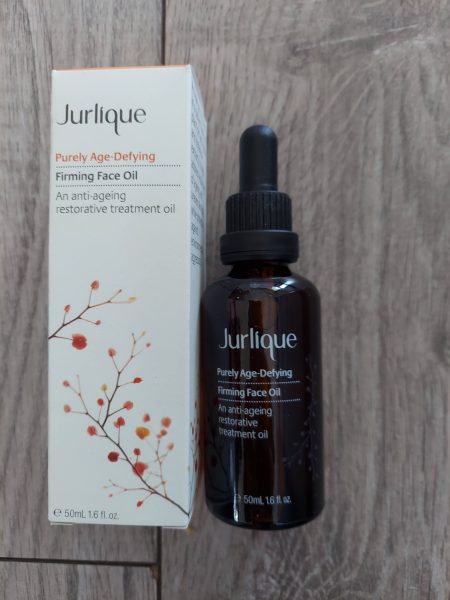 Price: $50
Available at:

Amazon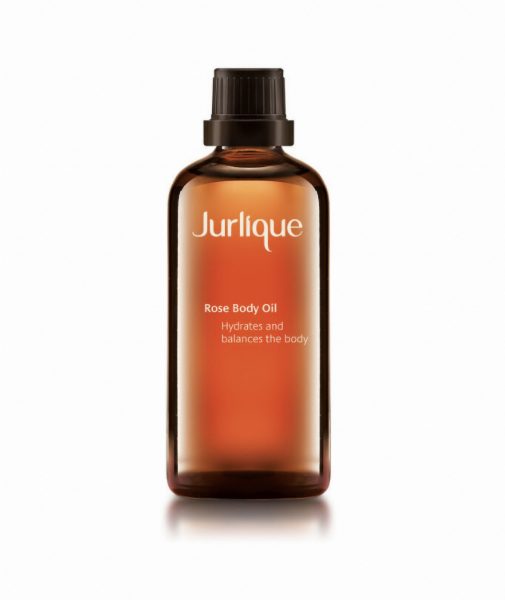 The deliciously lightweight and delicately rose-scented body oil is rich in pure organic botanicals. It intensely hydrates, replenishes, and nurtures the skin for a silky smooth finish to the touch. It is safe for all skin types and packed with antioxidant properties while nurturing and hydrating. It can also be used as a massage oil for the ultimate spa-like experience.
A couples massage would be a great way to use this oil. All you need is a little bit.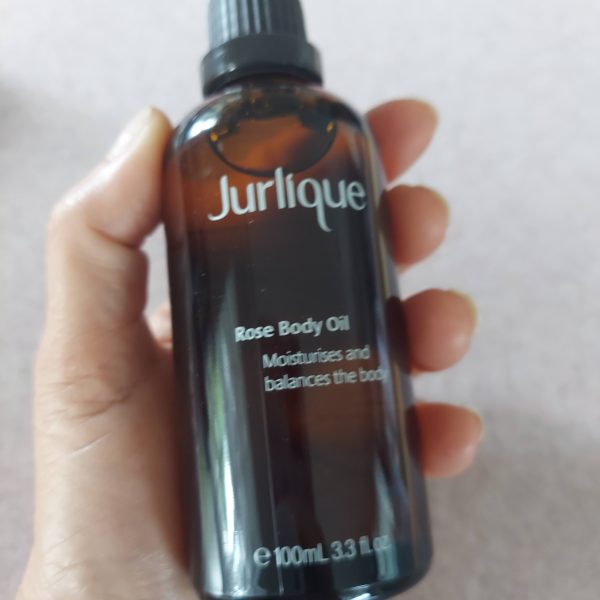 Price: $48
Available at: Amazon
An ultra-plumping face mask packed full of nourishing ingredients to keep your skin looking youthful and radiant.
Infused with Vegan Collagen to help improve the firmness and elasticity of your skin.
Ultra-plumping Hyaluronic Acid helps seal in moisture for replenished, supple-looking skin.
Antioxidant-rich Vitamin E helps nourish and protect your skin from free radicals and environmental stressors.
Refreshing botanical extracts Gardenia and Saffron are brimming with antioxidants to enhance skin tone, texture, and appearance.
Rose Extract helps minimize the appearance of redness and soothe skin tone for a gorgeous glow.
The perfect addition to your morning or evening skincare routine. These Pink Pearl Plump & Firm Eye Masks are packed full of ultra-plumping ingredients we love :
Niacinamide helps protect the skin barrier for a hydrated, healthy glow.
Caffeine reduces the appearance of inflammation and puffiness, meaning you can kiss those bags under your eyes goodbye!
Ultra-firming Dipalmitoyl Hydroxyproline keeps the skin looking moisturized, plump, and youthful.
Antiaging super ingredients Adenosine and Tartaric Acid help skin appear smoother, firmer, and more moisturized, so you can say goodbye to fine lines and wrinkles!
Enzyme-rich Papaya Extract helps improve the tone and texture of your skin, keeping your complexion looking ultra-rejuvenated.
An ultra-moisturizing lip mask packed full of nourishing ingredients to keep your lips hydrated and conditioned. The lip mask is packed full of ultra-moisturizing ingredients we love.
Ultra-plumping Hyaluronic Acid pairs with moisturizing Aloe Vera to enhance lip volume and smooth the appearance of lips and surrounding skin.
Allantoin helps protect the skin barrier to keep your lips at the top of their game.
A refreshing botanical blend of Rose, Lavender, and Daisy softens and smooths lips.
A trio of Peppermint, Rosemary, and Chamomile soothes and relaxes the skin.
Hydrating Jojoba Oil and Shea Butter deeply nourish and condition for your most kissable lips yet!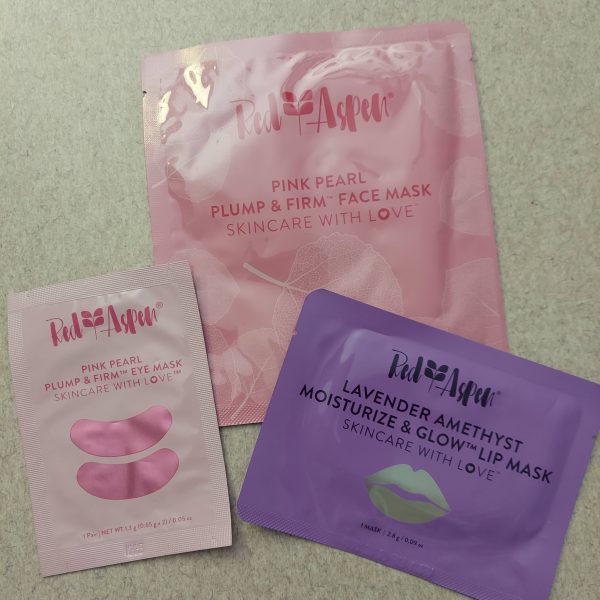 Mahina Beaute is a clean beauty line offering plant-based skin care products designed for a holistic, self-care experience. Perfect for the person who is just trying to relax and rejuvenate their skin. Infused with a synergistic blend of precious oils and luxurious butter, our soft and creamy Mahima Beaute Ormus Lip Balm naturally repairs the skin's moisture barrier. Also intended to invigorate the senses, each application offers a buttery feel and a sweet yet delicately tropical smell.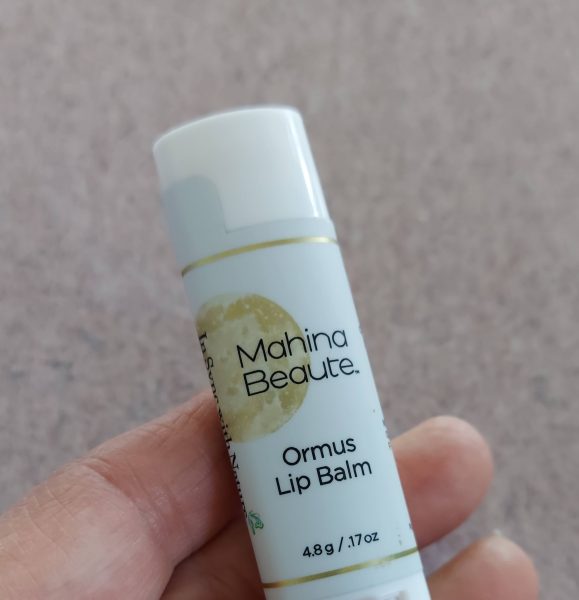 Price: $7
Available at:

Mahina Beaute

Discounts: Valentine's Day Special: 20% off with the code Valentine, between February 1st and 15th on the romantic bestseller the Sacred Rose Serum.
Handcrafted fragrances celebrating timeless beauty and old-world European charm. This Crema Veloce Hand Cream Set of moisturizing hand creams is enriched with natural extracts from coconut oil, shea butter, and aloe. These moisturizing hand creams will leave your skin feeling soft and beautifully fragrant.
Key Notes
Stella: Italian Blood Orange, Freesia, Spicy Lily
Florence: Bergamot, Pear, Gardenia
Cleopatra: Grapefruit, Jasmine, Vanilla Musk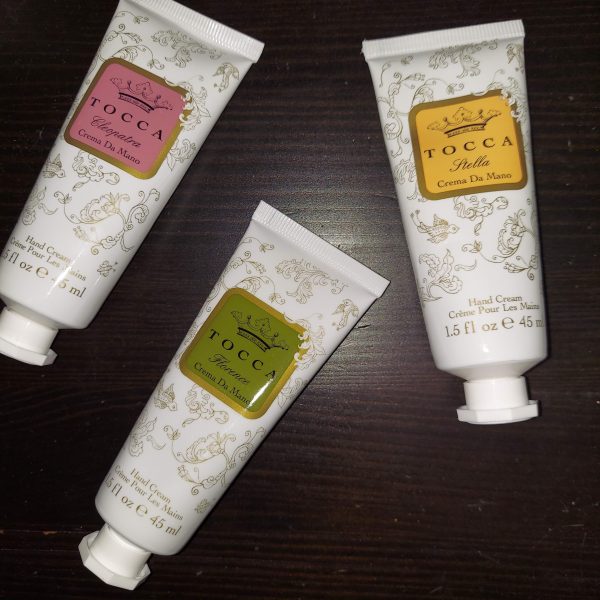 Price: $26
Galentine's Day Sale– buy 1x10ml travel spray, get a second for 50% off at Tocca
Nails, Nails, Nails
     "Nails are the cherry on top for any look. They add a certain touch of pizazz that jewelry & makeup just can't compete with."
Pop-on Red Aspen Nail Dashes for a customizable mani that can be applied in minutes at a fraction of the salon cost. Dashes can be worn for up to 2 weeks or switched out every few days to change up your style. Pop-on, pop-off, and reshape to customize your look.
These are so easy to use and come in petite, short, medium, and long nail sizes as well as PEDICURE dashes. It doesn't get easier (or more professional looking) for an at-home mani or pedi than with these fun pop-on nails. Plus, they cost less than a manicure AND you can mix and match to be as creative as you like.
Don't forget to pick up some cuticle oil while you're shopping for a little TLC. Red Aspen Cuticle Oil was designed to moisturize and nourish your nails and cuticles thanks to ultra-hydrating ingredients.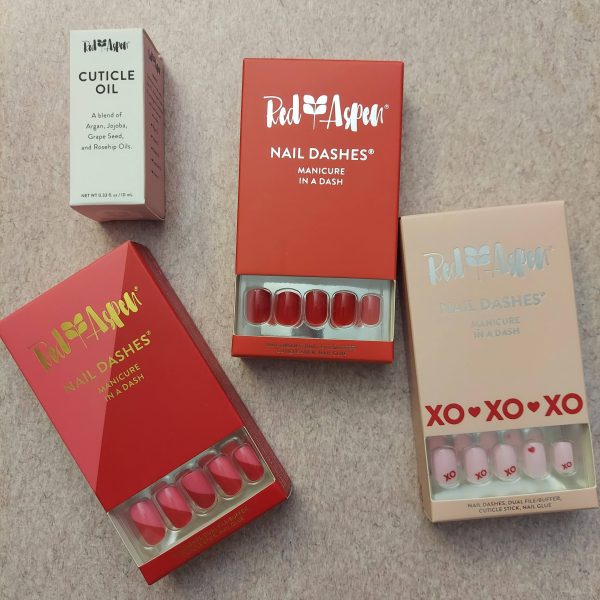 Makeup
     "The most beautiful makeup of a woman is passion. But cosmetics are easier to buy." – Yves St. Laurent
Pick your favorite Plush duo with 3 limited-edition sets featuring coordinating retail-sized lipliners and lipsticks. Each Magical Lips Set includes best-selling shades of our award-winning formulas: 8-hr Plush Lipliner and satin-matte Plush Lipstick.
AVAILABLE IN 3 COLOR DUOS:
PRECIOUS PINKS (Plush Lipliner Ballerina Pink & Plush Lipstick Stylish)
BERRIES (Plush Lipliner Bella & Plush Lipstick limited-edition Sparkling)
MYSTICAL REDS (Plush Lipliner Valentine & Plush Lipstick Power Play)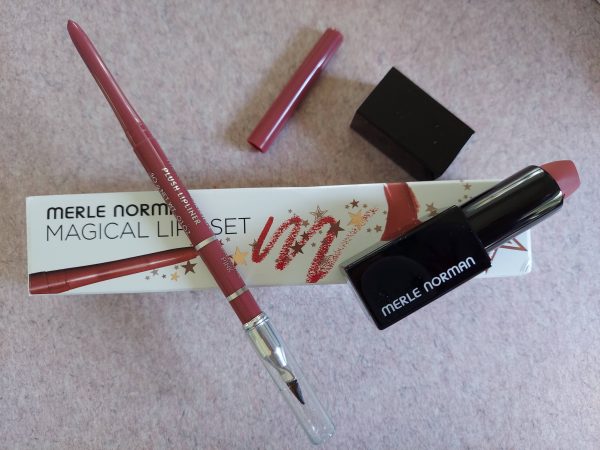 For women who want to reveal their genuine beauty with a realistic approach. SIMPLIFY YOUR MAKEUP ROUTINE with The BOOMSTICK that replaces everything in your makeup bag. Pick up the trio with 3 easy makeup sticks;
Use these multitasking sticks as your
blush
lipstick
eyeshadow
highlighter
moisturizer
cuticle cream
body cream
and more
I love using the Boomstick Rose Nude soft, rosy cosmetic stick as blush and lipstick for the instant vibrancy that enhances your natural beauty.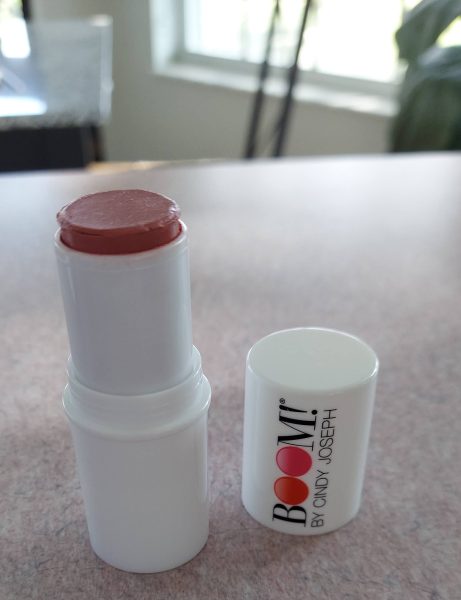 Price: $28 each or pick up a trio for $79
Available at:

Amazon
We all know what it's like to be overwhelmed, overworked, and over-tired. It seems like there is no time for the super-woman on the go to devote herself to things such as a detailed beauty routine. Give yourself the gift of time with ShikSona Beauty's collection of two-in one lipsticks perfect for the woman who wants a glamorous, yet easy and accessible makeup routine.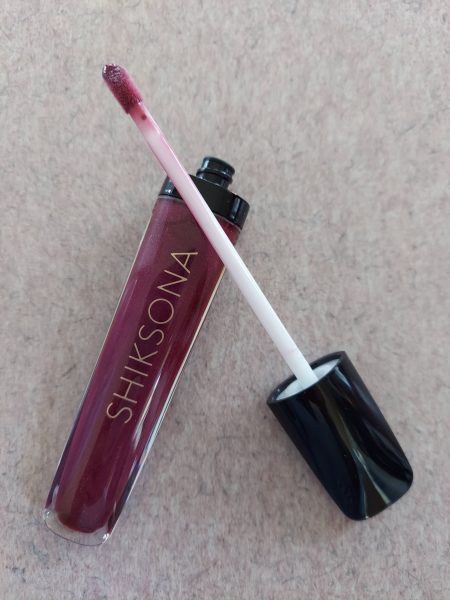 Perfume
      "A perfume is like a piece of clothing, a message, a way of presenting oneself, a costume that differs according to the         woman who wears       it." – Paloma Picasso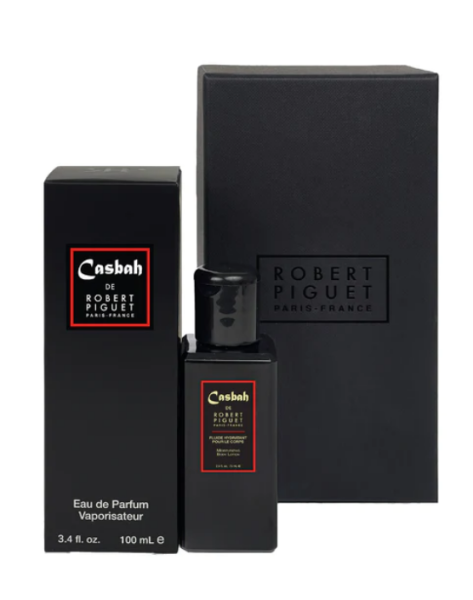 Iconic fragrances that changed the world of perfumery. Chic. Audacious. Revolutionary
Bois Noir Eau de Parfumis a sophisticated and opulent masculine fragrance with an elixir of dark and precious woods and the sweetness of rich amber.
Rose Perfection Eau de Parfumis an expression of pure femininity and a tribute to the extraordinary Bulgarian rose, glamorous, romantic, and seductive.
Casbah EDP & Body Lotion Gift Set includes Casbah EDP 3.4 Fl Oz, 100 ml, and Casbah Travel Moisturizing Body Lotion 2.5 Fl Oz, 75 ml in a sleek black box.
Casbah Moisturizing Body Lotion Gift Set includes the Casbah fragrance blended in a luxurious Vitamin E lotion to nourish skin with the smokey scent of Casbah.
Fragrance Net will QUICKLY become one of your favorite sites to buy perfume, cosmetics, skin and hair care and other self-care products. They offer some of the best top-of-the-line brands at deep discounts, and it's one of the FIRST sites that I check when shopping for all of my beauty needs. This Valentine's Day, I picked up a couple of new fragrances to boost my spirits.
A brilliant floral design begins its vigor with lush cassis, pink honeysuckle nectar and red delicious apple. This vivid top note opens the way for the stunning composite of French muguet, Turkish rose and pink gardenia with a smooth dry down of golden amber, praline musk, and vanilla absolute.
Unconditional Love eau de toilette features a sweet, delicate composition that's perfect for movie night and light enough for everyday wear. Introduced by Philosophy in 2009, this women's fragrance consists of three simple notes that blend together to create a romantic, dreamy aroma. Opening notes of black currant and white lily delight the senses, while warm vanilla provides a delicious base that's slightly reminiscent of home-baked cookies. Wear this fun fragrance whenever you want to add an extra touch of sweetness to your day.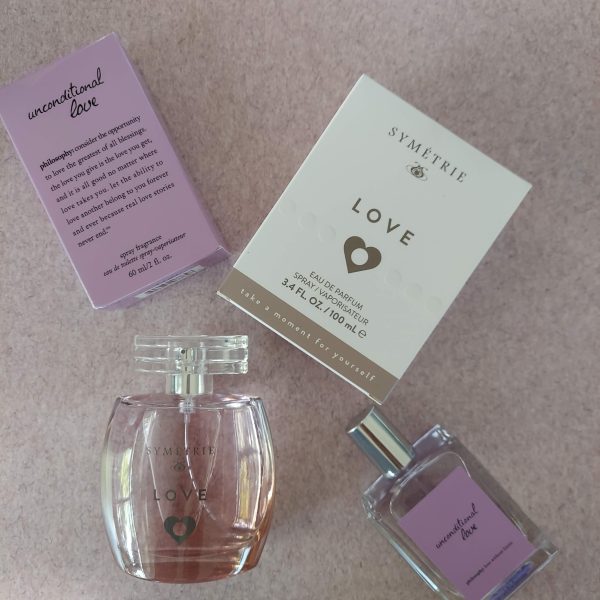 These and MANY more of your favorite fragrances are available.
Keep it ALL together
Personal Chiller Mini Fridge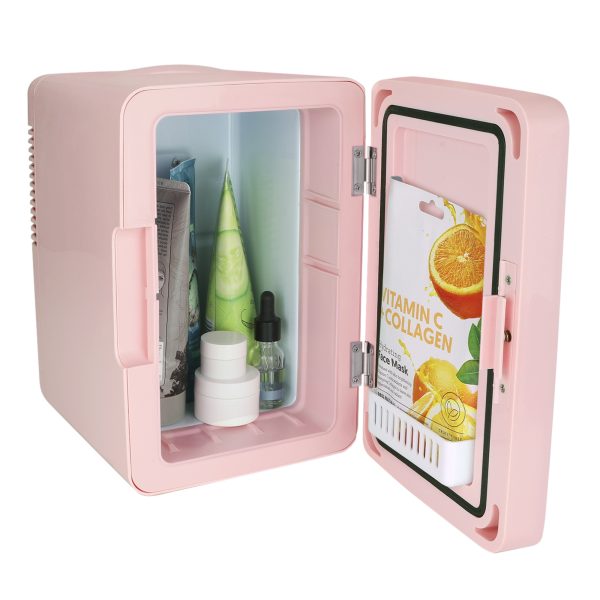 Hello beautiful! The Personal Chiller Mini Fridge is a compact personal fridge expertly designed in various colors with an LED lighted mirror, fitting perfectly on top of your vanity, bathroom counter, or bedside. With a 6-liter capacity and a removable, two-position adjustable shelf and inside door storage rack, the fridge is ideal for storing not just beverage cans and snacks but also organic, preservative-free skincare products, sheet masks, and beauty tools.
Skincare products maintained and applied at cooler temperatures help make your skin feel refreshed and rejuvenated. Also a great gift for new moms who can use the warm featured to keep bottles ready-to-go in the nursery. The Personal Chiller Mini Fridge is eco-friendly, with no use of freon and low energy consumption.
Available in Black, White, Pink, and Blue


Price: $39.88
Available at:

Walmart
Put on your Bloomers
     "Underwear is everything because we all know that if we have on the wrong pair of underwear it ruins your day."
Bloomers Intimates has the perfect lingerie that bridges the generational gap between old-fashioned granny panties and modern women's underwear, for underwear that's as comfortable as it is sexy.
The classic, high-waisted panties with coverage you can count on.


High waist smooths your curves, without constricting.

Scalloped edge disappears under clothes, eliminating panty lines.

Full rear coverage stays put and won't ride up.

4-way stretch lace for light support and maximum comfort.

Comes with our signature mesh laundry bag for safe cleaning and safe keep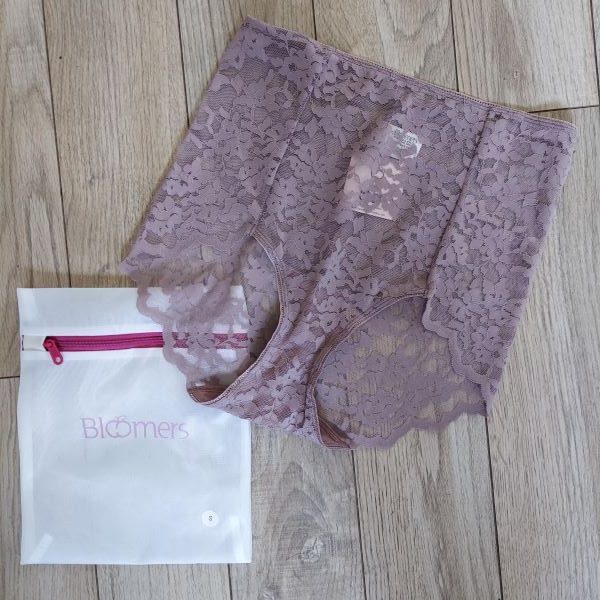 Grab your Kindle and relax with a good book
     But first, make sure you grab a pair of blue light glasses to protect your eyes.
With long days of staring at a screen, it can be easy for your eyes to become strained and tired. Thankfully, Peepers offers a great collection of blue light glasses to protect your eyes while keeping you looking stylish and professional. Plus, they also offer a great selection of sunglasses and readers to help you find the perfect gift for almost anyone in your life.
Introducing Oprah's Favorite Frame for 2022! More is more with Take a Bow, a design that is meant for the spotlight. Bold color blocks interchanged with solids and animal prints add a dose of drama to your day without missing a beat. Eco-friendly takes on a whole new vibe with these unmistakably unique square-shaped frames.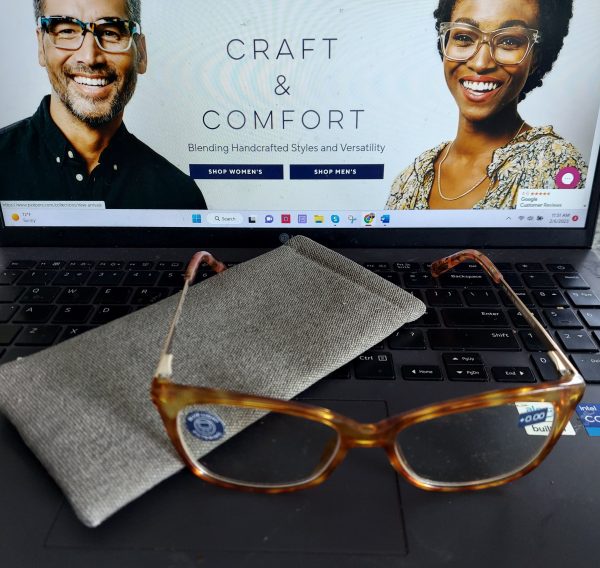 Wishing you a VERY Happy Valentine's and Galentine's Day.