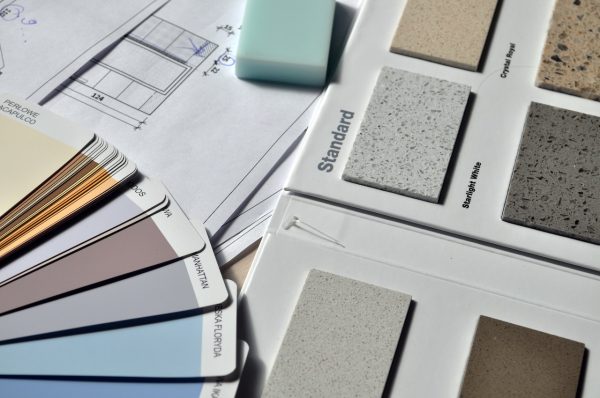 With the cost of living going up a lot of people are trying to make their money work for them in different ways. One of these ways is to do updates on your home which in the long run could save you money or make your home more energy efficient. Another reason to do home updates is to simply transform where you live into the home you have always wanted. Sometimes doing changes and updates is more cost-effective than moving house. Here are some considerations on things you could do.
Add Rooms To Your Home
When you have a new baby on the way or you have started working from home more permanently since the pandemic you may want to consider adding another room to your home. An extra room can be very handy and also can increase the value of the property so if you ever do sell, you can get a lot more for it than you would have before. When looking to do a big project like this you will want to seek help and advice from custom home builders who will be able to help you with costs, planning, and executing the work for you from start to finish.
Renovate Your Attic
A lot of people's homes have a good-sized attic, this is normally where junk and Christmas trees are kept and are full of cobwebs and dust. It is such a fantastic size space that with some work and renovation it can help transform your home. There are so many options for what it could be used for like a walk-in wardrobe, an office, a playroom, or maybe a new bedroom for you or your kids. The options are endless and can be tailored to your needs and circumstances. 
 Update Your Kitchen
The kitchen is not just a place for cooking, it is where people come together and make memories, they talk in the kitchen after work and talk about their day, bake cookies and cakes with their children and still cook delicious meals for all the family. You can end up spending quite a lot in the kitchen some days so having a space perfect for what you need and up to date is crucial. Kitchen updates are a lot more sophisticated now and you can implement things into your kitchen to make life easier. You could add a tap that instantly dispenses boiling hot water for your tea, coffee, or cooking. You could also add space-saving storage for your tinned goods, spices and pots, and pans. You can also have your appliances like a fridge, freezer, and washing machine hidden behind cabinet doors so your kitchen looks more modern and aesthetically pleasing. 
Transform Your Children's Rooms
Children grow up so fast and as they do they often outgrow the decor in their bedroom, they go through phases and have different interests and as they become teenagers they want to design how their rooms look. So if you haven't changed it for a while it is certainly worth considering and chatting to your child about it. They may need to have a desk space added into their room so they can do their homework, a little reading nook to encourage them to not be on their screens all of the time as well as a cozy and comfortable space to sleep and relax, children and teenagers go through so much and can struggle mentally so having a safe and calming place can help them. If they are unsure of what they want, get them involved with the process, take them to the DIY store, let them choose some paint or wallpaper, maybe a new mirror then you can take them to other shops to get the decor and little bits which make the room more personal. 
Repaint Different Areas In The Home
As time goes on, certain areas in the house are subject to wear and tear, or simply over time paint will fade or have discoloration for a variety of reasons. You can make your home feel fresh and new by simply adding a new coat to these elements in the home. The key areas to tackle are the interior doors, skirting boards, ceiling, and cabinets which may be painted, and the stair handrail. These are areas that are often forgotten about but can make the room look a bit duller, then once you give them a fresh coat of emulsion you can see an instant difference. Groovy Hues suggests, you can make your home feel fresh and new by simply adding a new coat to these elements in the home. It doesn't cost much either.