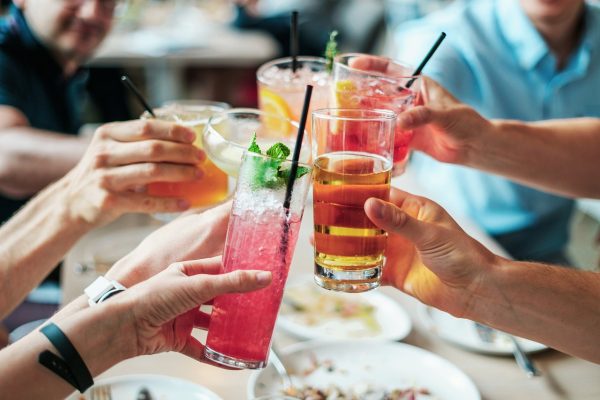 Sometimes, we want more than what the standard dinner party brings. We want to elevate the feel of a gathering with friends or family, and rather than a dinner party, perhaps it's time to upgrade to a cocktail party? There is something quite high-end about a cocktail gathering- it exposes you to new and exciting recipes or transports you to the last time you went to a cocktail bar, or maybe the experience was so fun that it sits firmly planted in your memory and you've been desperate to recapture it since. This is why you can offer a unique experience at home. Let's show you some things to consider if you want to recreate that cocktail party environment right in the comfort of your own home. 
Know Your Drinks 
Cocktails cover so many different spirits, mixers, garnishes, and disciplines, so you may want to upgrade your knowledge. There are many mixology courses you can complete online that give you insight into all of this world, but the best place to begin is with the basics. 
Rather than stocking your pantry full of every different liqueur, ingredients of varying strength, and origins, learn the most popular cocktails first and refine your knowledge before you start becoming more adventurous. This is what mixologists do, and even knowing only five different cocktails means that you can have an amazing cocktail party with just those alone! 
Sort Your Setup
If you want to be a master mixologist, you need to get your cocktail bar set up. This means there are a lot of tools you need. It's not just the actual glasses for the cocktails, but you need a cutting board, a shaker, a knife, and tools to create your garnishes. And it's critical to remember that quality tools will make a big difference, for example, a good knife means that you can easily chop up a slice of lemon without compromising on the atmosphere. 
Speaking of atmosphere, you might want to think about upgrading the lighting or even setting up a home bar. A dinner party scenario means everybody congregates in one room, with music and specific lighting. When it comes to recreating that cocktail party feel at home, think about your favorite cocktail bars. What was it that made the environment feel unique or special? Was it about the specific type of music? Was it the colors of the lights? Get yourself educated, go to your local cocktail bar and take a few notes! 
Get the Orders In!
Your friends will think that they can order whatever cocktails they want. If you and your friends are seasoned cocktail bar visitors, you will have your own specific favorites. The way it tends to be, people find one or two cocktails that suit their palate and they seldom stray from the formula. You might like a Manhattan that is earthy in flavor, but you might have friends that love the syrupy sweet sensations of a Strawberry Daiquiri. 
Get the pre-orders from your friends and spend a week or two experimenting with your tools so you aren't caught off guard on the night itself. You want the environment to feel effortless, and if you are feeling more stressed because you need to get the quantities right, this will only bring everything down. Make sure that you get good-quality recipes from reputable sources, and once you get the basics right, you can start experimenting. No doubt, after a few Aperol Spritzes, you may want to experiment anyway! But if you've got the first few drinks nailed down, you are guaranteed a good night. 
Don't Forget the Nibbles
A cocktail party is a fantastic idea, but there is a reason why a dinner party is a more relaxed affair. If your friends come straight to your party from work and they've not lined their stomachs, after a few hours, trouble will be brewing! This is why you need to invest in some simple finger foods. You don't need to go wild; chips and dip are great carby foods, and you can invest in a cheap cheese board that will elevate the quality of your evening. 
Think of a Theme
You might be too old for fancy-dress parties, but this is where the cocktails do the talking. For example, you can have a cocktail party with a Hawaiian theme, with Island themed cocktails (and optional Hawaiian shirts)! 
If you want to recreate that cocktail party theme at home, surprisingly there is a lot to think about. But remember, the goal is about bringing the people you love together. The cocktails are the unifying theme, so make sure that you know what you are doing.