This post is sponsored by Red Baron Pizza  with The Women Bloggers. All opinions are my own. #RedBaronGameTime
Sundays are for football and cheering our teams to victory. The issue here in our household is that we are a house divided.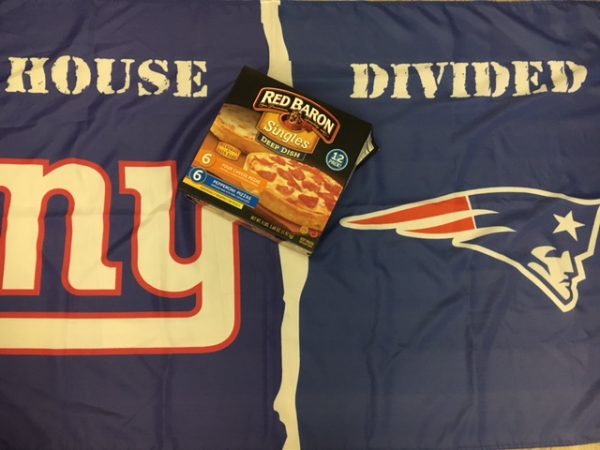 Here's how the plays breakdown:
Mr. S –

New York Giants

Ben –

Philadelphia Eagles

Me –

New England Patriots
As you can well imaging we look forward to Sunday football (since we all have the day off to get together), and the rivalries are FIERCE.
But, there is ONE THING that we agree on and that's having PIZZA on GAMEDAY. Unfortunately, even our pizza choices are a rivalry, with each of us liking them cooked differently.
Mr.S – Traditional Oven
Ben – Outside on the grill
Me – Crispy on the bottom
Rather than fuss trying to make different pizzas for each of us, I simply shop at Sam's Club and pick up a value sized box of Red Baron Singles Deep Dish Pizza. Each box contains a dozen pies (enough for our entire team for a couple of weeks. With 6 – Four Cheese and 6 Pepperoni pizzas in each box, I can insure that there won't be any time-outs to argue about the pizza play.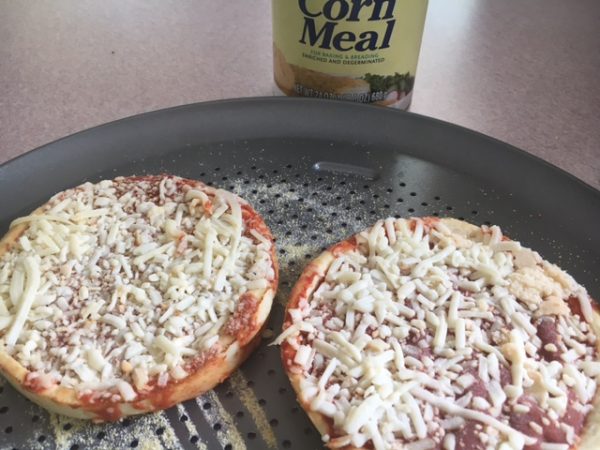 Mr. S & I make ours in the oven. I add corn meal to a pizza pan for overtime CRUNCH.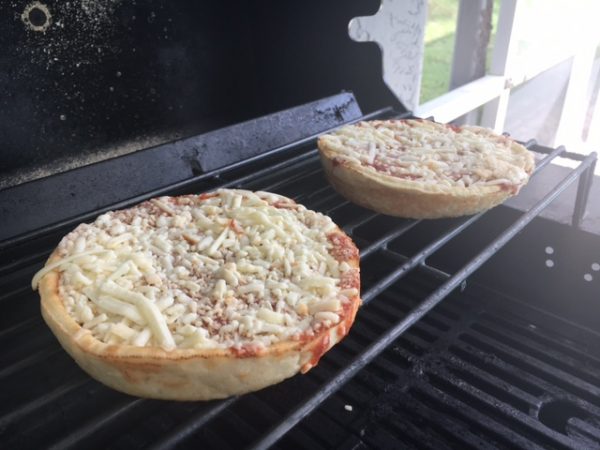 Ben gets his cooked on an indirect heat on the grill.
I think I'm a PRETTY GOOD REFERREE when it comes to Game Day Pizza and #RedBaronGameTime helps me keep it simple and keep the hometeam well fed.