You KNOW this post was sponsored by Hanes don't you? Well, you do now.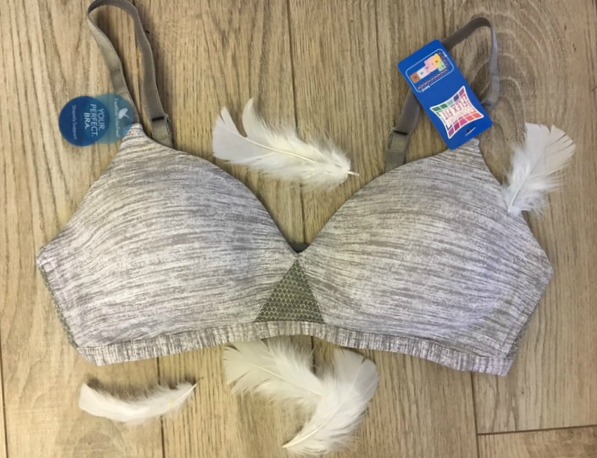 Release the puppies
That's my 7pm war cry as I unhook my bra and get that feeling of ahhhhhhh….it's finally off. While I love the way a good bra makes me look, I begin hating it about 15 minutes after putting it on and adjusting my breasts into it.
There has to be a more comfortable option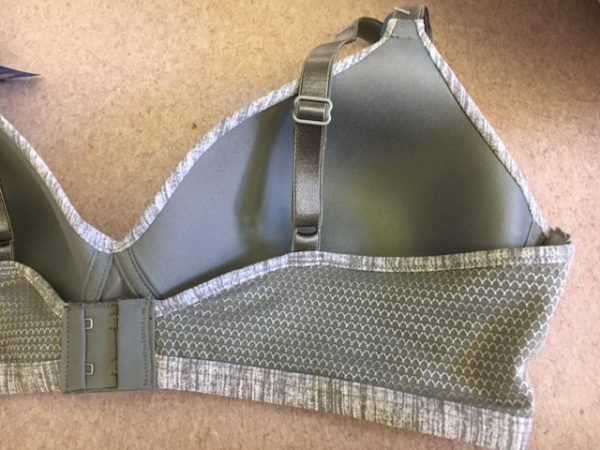 Sports bras just don't cut it for me
They are tough to get on, impossible to get off and squish me so much that I look flat chested. They are fine for the gym, but not for under my clothes.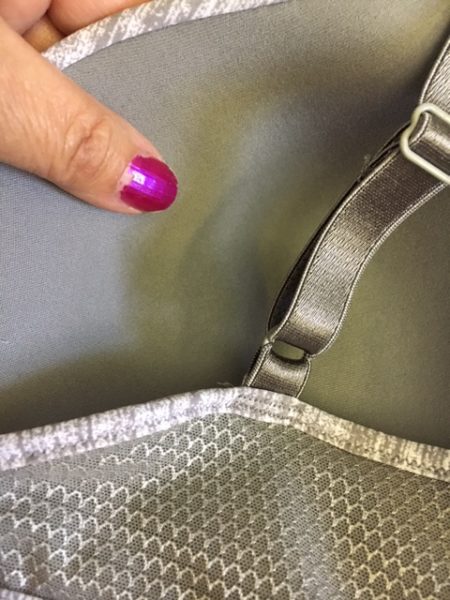 Needless to say, I'm always on the hunt for comfortable
When I opened the package that arrived unexpectedly from Hanes I was immediately wowed with how soft and light the Oh So Light comfort wirefree bra felt in my hand. I slipped it on and found that it felt just as good on my body as it did in my hand.  It is extremely lightweight and after 15 minutes, 3 hours, and the entire day, I almost forgot that I was wearing a bra.
Fashion and Function
As you can see, this coolest gray color is beautiful, and the beautiful touches are there not just to look good, but also gives an invisible look under your clothes.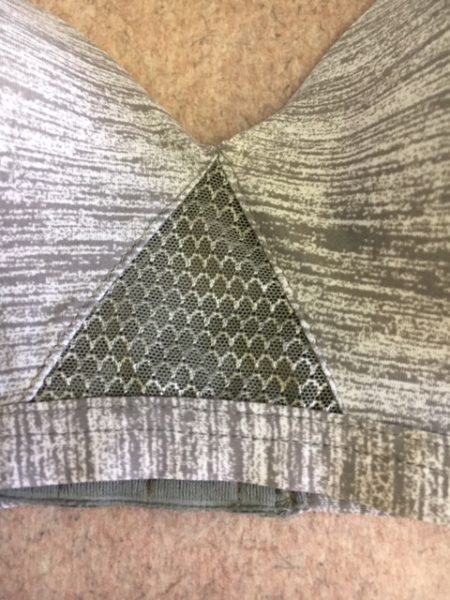 Comfort
I do worry that wireless bras do not usually offer me the support that I need, but for day to day wear the comfortband gave me adequate support under a t-shirt, and there is enough foam in the cups to provide a smooth look.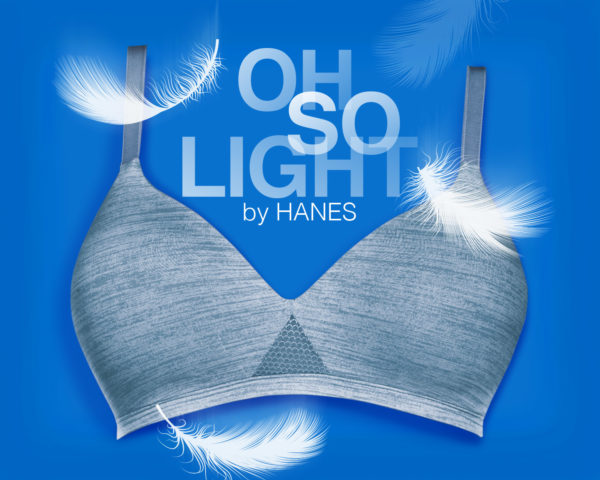 Colors
The Hanes Oh So Light bra is available in a heathered print of
White
Nude
Black
Coolest Gray (shown in my photos)
Budding Pink
Denim Blue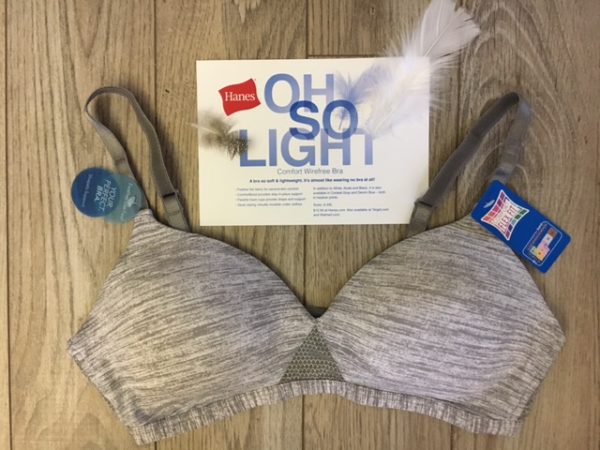 Sizes
ENTER TO WIN
You could win a $50 Hanes Visa Card along with a Hanes® Oh So Light Bra. Simply enter here


Priced at $15.99
Purchase on Hanes.com through April 15 to get $20 off and Free Standard Shipping with purchase of $100 or more with promo code: HappyHanes20