The items in this post were sent to us by the brand. We do not charge them for consideration or placement as we prefer to retain the right to not place an item that we don't truly love. We may however include affiliate links so that we get credit when you shop.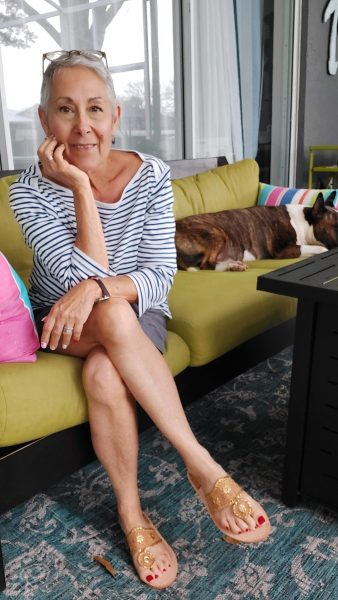 When you have a favorite pair of sandals
Is there anything more iconic than the classic Jack Rogers sandal? I don't think so. I keep a pair by the door for when I've got to run out (and I don't worry about whether I'm in jeans, shorts, or dressed to the nines) and another in my closet ready to finish off my look of the day. The Classic Jacks that I love to wear have been around for generations and if you peek into the closets of everyone from celebrities to fashion-savvy college students you'll probably find a pair or two that are well-worn and very loved. Since they first hit the market in 1964, Jacks have become a style staple, and it's easy to see why. Why else would I always bring them when I travel, and keep that pair by the door?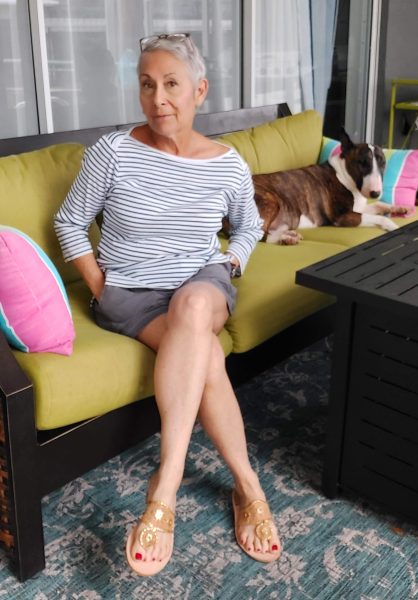 The Timeless Design
When you look down and see a pair of Jack Rogers Classic Jack sandals on someone's feet, you know IMMEDIATELY that these are the sandals that they are famous for. With a simple yet timeless design that is both stylish and comfortable, these sandals feature their signature whipstitching along the edges (all done by hand), and that iconic piece (circle) that sits at the top of your toes and gives you that extra feel of security as you walk. The unique design makes them easy to slip on and off and also helps to keep your feet securely in place as you walk or run around town. They are comfortable enough for long walks or days spent on your feet. I've had issues with sandals and flip-flops post between my toes, but Jack's have that soft leather that I don't even FEEL.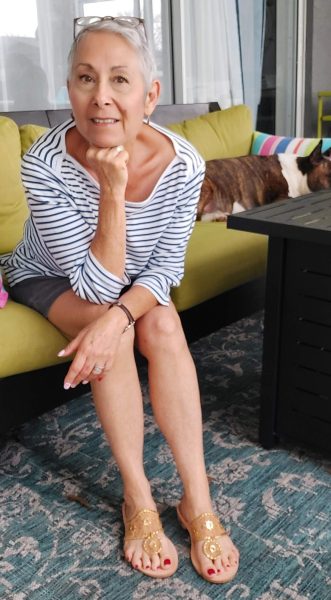 It's CRUISE season
Whether you're ready to escape the cold up north or you can just grab a last-minute cruise (those of us who live near a cruise port do this often) having a grab-and-go wardrobe is essential. I can pack ONE pair of Classic Jacks and NO OTHER SHOES and go from breakfast through the dance floor, changing my clothes and wearing the same sandals as they are not only comfortable but versatile enough to go from poolside to a gown at the gala night.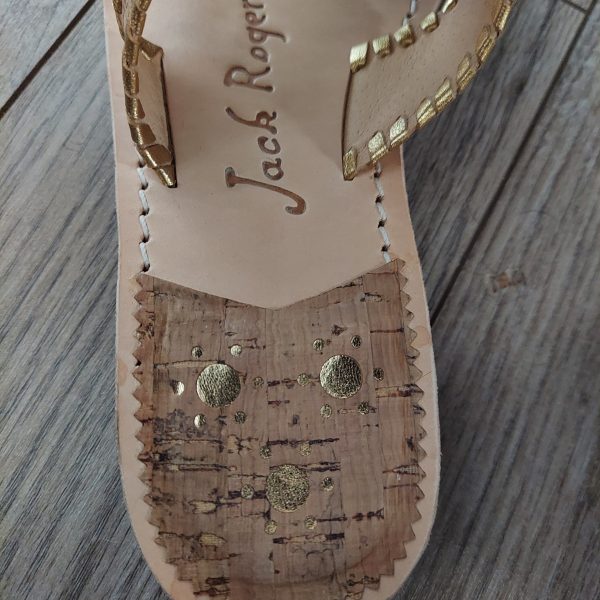 Comfort
With a true-to-size fit and no break-in time necessary, you can open the box, slide them on your feet and GO knowing that you'll be comfortable all day long. This year they've upgraded the shoe with a new footbed and outsole design created with improved flexibility and traction for all-day-long comfort.  The upper design is slotted into the footbed, providing a better hold that will ultimately mold to your foot, creating your own exclusive and personal pair. They've even redesigned the toe post for a more natural and comfortable fit.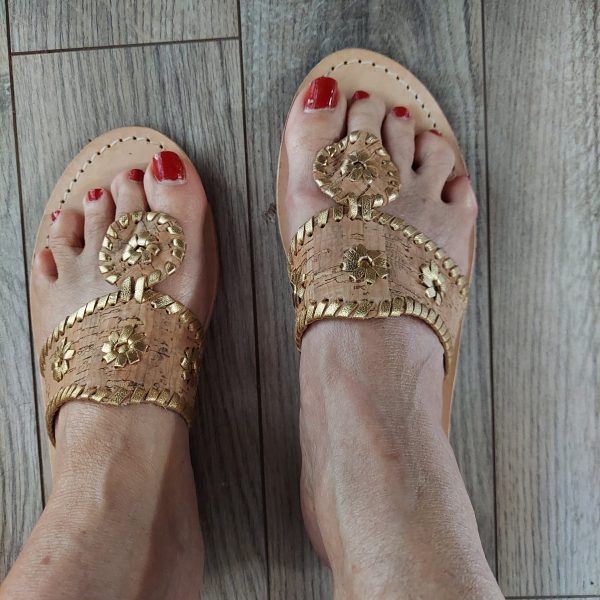 Versatility
The other great thing about these shoes is their versatility; they look great with everything from jeans and shorts to skirts and dresses. Whether you're going for a casual look or dressing up for an event, these shoes will add an effortless touch of style to any outfit. My new faves are these cork ones with gold stitching for a fun, casual, yet still upscale look.
Classic Colors and MORE
There are so many options since they come in so many colors from gold and silver – perfect for a dress or evening out, to basics like black, white, and tan, fun colors like fuchsia, or the laid-back-looking cork that I've been wearing. With all these choices available to you, it's no wonder why so many people love this shoe!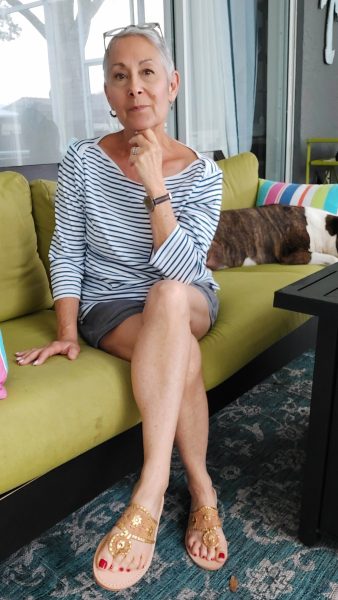 If you love Jacks as much as I do
Don't forget to sign up for their REWARDS program to earn points toward purchasing your next pair. Get $1 off for every 200 points. Get 75 points just for signing up with bonus points for following them on social media, birthday points, and MORE.
When it comes down to it, Jack Rogers sandals are simply classic shoes that never go out of style no matter what trends come and go over time. They are comfortable enough for everyday wear while still being fashionable enough for more dressed-up occasions too! With cruise season upon us, and summer right around the corner pick up a pair or two of great classic Jack Rogers sandals! They are sure to be a wardrobe staple that will last through many seasons to come!
Let's twin. You can pick up a pair online at JackRogers.com
#JacksFlatSandal
#JackRogers
#lovemyjacks