Ava received these books to review. All opinions are strictly her own.
Ava's been reading up a storm and has chosen two new books just for you for curling up on the couch with or sitting outside in the sun (as the winter turns to spring).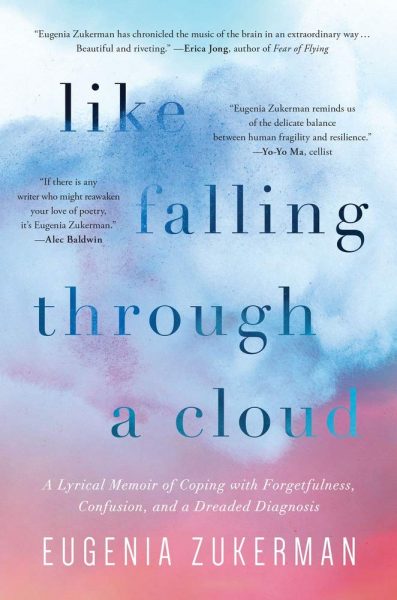 Like Falling Through a Cloud (A Lyrical Memoir of Coping with Forgetfulness, Confusion and a Dreaded Diagnosis)
Eugenia Zukerman is an internationally renowned flutist and writer.  In her early 70s, she has been diagnosed with Alzheimer's.  This is her book of poetry detailing her survival, her flourishing, as she defies dementia and vibrates her voice to all of us.  Truly remarkable, this book is a work of a miracle of the courage of Eugenia Zukerman.
"Like Falling Through a Cloud," unfolds in fragments and rhymes, nightmares and revelations.  Eugenia opens up about her childhood and therapy sessions; her fear of exposure, vulnerability, and public failure; her initial resistance, and creative coping strategies.  Gradually, Eugenia comes to accept the reality of living her life with a debilitating condition.  In the process, she discovers her own remarkable bravery and resilience.  Her powerful story of going from terror and turbulence to gratitude for another day offers comfort to the millions of people grappling with dementia and Alzheimer's disease."
In Eugenia's own words: "I want people to know the world doesn't stop if you in cognitive decline. Yes, there will be times when you can't remember words or need some help.  But I want to encourage others facing Alzheimer's to live every single day to the fullest."
And suddenly I'm weepy (page 172)
I'm worried-about nothing and everything.
my husband leaves for work at dawn
giving me time to get up and enjoy the pups
read the paper and enjoy two cups.
of coffee before taking on the jobs of the day
which are to
pick up the flute and play away
answer the endless emails
make phone calls and take the meetings that
need attending
there's nothing really wrong
yet I'm suddenly not feeling strong
about my move up to the woods
although I love the birds
the flowers
the morning light
what I won't find a delight
will be tackling the packing
but that's a spoiled girl's remark
and I know moving is never a lark
so I won't sit here in the dark
I'll learn to shed what I don't need instead
Stunningly beautiful, heartbreakingly poignant, we are privy to Eugenia's life as she lives between the slips and the slides of cognitive decline.  I could not put it down.  5++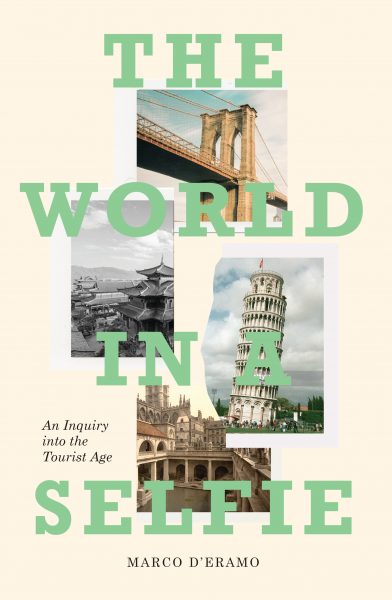 The World in a Selfie – An Inquiry into the Tourist Age
For those of us who love to travel into the unknown, tourism is a given.  Stopped in 2020 by a pandemic virus, Marco d'Eramo frames the impacts and "critiques the cultural politics of a tourist age that came shuddering to a halt.  Tourism is the largest and heaviest industry of the century, generating huge amounts of infrastructure and repurposing our cities.  It also encapsulates the problem of modernity: the search for authenticity in a world of ersatz pleasures."
As he traces the tours of famous globetrotters Francis Bacon, Samuel Johnson, Arthur de Gobineau, and Mark Twain, the beach holiday and UNESCO's tourists' spots, d'Eramo delineates where we are currently headed with tourism.
A fascinating journalistic approach to one the biggest influences on our economy and imaginations, The World in a Selfie spellbinds.  A wonderful read for travelers and non-travelers in the new world of a pandemic.
Both books are available on Amazon.com (we make a small commission if your purchase via our links).