I created this Use Zicam® to shorten a cold when it first starts post as part of a #sponsored series with Socialstars and Zicam®; all opinions are my own. #ZicamCrowd
I rarely do this….but, take a look at my calendar over the next 6-weeks
March 19 – Fort Lauderdale to see my niece who's visiting from Rhode Island (2+ hours away)
March 22 – 24 – movie junket in Los Angeles for the movie "Gifted" (not ready with my interview questions yet)
March 25 – squeezing in a haircut & color in Palm Beach with Shana (an hour away)
March 29 – 31 – NYC for the "Going in Style" premiere and afterparty – better buy a new dress before I go
April 1 – Allyson's bridal shower – after arriving home at 1 am, I have to turn around and drive to Ft Lauderdale at 8:30 am – better order their gift from Amazon TODAY
April 3 – 5 BACK to NYC for the Canada Media Marketplace – if it weren't for the shower, I would just stay in the city, but since she's going to be my daughter-in-law, I can't
A ENTIRE WEEK AT HOME
April 16 – 21 – Heading to Vancouver (wonder how cold it will be in Canada mid-April?) to board the Rocky Mountaineer for a trip through the Canadian Rockies. This year I'm an ambassador for them.
When I said YES, I CAN DO THAT, it seemed fun. Now it feels like a recipe for getting sick. I'll be on a total of 12 different planes, with people who may be coughing and sneezing. I won't be getting enough sleep, which means (at least for me) a lower immune system. I will be a magnet for germs.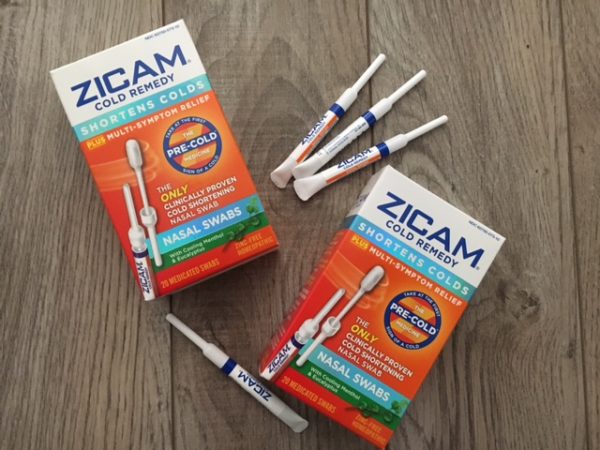 But, I've got a PLAN
I'm determined to eat right, try to stay as far away from anyone who's obviously not feeling well, and just in case I'm packing a FULL box of Zicam® Cold Remedy Nasal Swabs this time (and keeping them in my suitcase so that I don't forget to pack them for ALL of the trips).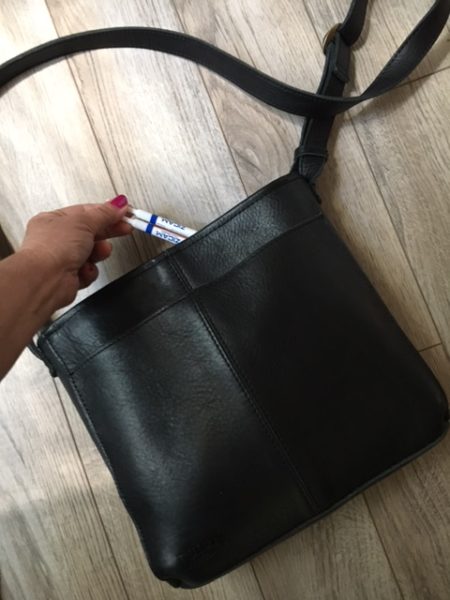 Why Zicam® Cold Remedy Nasal Swabs?
Because I know from experience that there's no better way to  get your better back™ faster, than with the homeopathic formula in Zicam® that shortens your cold when used at the very first sniffle.
Zicam® Cold Remedy Nasal Swabs are easy to travel with and take on the go. Each swab is individually dosed and you don't need anything else to mix with it. Just tear open a packet and swab the formula on the inside of your nostrils.
As a frequent traveler, the individual swabs are easy to pack. I tuck a few into my makeup bag and a few into my pocketbook.
Each box contains 20 convenient, individually-dosed swabs, so I have enough in each box to shorten the cold without having to find a drugstore in LA, NYC, Vancouver, or wherever I might be.

I DO have ONE MORE THING TO ADD to my "to-do" list though
Run to the a food, drug and mass merchandise retailer to pick up a couple of boxes of Zicam® Cold Remedy Nasal Swabs before I forget!


Learn more about how Zicam.com 

can work to shorten YOUR cold