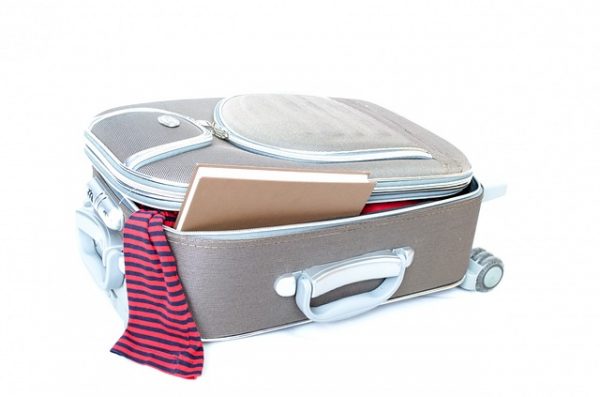 It's time to pack in your bad packing habits. Here are just a few of the most common packing mistakes that many of us make when traveling.
Forgetting the essentials
You can get away with forgetting certain items like a toothbrush or sunglasses (these can be purchased when you reach your destination), but there are some items that cannot be forgotten. These include:
     

 

Passports:

If you're traveling abroad, you won't be able to board the plane without this document. A passport needs to be applied for well in advance and you need to make sure that it's renewed once it runs out.

       

Money:

At the very least, you should bring a card so that you have access to funds. If you're going abroad, you may want to look into taking out foreign currency in cash (in some countries, it could be cheaper to do this when you arrive – you should research this a week or two before you travel).

       

Travel booking documents:

Whilst most of this is now done electronically, it's always handy to have backup paper documentation for proof of hotel and flight confirmation. You may need proof of

flight itinerary for visa

application in some cases, so it's worth acquiring these documents early.

       

Medication:

if you require medication for a condition, illness or allergy, then this is also something you don't want to forget.

Malaria tablets

could also be important when traveling to high-risk areas.
Make sure to add these items to your packing checklist so that you don't forget them.
Packing stuff you don't need
As well as the stuff you need to pack, you should also consider the stuff you don't need to pack. All this unnecessary stuff could be bloating out your luggage, leaving you less space for essentials and souvenirs that you may want to bring back.
Some the things you don't need include:
     

 

Excess clothes:

There's no point of bringing more clothes than you can possibly wear. Pack one outfit for each day max (you may even be able re-wear clothes – if you need to, you can also wash clothes).

       

Jewelry and valuables:

Flaunting these items in some countries could make you a target for thieves, plus you could lose them if your baggage gets lost.

     

 

Paper maps/translation guides/books:

You may be able to access these

resources on a phone or tablet

to save packing space (although some people may prefer paper versions).
Folding, not rolling
Most of us fold clothes when we pack but did you know that you can save space by rolling clothes? Rolling still prevents creases in most cases. If your baggage gets roughly handled at the airport, your clothes are also less likely to unravel than when folded.
Failing to protect liquids/fragile items
Certain items may need to be protected in case they get damaged. There's nothing worse than a sun cream bottle leaking all over your suitcase – consider putting this in a bag just in case. As for fragile items like bottles of wine, consider wrapping these up in clothes to cushion them or buy a travel box for them.
Packing disallowed items in your hand luggage
You also need to consider which items you're allowed in your hand luggage. Packing items that aren't allowed could result in these items being confiscated as you go through security. The rules differ from country to country, but there are a few items that are almost always banned. These include:
       

Sharp objects

       

Lighters, matches, flammable items

       

Tools, blades

       

Food and drinks

       

Liquids
Certain items like food and drink may be able to be purchased in the departure area once you've got through security. All other items should be packed in your main luggage, which will go in the hold.
Ignoring airline baggage requirements
Most airlines have requirements regarding baggage such as weight restrictions. If your bag exceeds the maximum weight allowance, you may have to pay a fee. Find out what this maximum weight allowance is and weigh your bag before you reach the airport so that you don't have to pay this fee.
You may also be restricted as to what types of luggage you can take. Some airlines only allow certain size bags in hand luggage. You're usually only allowed one hand luggage bag and one bag in the hold unless you pay extra.