My poor delivery guy. He delivered my Total Gym and just left it leaning on the front door of the mansion (I happened to be out of town). Hubby was home, but he must have been napping because he never heard it arrive. Thankfully, he hadn't left the house and I saw it as I drove up. Let's just say that this is a HEAVY piece of equipment, which means nice and SOLID for the exerciser, but not so hot for my friend who delivered it.
After dragging (I WISH I had taken pictures of us trying to drag this into the house…we're both weaklings) into the foyer I propped the box up and noticed that in BIG LETTERS it said NO ASSEMBLY REQUIRED. That's RIGHT…my Total Gym XLS just had to be taken OUT OF THE box, adjust for my level of fitness, hook up the cable, add the footrest and I was good to go. Or at least that's what was SUPPOSED to happen…but, I'm just one of those people who can make "FULLY ASSEMBLED" look like a 1,000 piece puzzle. So, I made things easy for myself and checked out a video online as to how to set-it up. Five minutes later this is what I had…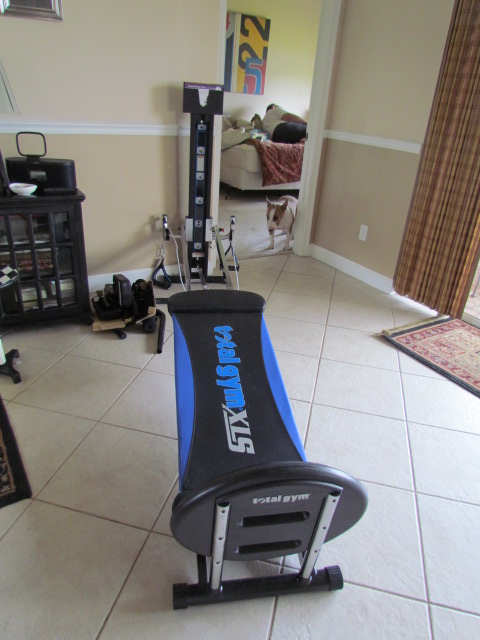 That's RIGHT…with absolutely NO HELP from Mr. S who was once again napping (you can see him in bed in the distance) I got my Total Gym put together….just me and my Mini Bull-Terrier (looking from the doorway, barking orders). If I say it's easy, it's easy. Just look…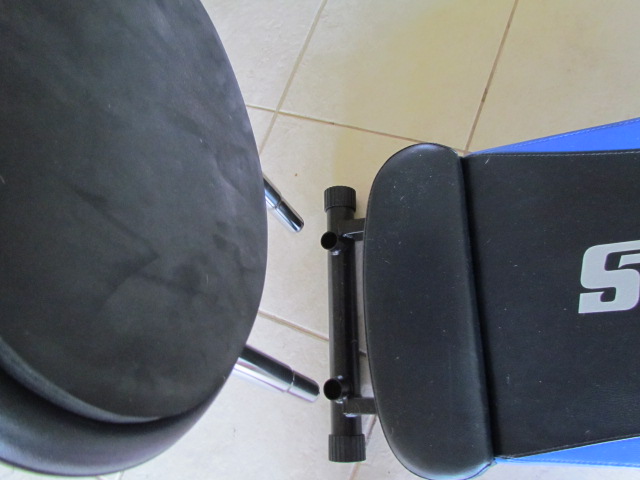 That's right – NO TOOLS are needed. I just popped the footbed in place.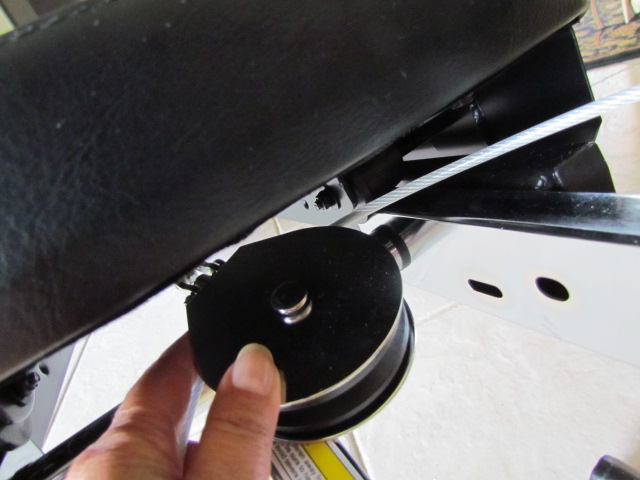 Hooked up the pulley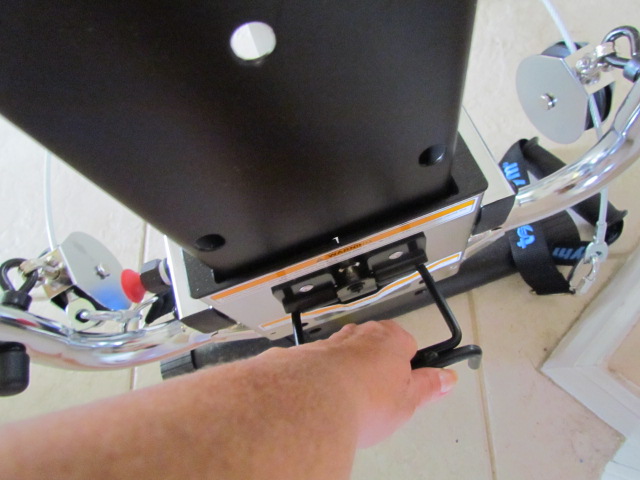 Adjusted the incline for my fitness ability.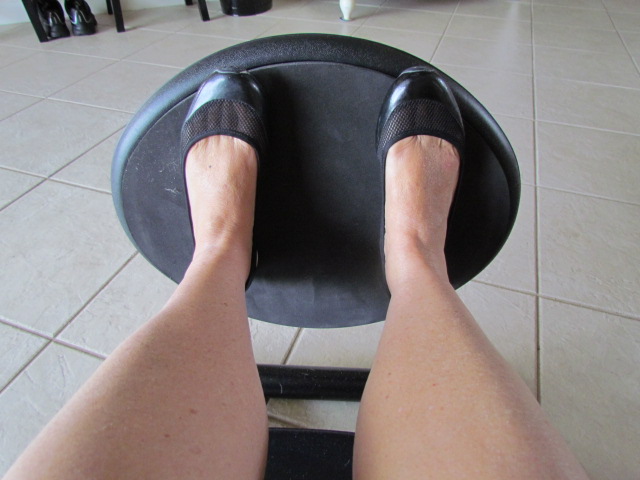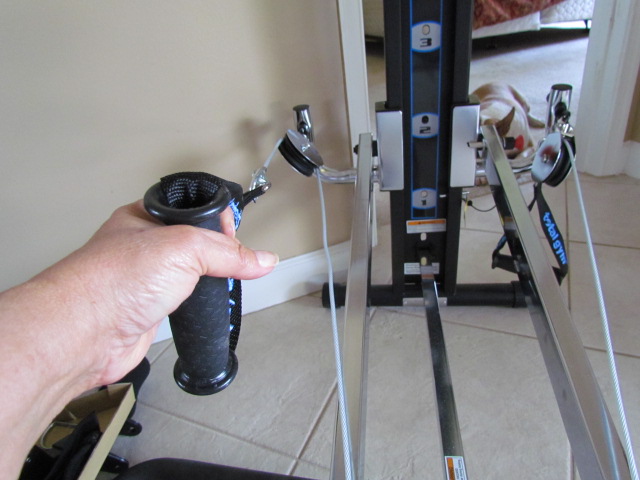 …and I'm ready to begin my exercise program.
I love that my Total Gym came equipped with a DVD as well as workout cards so that I can easily learn the exercises, which optional equipment I have to switch to do the exercises, how many reps, etc. It's like having my own personal trainer at home. I immediately began rowing.
I've begun using the Total Gym daily, although I've found that I have to be careful on some of the exercises. Thankfully, I used a Total Gym to rehab my knee and know the BEST way to modify any exercises. Like any other program, please check with your doctor before beginning a new fitness program.
I have to say, that I'm MOST excited about being able to use it for pilates. I'll keep you posted as I continue to explore the various workouts and how my fitness level improves.
I hope that you continue to follow my progress with the Total Gym and if you'd like a Total Gym of your own, they are offering 15% off to the readers of Champagne Living so that YOU can join with me and be a Total Gym Total Mom too! For more information go to Total Gym.
I received a Total Gym as a member of the Total Gym Total Mom Challenge. All opinions, grunts, sighs, excuses are all mine.