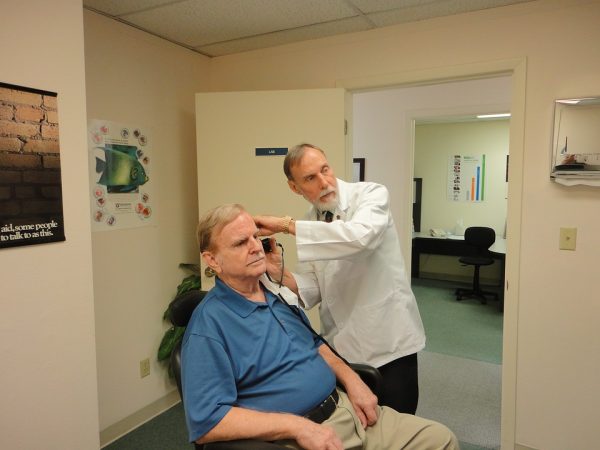 The idea may seem intimidating or even overwhelming if your doctor has recently told you that you need to take a hearing test. However, it is essential to remember that taking a hearing test can be an invaluable experience and give you essential information on how well your ears are functioning. To ensure that you are adequately prepared for this crucial step in understanding your current level of hearing health, we have outlined some key strategies for getting ready for a successful test.
1.   List Your Symptoms
It's important to discuss any issues you have noticed about your hearing before the test. Take some time to list all the symptoms you might be experiencing, such as frequent ear ringing, difficulty understanding conversations in loud environments, or muffled sound quality. This will help your ENT doctor better understand your experience and provide more accurate results from the hearing test. If you have any questions about the hearing test, write them down. Having a clear understanding of the process can make you more comfortable as you go through it.
2.   Review Your Medical History
Knowing your medical history is vital to ensuring accurate results. Make sure you have records of any illnesses or injuries you have experienced that could affect your hearing, as well as any medications or treatments currently being used to manage them. Bring these documents with you to the test to provide a complete picture of your health for the doctor. You can also talk to your doctor about any medications you are taking that might affect the results of your hearing test.
3.   Familiarize Yourself With the Environment
It's a good idea to arrive at the testing center early to familiarize yourself with your surroundings. Knowing what to expect and having time to adjust to the space can help reduce stress and make the test more comfortable.
If you develop anxiety or feel overwhelmed during the test, let your doctor know. They should be able to provide you with additional support and make any necessary adjustments to ensure a successful experience. You can also bring along a friend or family member to provide support and moral encouragement.
4.   Have a List of Questions Ready
Before the test, consider any questions about the results or process. It can be helpful to list these inquiries so that you don't forget anything during the test. A thorough understanding of your hearing health is critical, and having the right information can help you make important decisions regarding your hearing care plan.
5.   Research Hearing Aids
If your test results show hearing loss, it is essential to be informed about different hearing aids and their features. Researching before the appointment will give you a better idea of what types of devices might be best for your needs.
Additionally, it may help to ask your doctor or audiologist questions about the various options available so that you can make an informed decision on the best solution for you. HearCanada, for example, offers a range of hearing solutions and resources to help you get the most out of your hearing experience. The more knowledgeable you are about your hearing, the better equipped you will be to choose a device that is right for you.
Taking a hearing test can seem like an intimidating experience, but it doesn't have to be. By preparing in advance and researching the options available, you can make the most of this important step in understanding your current level of hearing health. With the right approach, you can ensure that your hearing test is successful.