Have you decided that now is the time to book a much-needed trip away somewhere? There are so many options and so many destinations on the horizon. We highly recommend Texas if you haven't been before. There is so much to do and so many sites to see and visit while you are there. 
Here are some ideas if you fancy a visit to Texas.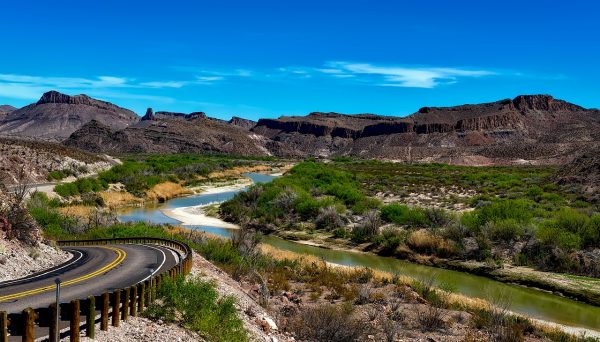 Museum of Natural Science 
If you or the little ones in your family have a keen interest in all things science then take a trip to The Houston Museum of Natural Science has everything you could possibly want from dinosaur skeletons, to an impressive IMAX. There is also a huge six-storey butterfly house that you can enter into and have butterflies landing on you. This is a fantastic way to get close to nature in the perfect setting. 
You could easily spend half the day here with your family looking around. Take lots of pictures and make lots of memories on the day. Be aware that there are some exhibits that don't allow photography, be sure to check signs around the exhibits to double check this. 
Zoos
If your children are a fan of wildlife and big open space why not take a trip to some of the zoos that Texas has to offer. There are two main big ones in Texas that are full to the brim with animals both big and small. 
A zoo is the perfect adventure for a day out and you can have fun with kids spotting all the different animals. Do note that you can find zoos that specialize in conservation efforts and there are a couple of these right in the heart of Texas. Since Texas is hot and humid, it's also home to some fascinating tropical creatures that live in Zoos. Houston Zoo provides backstage VIP passes which will be perfect if you love the idea of learning a little more about the animals. 
Soccer Matches
Of course, if you are flying solo or you want to escape the kids for a couple of hours, then you should think about heading to a soccer match. Check out the Mexico National Soccer schedule and you'll discover that there are a couple of great matches being held soon in top stadiums that Texas has to offer. You can take your kids to a game like this too of course. But, you might want to send them somewhere else so that you can get lost in the euphoric sensations of a crowd event like this. 
We hope this helps you love these ideas and enjoy the time that you spend in Texas. Don't forget that the Lone Star State isn't typically considered to be a hot spot travel destination. What does this mean? Well, you can probably get some great deals on hotels and plane tickets, even in the middle of the summer season. It's also a fantastic choice if you are hoping to dodge the busy summer crowds heading to the beaches.