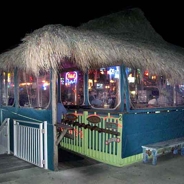 I feel like I'm on vacation year round. I've been lucky enough to live in areas that are also hot vacation spots and although I enjoy them immensely, there are touristy things that I've never bothered to do. I do however know some wonderful SECRET places that are not on the tourists radar. I live in South Florida smack between Fort Lauderdale and Orlando, and have lived in Providence, Paris (yes France) and know Boston like the back of my hand.
I'm sure that you know spots that are not on my radar, so I'm asking for your help. I'd like to add your favorite restaurants, entertainment, shopping spots, nightclubs or whatever you think that a tourist coming to your city would love to do, but the average guidebook either overlooks or just sort of  mentions. If you'd like to see your TOP THREE, TOP FIVE or TOP TEN's listed here on Champagne Living – with a link to your site or your name as the guest contributor please use the contact form on the very top of your screen (please put Top in "your city" in the subject line). If you know of a little guesthouse or someone who rents their adorable home on the beach or an elegant condo in the city – let me know. Is there a farmer's market that has entertainment and wonderful vendors that a tourist would enjoy – tell me about it.
Ideas:
Top five French restaurants in Montreal
Hidden deli's in Wichita
Four swimming holes where you can commune with nature in Maine
Ten affordable restaurants that serve amazing food in Manhattan
etc.
Please include your e-mail, facebook and twitter handle so that I can tag you and let you know when they're posted!