Yes, I've dreamed of becoming an expat many times, but my biggest obstacle is my husband…Mr. S. He has absolutely no desire to leave the United States to live. He's too set in his ways and really can't wrap his head around how much less expensive it would be to just sell everything that we have and pack up and go to live someplace new.
Today we explore some of the best spots in Portugal where the dollar goes farther for those who are really looking for a better life (and who have a husband, wife, significant other who are on board) with the help of International Living.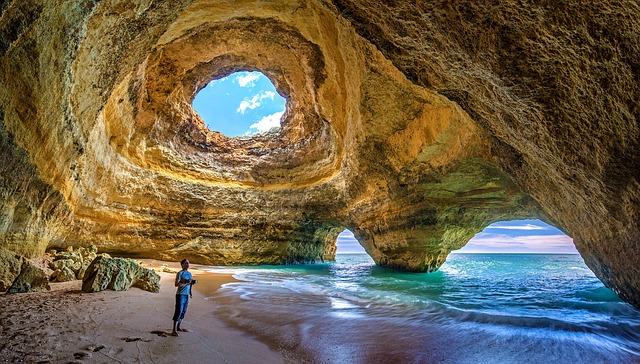 "Often Americans assume living in Europe is expensive, but when you spend an extended time there and live like a local, you'll find day-to-day costs can be genuinely affordable—particularly in a place like Portugal," says Dan Prescher, Senior Editor, International Living. "On a budget that would have you scrimping at home, you can live large. It's an ideal spot for a three-month escape, which is easy on a tourist visa."
A new report from the editors at International Living gives a breakdown of towns dotted around Portugal, which offer a variety of options for living—from as little as $1,550.
"Safety, quality affordable healthcare, a relaxing lifestyle, a rich history and culture, savory cuisine, geographic diversity—you'll discover all these elements in Portugal—on about a third of your current budget," says Tricia Pimental, International Living Portugal Correspondent. "I know. It's where I've spent the past seven years and I love it."
Here are International Living's top picks for an extended stay—or even full-time living—in Portugal: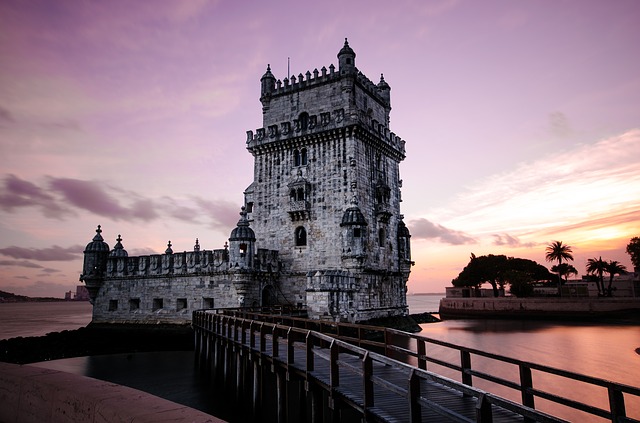 Porto—Portugal's Charming Second City
Porto, the second-largest metropolitan area in Portugal after Lisbon, is located on the Douro River where it flows into the Atlantic. The city is home less than 240,000 people in the city center (about 2.4 million in the greater metropolitan area) and has a small city's feel and friendliness. But it's also a thriving international business city, with many expats finding all the amenities they need, including an international airport.
Rich in culture, here you'll be surrounded by elegant parks with fountains, statues, and exotic plants, leafy boulevards, and cobbled streets lined with historic buildings. Porto's cool, mild, climate means temperature averages around 65 F in the dry summer season, and 50 F in winter, which lasts from December through March and can be wet.
However, in Porto, there's no need to own a car. There is an extensive bus network and a tramway—the first on the Iberian Peninsula—using vintage cars, and the metro will take you to the golden sands of the Atlantic in just 15 minutes. But the town is best experienced on foot and its scenic riverfront provides the perfect backdrop for an anytime stroll.
This is a city where food and wine are inextricably interwoven into its residents' lifestyle. Porto is, of course, famous for its fortified wine of the same name…port. Don't forget that if you are from another country and planning a road trip in Portugal then you need to get an International Driver's Permit (IDP).
For all Porto's natural and architectural beauty, fine food and wine, and pleasurable pastimes, it's surprisingly affordable to live.
How much: A couple can live well on $1,550 a month.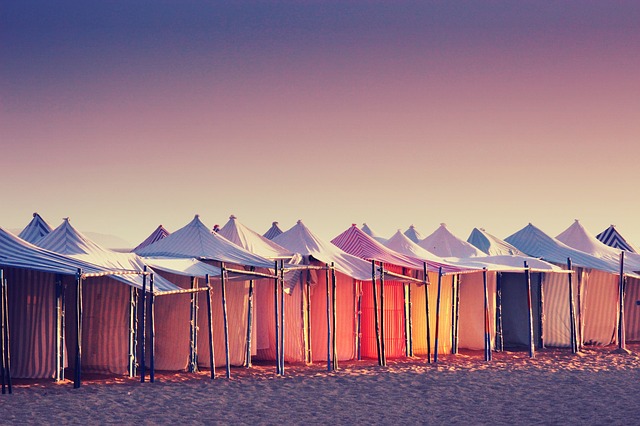 Nazaré—Portugal's Popular Seaside Resort
Nazaré, one of the most popular seaside resorts in the region, lies on the famous Silver Coast on the country's western edge.
Here, the climate is temperate, with highs reaching toward 85 F in summer, dipping to averages around 50 F in January, the coldest month. It might not suit those who are looking for year-round sun.
At just 32 square miles in area, Nazaré already has an established expat presence, although the city is not overrun. The Big Waves Season, generally from October through March and sometimes April, hoping to ride a giant crest and break a world record, attracts many here. Most consider the ocean canyon off the coastline responsible for some of the largest waves found anywhere in the world.
Nazaré is also just a one-hour drive both to another fishing village, Peniche, and the university town of Coimbra. And Lisbon is an hour and a half away.
Perhaps the most attractive part of Nazaré is not Praia, the beach zone, but Sítio, the primarily residential area old town. Perched high on a cliff above the coast and town, this suburb offers magnificent views and can be reached by walking (for hearty souls), driving, or taking the funicular from below.
There are small markets up here, as well as shops and stalls, a lovely square, a lighthouse, and a church that draws tourists. Our Lady of Nazaré—the named is derived from the city of Nazareth, in Israel—is surrounded by a marvelous legend dating from 1182.
Sítio, with its pinnacle overlook of the ocean is also an ideal location to enjoy a sunset drink before heading back to your apartment to cook up some fresh clams for dinner. Add a loaf of crusty bread and a chilled bottle of the popular young white wine known as vinho verde, and you'll have a dinner fit for royalty of any century.
How much:  A couple can live well on $1,845 a month, here.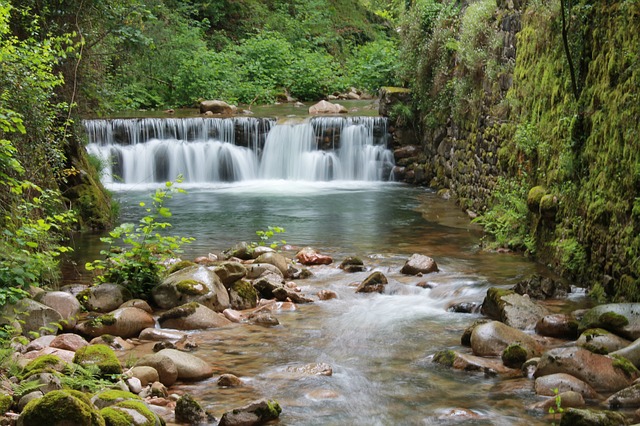 Braga—the Hub of Northern Portugal
Like so many cities in Portugal, Braga's history was influenced by Roman occupation, and the city's architecture and landscape vividly recall those ancient days.
Braga is the seat of the oldest Portuguese archdiocese of Roman Catholicism. Churches, chapels, and convents abound. And, as in most major and in even minor cities in the country, grand fountains and statues punctuate its thoroughfares.
The University of Minho adds diversity to the populace as well, with Erasmus students coming from all over Europe and the Far East.
That youthful influence gives a lift to an otherwise very traditional city, and many of the younger locals speak passable English. This, and the fact that many shopkeepers and restaurant owners cater to tourists makes Braga an easy spot for some expats to adopt as their own. It seems to go under the radar, but as the third-largest metropolitan area in the country, it has much to offer.
Living here means doing what you want, indoors and out, virtually all year round. The climate is moderate. In summer, temperatures average around 69 F, while in winter that falls to around 47 F. December is the wettest month, with rainfall of about seven inches—similar to nearby Porto's.
How much: In Braga, a couple can live well on $2,050 a month.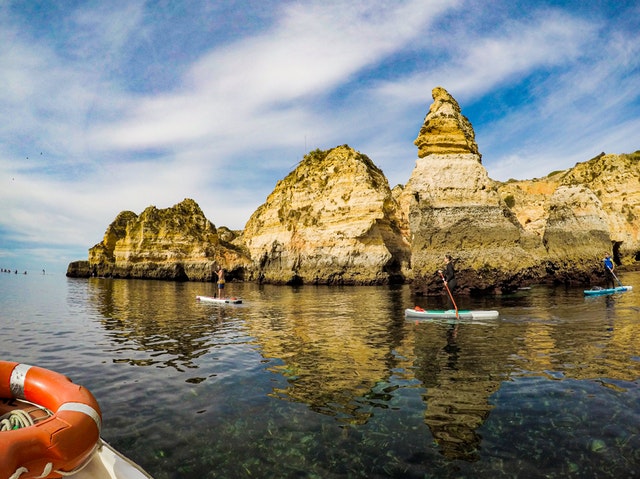 Lagos—Laidback Destination on the Ocean
If living by the ocean is high up on your priority list, the expat haven of Lagos in southern Portugal's Algarve region is worth exploring.
The town is blessed with a year-round moderate climate, with average temperatures ranging from 52 F in winter to 75 F in the summertime, when the normal average population of 22,000 swells with visitors from Europe and elsewhere. While landlubbers enjoy golfing, tennis, horseback riding, and hiking, the ocean offers the best of conditions for kayaking, paddle boarding, surfing, kite surfing, windsurfing and more in the area's tourism-based economy.
It's easy to get around Lagos on foot. Much of the city is fairly flat, especially around the lovely marina, although you should always wear comfortable shoes for the cobbled streets and whatever hills you might encounter.
Despite the tourist-oriented nature of Lagos, particularly during the peak season of July and August, prices are not as high as you might think.
How much: A couple can live well on $2,080 a month in Lagos.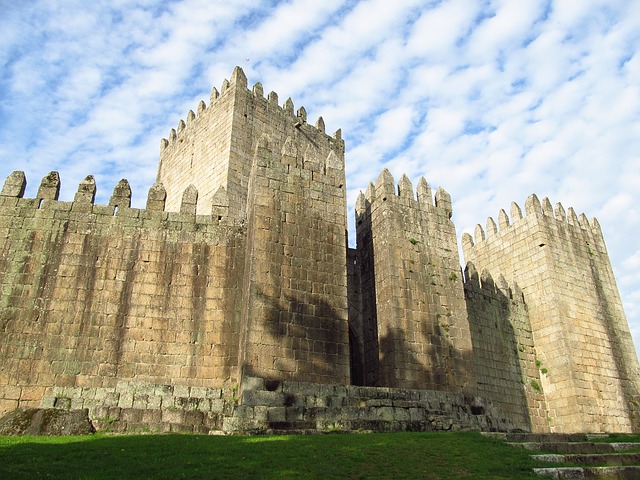 Guimarães—"The Cradle City of Portugal"
The former Roman city of Guimarães was chosen by the first king of Portugal in 1128 as his administrative base. Today it is designated a UNESCO World Heritage Site.
While little remains of the 10th-century castle, the ramparts and tower areas offer sweeping views of the town below. The Ducal Palace with its distinctive, tall, red-brick chimneys, built by the first Duke of Braganza between 1420 and 1422 is a popular attraction in the town. Designed in the style of a French château, it is graced with stained-glass windows, painted ceilings, finely carved antiques, and spectacular tapestries.
Despite its historical attractions, the population of this very Portuguese city of 52,000 goes on about its workaday business, creating an interesting blend in the general tone of the city.
Largo da Oliveira is considered by many to be the heartbeat of the city, a place to sip coffee and dine at leisure in a relaxing atmosphere. It is also where film festivals, art events, and concerts take place. You may even be treated by an elder statesman, a local who occasionally performs live in the plaza, to the delight of passersby.
How much: A couple can live well on $2,250 a month in Guimarães.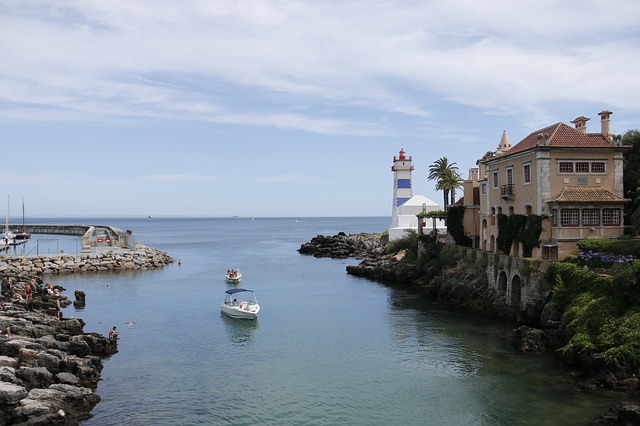 Cascais—Cosmopolitan Coastal Living
Every day feels like a vacation day in Cascais. Sometimes it may seem that way because while sitting in a café at any point in time, in addition to English you may hear Spanish, German, French, Chinese, or Italian spoken. But it's also because there are so many inexpensive, free, and fascinating things to do and see.
If you've had your fill of shoveling the snow from your driveway in winter or dealing with sweltering, humid summers, Cascais might be the answer for you. The town is blessed with a year-round moderate climate, with temperatures ranging from 55 F to 77 F. Golfing is nearby, and favorable sun and wind conditions make sailing, kite surfing, and windsurfing—in addition to traditional surfing—popular activities in this region whose economy hinges on tourism.
To the north of Cascais is the wild and rugged surfing beach of Guinch. Further still is Sintra, famous for its pastel-painted castle of Pena, Moorish Castle, and Sintra-Cascais Natural Park. That's where you can explore the majestic cliffs of Cabo da Roca, the westernmost point on the European continent. And Lisbon Portela International Airport is just 45 minutes away.
These factors—pleasant climate, lovely natural surroundings, accessible culture, and more—combine to make Cascais an ideal choice.
How much: A couple can live well in Cascais for $2,485 a month.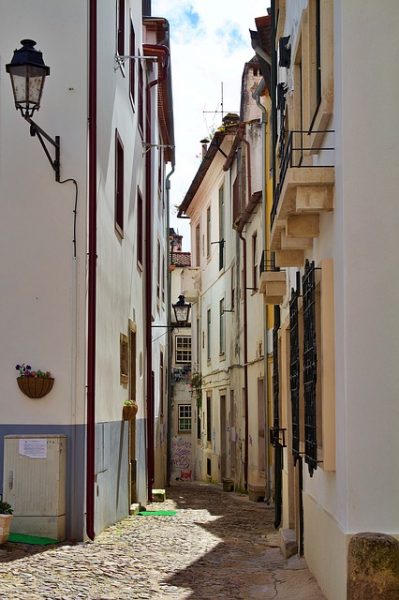 Coimbra—"The Oxford of Portugal"
Two hours north of Lisbon lies Portugal's former capital, Coimbra, home to one of the oldest continually operating universities in Europe. Located in the building that housed Portuguese monarchs from the 12th to the 15th centuries, Coimbra University is the heartbeat of this vibrant city of culture.
With a population of 144,000 spread over 123 square miles, Coimbra is a busy metropolis, yet it retains the mellow undertone that Portugal is famous for. The university is situated high on a hill, in what is aptly named the Alta, or high, district. Descend the steep and narrow streets to the lower area of the Baixa and you'll discover a maze of serpentine alleys where shops are packed tightly side by side, outdoor tables display linens, pottery and scarves, and flowers stalls add bright splashes of color amid the neutral tones of the stone of the medieval city.
The climate in Coimbra is temperate. August is the hottest month, with an average of 73 F, and January the coldest, averaging 51 F. January is also the wettest month, delivering about six inches of rain. If you're interested in beach time in the summer months, just head west to Figueira da Foz, which has an active expat community.
Without a doubt, this is a city in that you can get by in with English only. Between tourism and the youthful student population, being able to speak Portuguese is not a requirement to enjoying all Coimbra has to offer.
How much: A couple can live well in Coimbra for $2,430 a month.
Mafra: Home of the Magnificent Palácio Nacional
Mafra is a low-key place of white-washed houses trimmed in yellow and blue, lining narrow cobbled streets. The town is located 21 miles northwest of Lisbon, 15 minutes from world-class surfing beaches in Ericeira and just 30 minutes northwest of Lisbon International Airport.
The scent of grilling sardines is ever-present in the air, along with the sound of laughter and clinking glasses in the village's many cafés and bars.
Mafra offers an attractive mix of indoor culture with outdoor activities. It is the proud home of one of the country's largest national palaces and boasts a splendid park called the Jardim, next to the palace. Tapada de Mafra, the former royal hunting grounds established in 1747, is nearby and offers nature hikes, mountain biking, and even a train tour through a forest filled with wild boar and deer.
Mafra is not the place to be if you're the beachy type. But if you want to escape snow and sleet, yet still don't want to give up seasons, this city may very well interest you. Summers are warm, dry, and mostly sunny. Winter is the rainy season, and you definitely need a coat—due to its location on a rise, and proximity to the Atlantic Ocean, Mafra is often quite windy.
How much: A couple can live well in Mafra on a monthly budget of $2,420.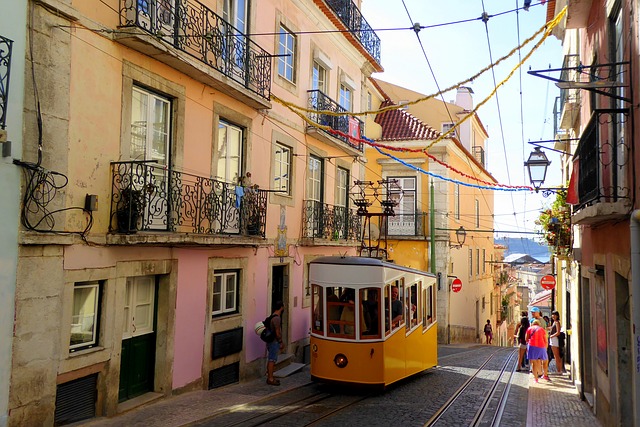 Lisbon—Portugal's Gracious Capital
Lisbon is the capital of Portugal. Home to half a million people, it's a place where you can enjoy a European lifestyle with history, romance, astonishing hospitality, and a seaside location to boot.
In this Old World haven, cable cars clatter over hilly, cobblestoned streets sweeping down to a sheltered bay. Lisbon's climate is mild, even in the depths of an often-rainy winter, average lows are barely below 50 F, while summers are gloriously sunny and generally in the 70s F.
With all the amenities of a capital at hand—museums and performance spaces, restaurants and nightlife, an international airport—Lisbon is also one of the most affordable capitals in Western Europe.
How much: A couple could live well for $3,065 a month in Lisbon—or on considerably less a little outside of the beautiful city center.
Estoril—luxury living on the Portuguese Riviera
For decades the town of Estoril in Portugal was the playground of royalty and film stars, foreign dignitaries and mysterious spies. Today residents of Lisbon and tourists from around the world continue to flock to this oceanside haven known, together with its neighbor Cascais, as the Portuguese Riviera.
Located just 25 minutes west of the country's capital, Estoril's modest population of about 26,000 people occupies an area of less than two square miles. Oceanside restaurants and high-rise condominiums overlook stretches of sandy beach. Across the marginal, hilly rises slope upwards into tranquil neighborhoods of cobblestoned, tree-lined streets, home to both apartments and white-washed stucco homes adorned with brilliant bougainvillea. All of this combines to create the town's well-known air of easy elegance.
Estoril is an ideal choice not only for vacationing, but for living full-time. There are many reasons for this, not the least of which is the fact this coastline is one of the areas of the country where English is so commonly spoken.
How much: A couple can live well in Estoril on a monthly budget of $3,620.
So….where will you move to?