This is a sponsored post written by me on behalf of Tom's of Maine for IZEA. All opinions are 100% mine.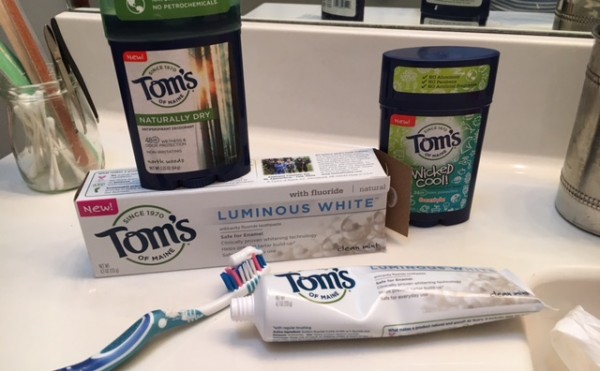 I graduated high school in 1972.
That was the same year that I first found out about Tom's of Maine. As a New Englander, I always supported home grown businesses, and the times were ripe for all of us to jump on board the more natural bandwagon. If you look on my vanity today, you'll still find my Tom's deodorant sitting amidst the creams and anti-aging products that dot the counter-top. Loyal? YES, but that doesn't mean I won't try something new.
So, when Tom's of Maine introduces a new collection of products that's available at Target, I had to check them out. In all honesty, I'd not used their toothpaste in years, and while I always liked the fact that their products are free of artificial dyes, fragrances, flavors and preservatives, and are never tested on animals, I never really stuck with them when it came to my teeth. I figured that with Tom's of Maine's new Made to Matter collection available only at Target, and with Earth Day looming right around the corner, it was time to try again.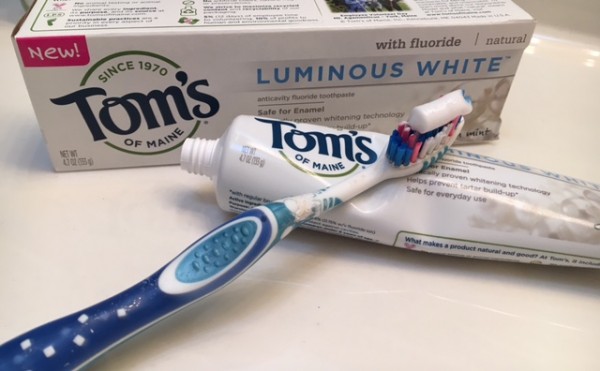 Ch-ch-changes
I noticed it right away. The new Tom's of Maine Luminous Whites didn't have that thick feel that had kept me away for so many years. The new toothpaste now only can compete with my current whitening toothpaste, but I have the added benefit of knowing that it's also safe for enamel, gluten free, and paraben free. 
Whether you're an all-natural type or not, it's still good to know that Tom's of Maine has been caring for communities, and the planet as a whole, for over 45 years. The best part is that I can pick up the Made to Matter products exclusively at Target, which for some reason I just can't stay out of.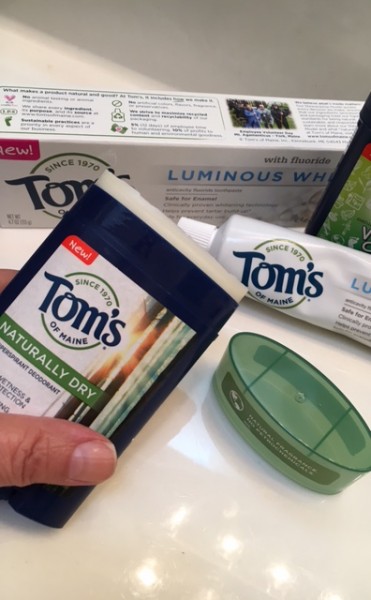 The Collection 
Luminous White Toothpaste: Their most advanced natural whitening toothpaste that is 

safe for enamel, and is gluten and paraben free

Wicked Cool! Deodorant: Their 1st natural deodorant made just for boys and girls, providing 24-hour odor protection and free of aluminum, parabens, and artificial fragrances.
North Woods Men's Antiperspirant: Their first natural antiperspirant made for men that provides all day odor and wetness protection without petrochemicals, artificial fragrances, or irritation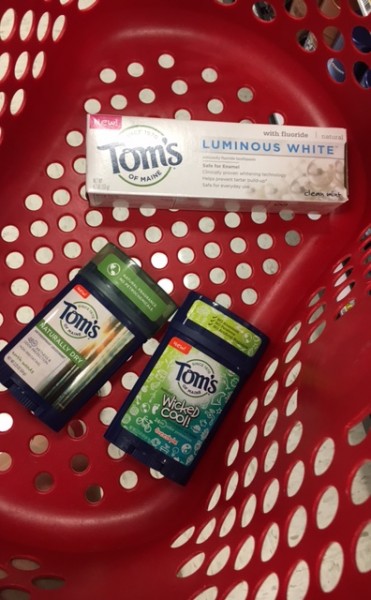 Celebrate Mother Earth this Earth Day
Each Earth Day I try to make at least ONE permanent change, sort of like a resolution. This year I switched my toothpaste to the more natural Luminous White Toothpaste from Tom's. While I was there I figured I'd nudge Ben and Mr. S into doing something a little more natural for themselves by picking up both a Wicked Cool! Deodorant, and North Woods Antiperspirant.
Target
I love it when a brand makes shopping easy by using an end cap display. I was able to find these as well as OTHER Tom's of Maine products as I cruised down the aisle. Of course the toothpaste is also located alongside all of the other toothpastes at Target. To top things off not only were the products on sale, but there was also a cartwheel offer, so don't forget to check your Target Cartwheel App for special pricing.


Head to Target to pick up some of these great natural personal care products