Staying healthy is important throughout the year, but especially during winter as more bugs, such as colds and flu are around, darker nights and mornings make it harder to motivate ourselves, and all the things we might do to improve our health in summer are less appealing. Here are some ways you can stay in control of your health this winter.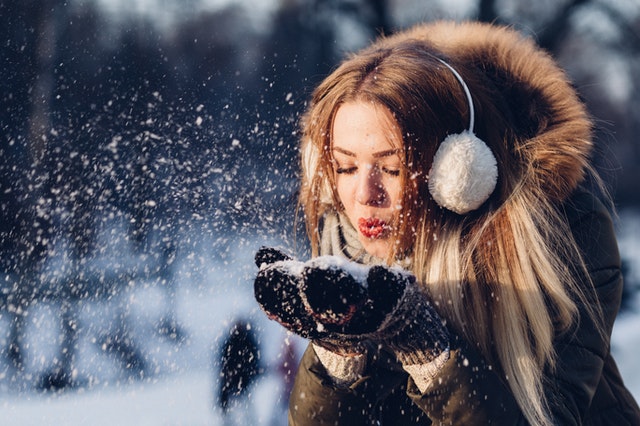 Using a dry herb vaporizer
While some people still debate the benefits of cannabis, many individuals claim to get health benefits from its use. Switching to dry herb vaporizers, can be a safer method than smoking tobacco rolled with cannabis. Those who vape will inhale less monoxide and benzene, so this is the healthier option for anyone who wants to use cannabis but reduce the risk of inhaling these harmful chemicals.
Keep exercising until it becomes a habit
Exercising in winter can be difficult when it's cold outside and you just want to stay inside where it's warmer. Yet, if you push yourself to continue running or walking during winter, you'll soon get warm. When you start to see the benefits of continuing to exercise, it will become easier to motivate yourself.
Get enough sleep
For those of you who find it easier to wake up during summer when the mornings are lighter, winter can mean your sleep pattern is disrupted and you feel most tired when it's almost time to get up. It feels unnatural to get up while it's too dark. Getting into a sleep routine is important for getting your body accustomed to sleeping at the same night every night. It helps if you go to bed at the same time every night and get up at the same time each morning. A wake-up light helps your body clock adapt to getting up on dark mornings.
Treat yourself to winter gear
The saying, "There's no such thing as bad weather, only unsuitable clothes," has several variations. It's true to some extent. If you invest in warm and waterproof clothing, you'll be able to walk, run, or just generally spend more time outdoors, no matter the weather. There's little you can do if there's a torrential storm. Winter clothing will protect against some rain but has its limits. However, getting the right winter gear will mean there are fewer occasions you have to cancel your outdoor plans.
Homemade soups
Eating healthily in winter means not giving in to your cravings for sugary foods and those which contain bad carbs. Salads are less tempting because you crave something hot to eat. You can still eat healthily and give your body the hot, comforting food it craves. By investing in a soup maker, you can make your own soups, using only the healthy ingredients you prefer.
Getting used to the season change might not be easy, but if you have a plan to help you stay motivated, you can still do all the things which keep your body healthy. As with anything else, developing a routine will take a little time.