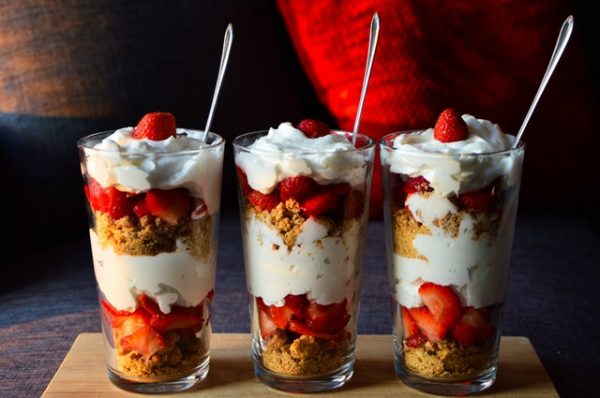 Keeping tabs on the amount of sugar you are consuming is an essential part of a healthy lifestyle, especially if you have been diagnosed with pre-diabetes or diabetes. The empty calories from the additional sugars in some drinks, desserts, and candy can result in obesity and spikes in your blood glucose levels. Sugar cravings will not magically go away after the diabetes diagnosis. But simple daily tweaks can help you reduce your sugar intake.
Living a diabetes-free life means you are controlling the amount of sugar you take. While too much sugar is not excellent for anyone, whether you've diabetes or not, you do not have to give up on the enjoyable and sweet stuff entirely. The small portions are vital, and you can make the most of what you enjoy and love by first rooting out all the unnecessary sugars in your daily diet.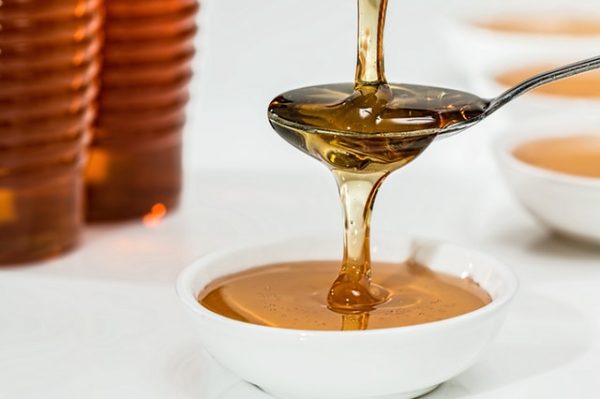 Use Sugar-Free Syrups
The most popular option for cutting down your sugar intake is to use sugar-free syrup. You can also drink and eat the sugar free-versions of your sugary beverages and foods. When it comes to snacks and dessert, you should use sugar-free foods that can provide you with little sweetness. When looking for sugar-free syrups, you should go for those that are prepared from the sap of trees.
They contain decent amounts of minerals, which include potassium, calcium, manganese, and zinc. Sugar-free syrups also provide different types of antioxidants that are essential to your body health. Some sugar-free syrups contain anti-cancer benefits; however, you need more research to confirm. They have a lower glycemic index than the regular sugars, which means that they may not raise your blood sugar levels quickly, but with time they can increase.
Honey and coconut sugar syrups are slightly better options available for you than the regular sugar, but you should take them in moderation. You can use the sugar-free syrups as the alternatives to creating healthier versions of your favorite drinks.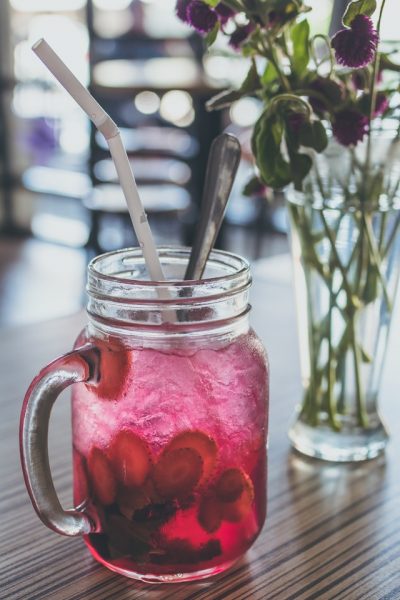 Cut Down on the High-Sugar Soft Drinks by Making Your Own
According to health experts, you need to consume less than ten teaspoons of sugar every day. But this becomes an almost impossible mission when your daily soft drinks you enjoy potentially contain more than six sugars-stacked teaspoons.
For example, make your own healthily drink without much emphasis on sugar. For you to create that taste of your preferred fizzy tipple, you will only need some fresh fruits or flavorsome fruit juice to your glass of soda water. Alternatively, you can create your smoothie by simply adding some fresh fruit juice to your yogurt base.
Find Herbal and Plant Sources to Sweeten Your Meals
If you are planning to cut down your sugar intake, you should find herbals and plant sources to sweeten your drinks and food. You can add some lavender blossoms, cinnamon sticks or dried mint to your cup of tea as you steep it to add some sweetness. Also, you can use cream instead of milk since it is slightly more concentrated in lactose and they provide you with additional fats. Use stevia extracts in your home baking since they taste better.
Just like other herbs, stevia can grow on your patio, and you can make the extracts yourself. Also, drinking Kombucha along with cinnamon or ginger can help you cut down your sugar intake. Learn to make a smoothie of coconut milk and squash by adding pumpkin pie spices to make it taste like the pumpkin pie. If you prefer drinking soda, you should try taking bubbly water with some citrus in it for flavor. You can also stir it in some pure cranberry juice. It is tart but refreshing.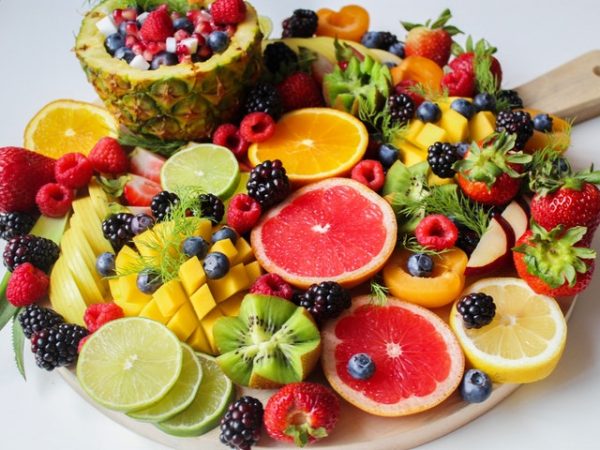 Eat Whole Fruit and Grains
Sugar-sweetened fruit products such as fruit juice drinks, fruit leather, and roll-ups give the impression of being healthy options for diabetes diets; however, they really aren't. You should replace these options with whole fruits to satisfy all your sugar cravings with nutritious and reduced-sugar choices.
A simple switch that can help you improve your current diet is choosing the whole grain foods over the refined ones. In most cases, whole grains are costlier, but you can look for stores that can help you minimize food dollars while allowing you to continue purchasing the building blocks of a healthy and low-sugar diabetes diet.