Pests like cockroaches, ants, spiders, and termites can cause a lot of property damage, and cause also spread illness.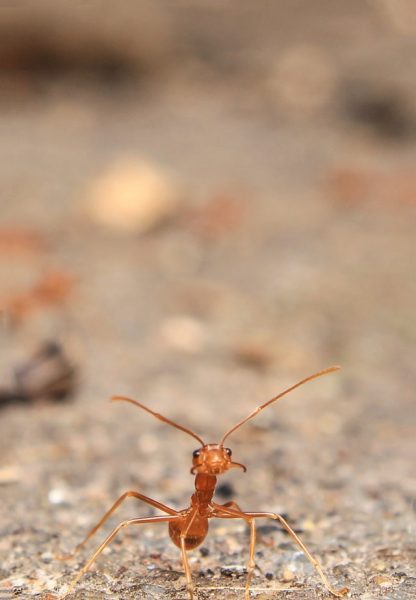 The best way to get rid of pests is to call a pest control company. However, the best option is to avoid the pests moving in in the first place. Try these tips and tricks to discourage pests and keep your house clean and free of disease.  
Keep The Kitchen Clean
Pests love a damp, dirty room. Keep your kitchen counters, racks, stove-top, and drawers clean. Wipe everything down with a disinfectant cleaner. If there are food particles left out, they will attract insects and other pests. This tip might not eliminate pests in your home, but it should help to reduce the numbers. Cleaning after pest control is important too to avoid welcoming pests backs. 
Keep The Bathroom Clean
The above rule applies to the bathroom too. Keep your bathroom clean and dry. Use a toilet cleaner and clean the toilet every other day. Clean the sink once a week with a heavy-duty bathroom cleaner. Keep your shower curtain clean and dry too. Make sure your drain has not been clogged up with hair and soap, and keep it covered. These small changes will keep your bathroom more hygienic. 
Don't Allow Water To Stand
Pests like mosquitos breed in stagnant water. Clean the area around the outside of your house, and make sure you have any drains outside your home cleaned, as dirty water can cause mosquito-borne diseases, such as dengue and malaria. Keep the buckets in your bathroom dry when they are not in use. Keep your kitchen utensils dry as well. 
If you have an air conditioner that eliminates water, don't leave a vessel under it to collect the water. Instead, look for an alternative like a pipe to carry the water away as soon as it gathers. If you have to use a vessel, empty it and clean it every day. Make sure there is no stagnant water anywhere in or near your home. 
Don't Keep Fruits And Vegetables Out For Long
Fruits and vegetables, when they become overripe, can attract flies and other insects. Avoid keeping cut and ripe fruits anywhere other than the fridge for too long. Some pests, such as fruit flies, are harmless, but they're still annoying to deal with. Rotting fruit can also attract bigger pests, that can be harmful, such as house flies, ants, and cockroaches. These are unpleasant to deal with and hard to get rid of. 
Dispose Of Garbage Regularly
You might wonder how best to clean your kitchen after you have used a pest control service, but it's fairly simple and garbage disposal is very important. Garbage should ideally be disposed of every single day. Any garbage that has been allowed to accumulate can lead to rats, rodents, and cockroaches. This will only get worse if you find rotten food all over the house. This can spread diseases, especially if you have small children or pets.