Moving into a new home is an exciting time for many people. It's the first step of creating your own space and living on your own or starting a new chapter with someone else. However, whether you're moving in by yourself or with another person, some things need to be done right after you move in. This blog post will help guide you through these steps so that you can start enjoying your new place!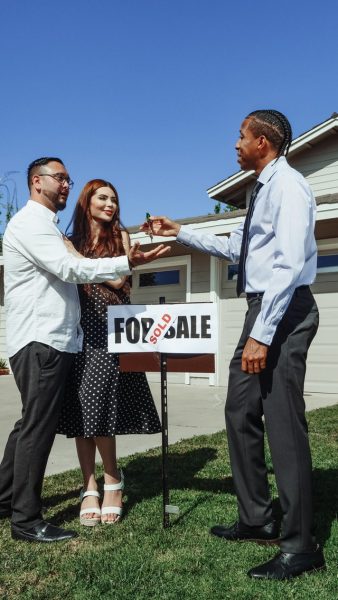 #1 Have your roof checked
The roof is one of the essential parts of your home. It protects you and everyone else in your household from hazardous weather conditions like rain, wind, snow, etc., but it also helps protect your belongings inside of your house by keeping them dry! Having a professional check out the condition of both interior and exterior components on top of making sure that everything looks fine can ensure that no damage has occurred while you were away (or even during the moving process). 
Roofs need to be checked regularly for maintenance purposes or general repairs. Most new homes will come with some warranty time period when they are brand new, so keep an eye out for this information too. If there was any kind of major weather event within a certain period before you moved in, it may be a good idea to check with your insurance company for more information. If the roof is leaking or there's any kind of other damage, and the previous owner/renters haven't fixed it, this can cause issues in your basement!
Water coming through the ceiling could also lead to structural problems, so having these checked out will ensure that everything is safe and sound. Protecting yourself financially from damages such as leaks or high utility bills should also be taken into consideration when moving into a new home.
#2 Have your plumbing inspected
You don't want to discover that your plumbing was never installed correctly or has some kind of major issue after the warranty time is up. This can potentially lead to drainage problems, mold, and mildew issues in some regions of the house (especially if it's an older home), as well as high utility bills too! Having a professional handyman company come out on an annual basis is always recommended by many different companies, and you'll be rest assured knowing your pipes are all in optimal condition. If there are any signs of leaks, then make sure those get fixed right away because they could cause serious damage over time, such as rot, rust, etc.
#3 Have a pest inspection done
Most cities and townships will require this inspection before you move into a new home, but if it's not required or you're unsure, then double-check with your landlord. Not only does having an annual pest control visit help keep the outdoors away from indoors (and vice versa), but it also protects all of your family members! 
If there are any signs of pests such as ants, roaches, mice/rats, then make sure that they get taken care of ASAP because these can potentially carry diseases and bacteria which could be harmful to humans. Make sure to take photographs while everything is still fresh in your memory so that you have proof just in case something goes wrong afterward, too. This way, nothing gets lost over time, and everyone is safe and sound!
#4 Connect your utilities
If you're moving into a new home where everything is already set up for you, then congratulations, but make sure to still double-check with your landlord or the previous tenants! As long as you don't damage anything, it should be okay, and since they are connected anyway, there's no need to worry about paying extra. You definitely want to avoid any kind of surprise charges that could potentially come along after the fact, too, because nobody likes an unexpected expense, especially when people are trying their very best just to relocate successfully.
#5 Have the garden cleaned
If you've already hired a gardener or landscaper (or plan on doing it yourself), then great, but if not and the previous tenants didn't clean it either, then make sure to get that done ASAP. Not only will this help bring back your property value when selling the house later on down the line too, but it also looks much better aesthetically! Make sure all of those weeds are pulled out once and for all so no one trips over them accidentally either – weeds can also damage other plants that you actually want in your garden. Also, keep any bushes and shrubs trimmed too to give your garden a lovely manicured look and feel.
#6 Check the home's insulation
Nobody wants to be stuck paying for high energy bills every month because it's too hot or cold throughout the entire year. Not only is insulation excellent in terms of keeping your family safe from any kind of natural disaster that could occur, but it also keeps everyone warm during those chilly winter months and cool when summertime hits as well! If you're able to find a home with an excellent rating on their insulation, then take advantage because this will definitely help save money over time, especially if you plan on staying there long term.
Ensure to check all windows, doors, ceiling fans, etc., just in case anything needs fixing; otherwise, they won't work properly, which can cause issues within itself. It doesn't hurt to check. If possible, also make sure to check the insulation in an outbuilding or garage area because this could save you money over time if it's not sufficient for your liking.
By utilizing the above tips, your home will be ready to enjoy in no time! After all, moving is as stressful as it is exciting, and you don't want anything going wrong right after relocating to your new house – get these maintenance projects out of the way so you can relax and start making some memories in your new home!