The alcoholic beverage industry is a growing and rapidly expanding business, and the number of alcohol-related deaths continues to increase. This is causing courts to place more responsibility on licensed establishments' owners, managers, and staff to provide responsible beverage service to their patrons.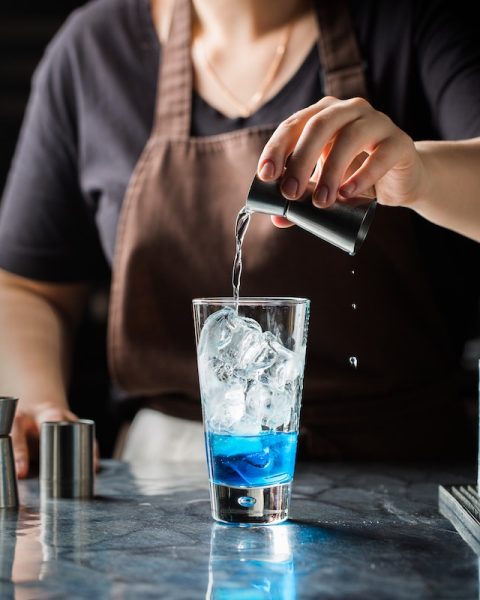 Responsible Beverage Service Training is a state requirement that was enacted to help reduce the risks of alcohol-related harm in California. This training helps ensure that anyone who serves alcohol understands the dangers of serving minors and intoxicated patrons.
Insurance companies also recognize it as a risk management step. Restaurants and bars that fail to comply with this law could face serious fines.
To ensure this happens, businesses should implement the three basic methods for mitigating risk: training, review and improvement procedures, and monitoring. This article will discuss the benefits of Responsible Beverage Service (RBS) training and how it can help your business reduce risks to your patrons, employees, and your community.
What is the RBS Certification?
The RBS Certification is a document issued by the California Department of Alcoholic Beverage Control (ABC) that certifies a person's knowledge and skills to serve alcohol responsibly. It's a requirement for any on-premise server, waiter, bartender, or manager who interacts with customers in any capacity concerning alcoholic beverages.
Beginning July 2022, all establishments with an ABC license to serve alcoholic drinks on-site will need to have their staff trained and certified in RBS within sixty days of their initial employment. This includes restaurants, bars, fast-casual dining, tasting rooms (including off-sale locations), hotels, and stadiums.
The training includes topics such as the social impact of alcohol, the effects of underage drinking on customers and the community, state laws and regulations related to driving under the influence, intervention techniques to prevent underage drinking, and management policies that promote responsible beverage service. The course also covers how to conduct compliance checks.
Who Is Required To Have an RBS Certification?
In many states, employees who work in bars and restaurants are required to have an RBS Certification. This is for customers' safety, preventing underage drinking, and keeping track of inventory.
California recently introduced a new law that requires all on-premises alcohol servers and managers to have a valid RBS Certification as of July 1, 2022. This is an important change to ensure that everyone who serves alcohol is well-versed in how to operate it responsibly and mitigate any potential problems from happening.
What Does RBS Training Cover?
Responsible Beverage Service Training ("RBS") is an alcohol sales and service training program for alcohol servers and managers. It was established by Assembly Bill 1221 (2017) to reduce harm related to underage drinking and the overuse of alcohol in California communities.
The training covers important aspects of serving alcohol responsibly, including policies for alcohol service and management, customer safety and behavior, underage patrons, and the use of alcohol.
Beginning July 1, 2022, anyone who checks IDs takes orders for alcohol or pours alcohol, and their managers will be required to take RBS training. This ABC-approved training must be completed within 60 days of employment.
How to Get the RBS Certificate
If you work at a business that serves alcohol, you may be required to get the RBS certificate. This results from a new law, Assembly Bill 1221, that went into effect on July 1, 2022.
The RBS training requirements were created to ensure that anyone who operates or sells alcoholic beverages understands the risks associated with underage drinking and overconsumption. It can also help people handle situations that arise and protect their employers from liability.
Under AB 1221, any ABC licensee that has on-premises sales of alcohol must have all alcohol servers and managers trained and certified in RBS within 60 days of their date of employment. This includes restaurants, bars, fast-casual dining, tasting rooms (including off-sale locations), hotels, and stadiums.
How to Know if a Person is RBS Certified
Starting July 1, 2022, all alcohol servers and managers in restaurants, bars, taverns, nightclubs, wineries, breweries, hotels, bed and breakfast inns, golf clubs, yacht clubs, veterans' clubs, health clubs, theaters, event centers, resorts, casinos, stadiums, airport lounges, and special events must be RBS certified. The state will issue a digital certificate the licensee can verify online at the ABC server certification verification site.
Suppose you have a licensee in the state of California. In that case, you can check their certification by logging into their server account on the ABC RBS Portal website and completing an exam. https://www.gettips.com is an authorized provider of the RBS training course and will provide you with all the support you need to pass the state test!