This post has been sponsored by Comfort Keepers®. The story you will read below is true and it is my own. 
I've heard it said that we learn the most important things in our life by Kindergarten. I'm not sure if that's true or not, but I do know that I find myself going back to so many things in my childhood as reminders for my older years.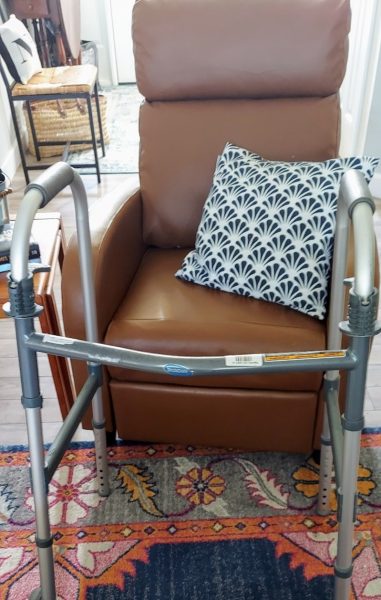 Be Prepared
Yes, I was a Girl Scout (and a Brownie, so maybe I did learn this in Kindergarten) and to this day I remember both the Girl Scout Promise and their motto. Be Prepared, has not only guided me through my younger days, but I find as I age and worry about what I'll need when I can no longer do it all myself that being prepared is the BEST way to ease into my senior days.
That's why I've been looking into care NOW for when I need it later
I'm not a fortune teller, so I don't know when something is going to happen that may put me in a position to need help. That's why I've been researching and keeping a notebook of people, services, and places that I might need when faced with a health (or other) issue. Along the way, I found a wonderful service called Comfort Keepers that offers in-home care with customized services to meet the needs of your loved one. From making sure that they take their medication, taking them to doctor's appointments, helping them to the bathroom, or giving them a bath, they are there.
Comfort Keepers does JUST what their name says. They help bring comfort to those that they help with dignity and joy all from the comfort of home.
They offer personal care
Their caregivers help with personal care needs ranging from stand-by assistance to full care depending on your needs
Bathing, grooming, and overall appearance
Mobility assistance – getting up to use a walker or into a wheelchair
Help to get in and out of bed
Incontinence care, toileting needs, and safety in the bathroom
Help to prepare and serving meals, and support for special diets for those who live alone
Care for those with memory issues or cognitive impairments
Medication reminders and management
They help with updates for your doctors like prescribed nutrition &/or exercise, any change in condition, and helping to assess the risk of falling
For those who live alone, they offer companionship care services
They can be there for conversation, to read a book, and to keep them from feeling alone
Prepare meals, do laundry, and light housekeeping
They can do (or take them) grocery shopping and other errands
Bring them to appointments and events
Remind them of basic daily living activities like grooming and more
Offer 24-hour services (so that no one has to hear that THUMP in the night like my friend did)
And respite care
Short-term relief for primary caregiver responsibilities
Available in-home or in hospice care, medical facility, or assisted living center
Referrals to medical professionals, support groups and resources
They also provide other core senior care services, including 24-hour care (around the clock), and specialized care for seniors with Alzheimer's and dementia.
Or just a needed break for family caregivers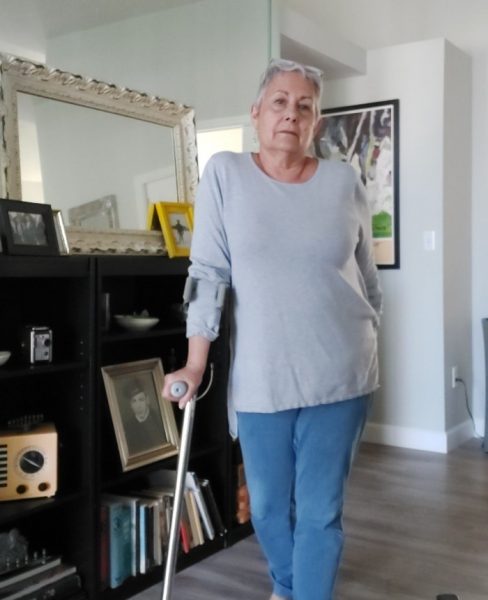 When it happens to YOU, you realize
A Frappucino and a flight of stairs. I never learned to walk and chew gum at the same time, and as I attempted to run down the stairs to the "T" in Boston, I heard the pop. Yes, I've been there PERSONALLY. I spent seven years with mobility issues after attempting to do the impossible…drink a frozen coffee drink while walking down a flight of stairs. Unfortunately, the POP was a lot more serious than I had imagined, and I walked with forearm crutches and wore braces on my legs for a good many years. There was no lifting pans out of the oven. No driving myself to appointments (it was my right knee), and no help. My husband traveled for a living, so I called cabs to get to the doctor and physical therapy and tried my best to do everything on my own. I knew that I would eventually get better, but at the time I was home alone trying to make Thanksgiving dinner on crutches while wearing a leg brace. At 40 years old, it wasn't easy. If it happened again, some 20+ years later, I don't think that I could manage without extra help.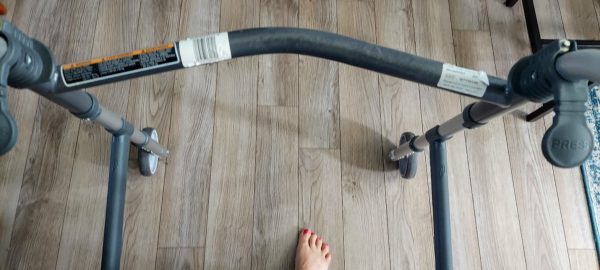 Thankfully, I don't have to worry about that.
My mother had been diagnosed with breast cancer the week before our wedding in May of 1980. There were five years of chemo, five years going back and forth the oncologist, five years of a Macrobiotic chef in the house and it was coming to an end. She had made the decision to spend her last days at home, to pass in the house surrounded by all that she loved. We moved across the street to help my dad out, but she needed more than just us. Oh, how I wish that Comfort Keepers was around back then to help her with her comfort level, and to cook her special meals (my dad couldn't cook anything besides scrambled eggs and fudge). We helped the best that we could, but we had a new baby and jobs, so, so much of it rested on my dad's shoulders.
Fast forward to NOW and I see my best friend going through the same thing that I did. Her in-laws moved into their home so that she could help them after her father-in-law was diagnosed with fast-moving cancer. We try our hardest to do everything that we can for our families. But we can't always be there for them 24/7 when they need us. That thump she heard in the middle of the night when he fell trying to get to the bathroom while she lay in bed, the trip trying to get to his walker, the feeling in the pit of her stomach knowing that just a quick trip to the grocery store could mean disaster at home.
She calls me worried. She and her husband are the ones who took on the responsibility of caring. Family members come and go to help, but there's no one at one o'clock in the morning to help. I suggested that she needed to call someone for help, someone like Comfort Keepers. With 700+ offices worldwide, there would be someone that she could hire to help in the middle of the night, to help when she had to go get groceries and to help when she needs some time for herself (because if there's one thing I've learned, it's that if you don't take care of yourself, you are no good to anyone else).
I am 67 and my husband is turning 69 this year
I am already preparing for a time when we'll need help. I know that I would rather spend my older days at home versus in a nursing home if I can, but I also know that my husband couldn't be there around the clock to take care of me. Plus, honestly, he wouldn't know-how. And if it were the other way around and I had to care for him, my back pain would keep me from doing certain things for him, like lifting and assisting him in getting up. I'm relieved to know that no matter what type of care we might need, that when I need that Comfort Keepers is there to help seniors like the opportunity to live happy, fulfilling independent lives and treats each client with dignity, respect, compassion, and care they deserve – as though they are caring for a member of their own family.
At my age and beyond, we need to live our lives with dignity and joy, and a sense of independence. That's why the Comfort Keepers difference is their Interactive Caregiving® program on which all of their caregivers are trained. It is a holistic and active approach to care that focuses on the mind and body, as well as the spiritual and emotional aspects of a client.
If someone you love needs help
Check-in on them and ask them how they feel, and check out tips and helpful guides, including services at ComfortKeepers.com