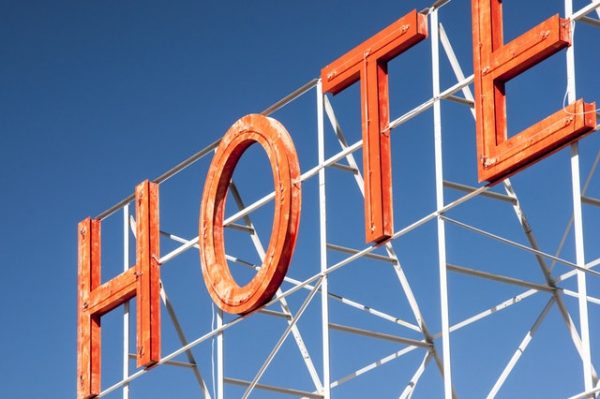 Tired of the same old vacation year after year? Staying at the same old roadside hotel might be convenient, but is it FUN? Why not consider your hotel as part of the actual ADVENTURE? If you're looking for a unique accommodation option you won't soon forget, a themed hotel might just fit the bill for this years getaway? Keep reading, for a few locations situated throughout the U.S.A. You might even be a bit little amazed!
Dog Bark Park Inn is a bed-and-breakfast located in Cottonwood, Idaho. There's no reason to stay in an ordinary hotel, when you can stay in the world's biggest beagle!
Decorated with none other than dog-related décor, you'll enjoy the nostalgic atmosphere the inn provides. Let's just say, if you're in the mood for board games, you're in luck! There's also a gift shop filled with art created by owners Dennis and Francis Conklin. And, as you might guess, this hotel is dog friendly! I'm thinking that Clem might just LOVE this choice.
Portland, Oregon is home to McMenamins Kennedy School, a converted 1915 elementary school turned hotel. How cool is that?
All of the guest rooms retain a scholastic look. Some feature chalkboards and classroom phones, others feature old books and paintings. The hallways are just as scholarly. There's even a brewery in-house and a movie theater in the auditorium. Movie, anyone?
Featherbed Railroad Caboose Bed and Breakfast
Are you planning to visit Northern California's wine country? If so, you have the opportunity to stay in a vintage railroad caboose. With one of nine appropriately-decorated cars to choose from, this accommodation choice takes you back to old-time railroading days… complete with a super-comfortable featherbed!
When you book a stay at The Shady Dell Trailer Court (in Bisbee Arizona) you're magically transported back to the 1950s.
Whether you choose the 1947 Tiki bus or one of nine other accommodation options, you'll love all of the themed decor of the day. There's vintage TVs (with black and white movies), percolators, leopard carpet, outside grills to cook on and a whole lot more!
This is just four (of many) themed hotels around the U.S.A. Honestly, there really is something for everyone. So, what are you waiting for? Get packing!