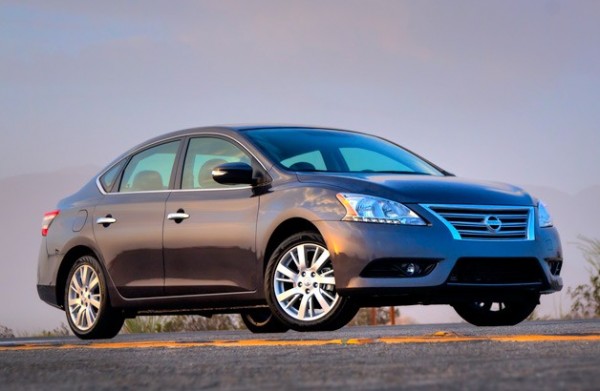 Cast:
Storyline:
Two bloggers who know each other by reputation meet for the first time IN REAL LIFE. Sitting across a long crowded table they both check their twitter feed to find THIS: @JodiGrundig @zipporahs have you met @dcampagna yet? Both women hail from Rhode Island (although one has moved to Florida). They find themselves becoming FAST friends, in more ways than you can imagine. When they BOTH hop into the 2013 Sentra and RACE through the streets of San Francisco, they know that THIS will be one of many great drives.
In the back seat they've got an unsuspecting PR rep, Sarah Redman who's being held HOSTAGE on this wild drive up and down hills, through crowded streets going the wrong way, across the Golden Gate Bridge,  and blocking intersections. Horns violently beeping at them, the 3 women break away from their normal life and let the 2013 Sentra take them on the ride of their life.

Plot Keywords:
Fun, affordable luxury, great pickup, friendship, smooth ride, sexy, no road noise,  aerodynamic, technology
Taglines:
Wait, this is a Sentra?
Details:
30/39 mpg
dual temperature controls
trunk space for that WILD shopping spree (with room for your FRIEND'S wild shopping spree)
easy fill tire alert
USB
Voice activated navigation
CVT transmission
Lots of head and leg room, yet "tight" enough for a 5 footer (like Zippy)
Leather seating with woodtone trim
INNOVATIVE
 Box Office (starting at)
2013 Sentra S – $15,990
2013 Sentra FE S – $17,660
2013 Sentra SV – $17,970
2013 Sentra FE + SV – $18,370
2013 Sentra SR – $18,870
2013 Sentra SL – $19,760
Company Credits: Nissan USA
Technical Specs: 1.8-liter inline-4 making 130 horsepower and 128 pound feet of torque
Runtime: We drove it for about 2 1/2 hours – SWEET
Sound Mix:  Our test car had an AMAZING Bose premium audio system with eight speakers
Color: Available in Metallic blue, Brilliant silver, Magnetic Gray, Amethyst Gray, Super black, Red brick, Aspen white & Graphite blue
Did You Know?
Trivia: It's available NOW at your Nissan Dealer.
Sound Tracks: Get outta my dreams, get into my Car – Billy Ocean
With deep apologizes to IMDB ~ I had the opportunity to drive this hot little car along with "Louise"/Diane Campagna from San Francisco to Napa Valley as a guest of Nissan USA. It's a FABULOUS little car, but I would't expect anything less from Nissan. All opinions are strictly my own.