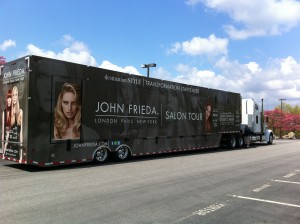 Since we've been talking hair lately on Champagne Living, I figured that I'd let you in on a FUN tour that's heading to major cities across the US. Celebrated stylist and John Frieda® International Creative Consultant Harry Josh along with the John Frieda® expert team from the Serge Normant at John Frieda Salons in NY and LA will offering FREE 15-minute consultations and styling lessons to address every hair issue with targeted John Frieda® solutions.
Everyone who attends will be able to
Check into the tour on FourSquare for the chance to win a full-sized John Frieda product
Meet with a top John Frieda® stylist, who will consult with her about specific hair issues and educate her on how a John Frieda® regimen can help her overcome obstacles to style
Receive a "hair prescription" from her stylist
Visit interactive color tables and use John Frieda's iPad color advisor tool to find her perfect shade of Precision Foam Colour, the breakthrough new at-home hair colour delivering salon-caliber precision and shades, from John Frieda
Get her photo taken in front of the step-and-repeat outside to capture the transformation and share her new look with friends on Facebook
They'll be highlight product like ~
Full Repair: a completely new line designed to address the needs of the style-obsessed woman, protecting and repairing hair exposed to the number one problem in styling, heat damage
Frizz-Ease 3-Day Straight: a coveted salon process—semi-permanent straightening—reborn as an at-home treatment, combining keratin and a patented blend of polymers
Sheer Blonde Go Blonder Controlled Lightening Spray: the holy grail of blonde treatments—gentle, gradual, controlled lightening without brassiness
Luxurious Volume Anytime Volume Refresher: a stylist secret used behind the scenes for years to give flat hair a lift, captured in an easy-to-use spray dry shampoo
Tour Schedule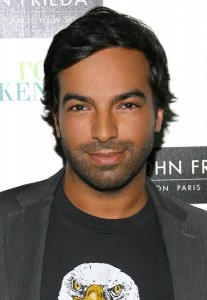 New York – May 13-14
Philadelphia – May 20-21
Miami – May 26-27
Bentonville, AR – June 4
Dallas – June 10-11
Phoenix – June 17-18
Los Angeles – June 24-25
Seattle – June 29-30
Chicago – July 9-10
Minneapolis – July 15-16
Atlanta – July 22-23
For more details go to the John Frieda website and Facebook Page.