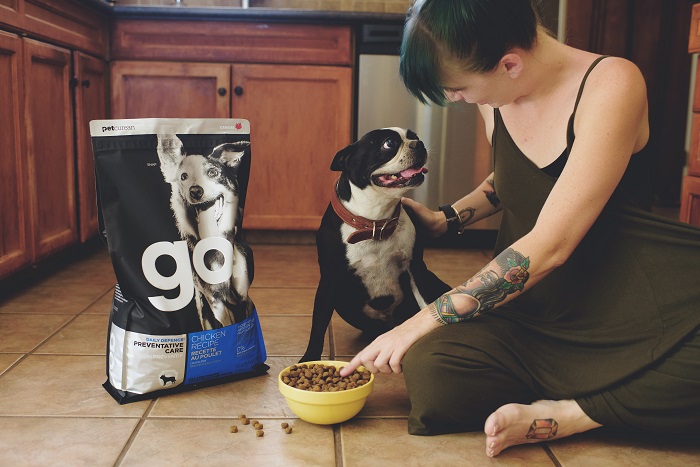 One of the many things that I love about working with Petcurean is that they are a company with a heart. Yes, Clem has always flourished on their food, and I know that it's the best that I can feed him. But, underneath it all, I've always admired them for the wonderful things that they do for dogs in need.
Uplift the Underdogs
This month Petcurean is launching a contest that's not only fun, but also raises awareness and is helping the "underdogs." These are the harder to adopt fur-babies that may get passed on because of their age, health or appearance. When Mr. S and I were a rescue home for Old English Sheepdog's it would break my heart when a 14 year old would come through. Katie was one such dog. She was 16 with health issues and had to be given up because the family was moving. She was the sweetest thing you'd ever want to meet, but at 16 she was difficult to adopt. Thankfully, we found someone with an open heart to take her for a companion for her other elderly dog.
This month, Petcurean is launching a really fun contest with the goal of increasing adoption of these "underdogs" – dogs who are traditionally less likely to get adopted due to age, appearance, or other issues. By inspiring people to see beyond these so-called imperfections and focus on the amazing heart and spirit of the dogs, the contest will help underdogs find the loving homesthey deserve.
While the contest is only open to shelters in Seattle, Oregon, Vancouver and Toronto, I hope that this inspires you to visit a shelter near you and consider adopting one of these loving animals.
Why Seattle and Oregon?
In 2017, nearly 13,000 dogs were rescued by the Seattle Humane Society and Oregon Humane Society alone. When you factor in dogs rescued by other local rescue groups and shelters, this already impressive number climbs much higher. While some dogs get adopted very quickly, others have a much harder time finding their forever home.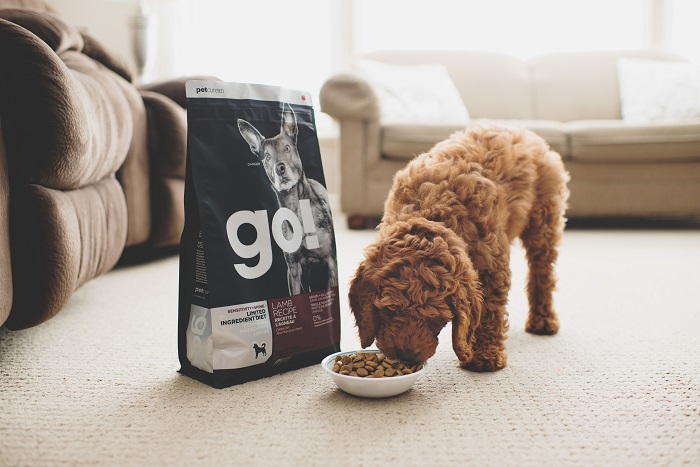 How can rescue organizations get involved?
The Uplift the Underdogs contest intends to shine a light on dogs that were rescued but haven't been adopted and still need loving homes. Rescue organizations are encouraged to submit details about their most deserving dogs for the chance to win a lifetime supply of Petcurean's GO! Solutions® food for the winning dog and a 500lb donation of pet food to the shelter or rescue group.
"We believe all dogs are deserving of forever homes. Whether they're older, have dietary issues, aren't conventionally cute, or face unique challenges of any sort. We want to encourage people to give these overlooked dogs forever homes," said Christine Mallier, PR & Community Relations Manager at Petcurean. "It's what's inside that counts and these dogs all have so much love to give. At Petcurean, we recognize and celebrate the unique traits that each individual dog has and are committed to helping them live healthy, happy lives full of love."
After completing the online application form, two finalists from each city will move to the next round, along with four finalists from Canada. During this round, consumers will vote for their favorite dog through Petcurean's Facebook and Instagram. The dog that receives the most comments and likes over one week will be awarded the grand prize. The winner will be announced on June 18.
PRIZES
Grand Prize
Lifetime supply of Petcurean's GO! Solutions dog food
Feature in a Petcurean marketing campaign
Promotion on Petcurean's website and social channels
Free make-over grooming service
500lb donation of Petcurean pet food to the winning dog's shelter/rescue group
A Petcurean gift basket filled with supplies, toys and more
All Finalists with receive
1-year supply of Petcurean's GO! Solutions dog food
Free make-over grooming service
500lb donation of Petcurean pet food to the winning dog's shelter
A Petcurean gift basket filled with supplies, toys and more
"Shelter dogs are already underdogs due to a lot of misconceptions about how they wind up there in the first place. And those with "issues" are the underdogs of the underdogs, having a much harder time finding their forever home," continued Mallier. "We hope that all dogs featured in the contest find forever homes, and we encourage all rescue organizations and shelters in the area to participate, as this is a great opportunity to generate more visibility and awareness for these groups who tirelessly advocate for the adoption and welfare of pets day and night."
Treat your dog right with Petcurean GO!
GO! Solutions is available at independent pet specialty retailers nationwide. For more information about GO! or to find out which recipe is best for your pet, visit PetcureanGO!

For more information on Petcurean's Uplift the Underdog contest and to enter, visit petcurean.com/underdog.
Eligibility restrictions apply.
Entry is open now through June 1, 2018.
About Petcurean
Petcurean is a family-owned Canadian company that creates premium-quality pet food recipes; GO! Solutions, NOW FRESH, GATHER and SPIKE treats for dogs and cats (and cats and dogs). GO! provides solutions for your pet's unique dietary needs; NOW FRESH offers dry and wet pet food recipes with 100% fresh meat and fresh omega oils; GATHER is crafted from certified and organic ingredients, sustainably produced; and SPIKE lets you reward your dog with treats made using all-natural ingredients. Petcurean pet foods are sold exclusively through pet specialty retailers in Canada, the United States, and more than 30 countries internationally. At Petcurean, with every decision they make and every recipe they create, they put pets first. Please visit www.petcurean.com to learn more.