The reviewer has been compensated in the form of a Best Buy Gift Card and/or received the product/service at a reduced price or for free.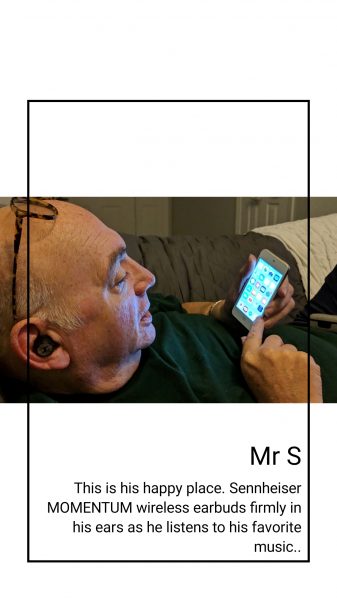 FINALLY, you get to meet him. He is 66 years old, retired, and when he's not playing golf or looking for Corvettes on his iPad, he's listening to music. Sometimes I think he does it just to block out my voice (it's a little annoying talking to someone only to realize that they have wireless earbuds in and never heard a WORD of your 13-minute tirade on your issues with the Internet connection). He is computer illiterate, but somehow knows his way around an iPhone, iPad, and iPod (all full of his favorite tunes), and he has an interesting array of music that ranges from Frank Sinatra though Laura Nyro, Woodstock, and the Soundtrack to Les Mis….90% of it is pre-1975. He's stuck in a time warp.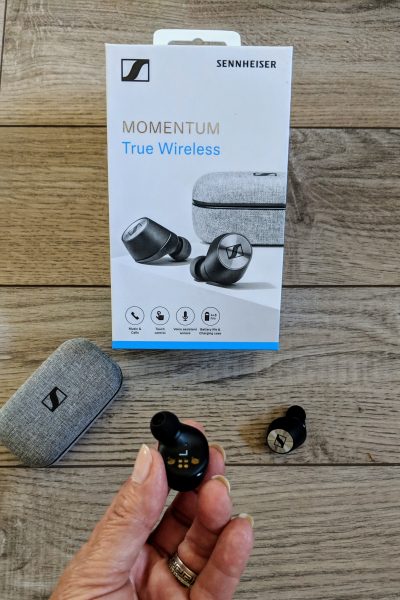 Except when it comes to sound quality
When it comes to the music he loves, Mr. S can be very progressive and PICKY. That's why I asked him to try
Sennheiser's MOMENTUM True Wireless earbuds
. In the past, he hasn't like the quality he got from other wireless buds (one side would be fine, while the other side would jump in and out or be muffled).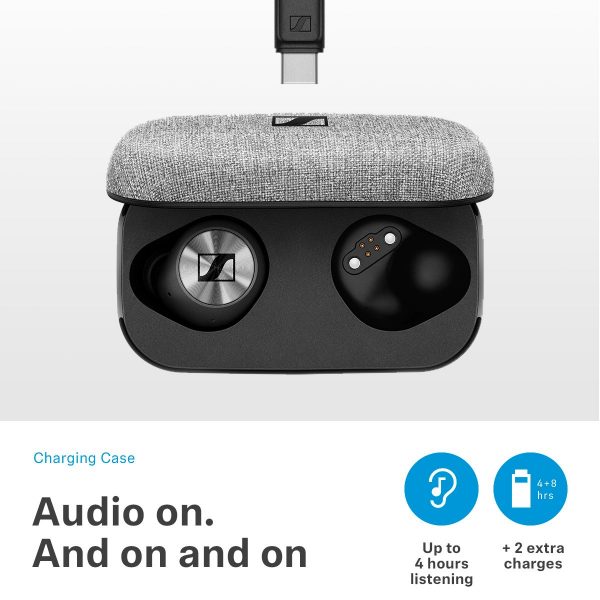 He's like Mikey – He Likes It
I have my way of coaxing him into trying new things, even when he doesn't want to (it's called BRIBERY). He usually tries long enough for me to ask about three questions and hands whatever it is back to me. This time I was asking him to try the new 
Sennheiser MOMENTUM True Wireless earbuds
.  I synced them easily through his Bluetooth on his iPod (something he has NO CLUE how to do. So, if something is dropped I hear "
ZIPPY HELP
").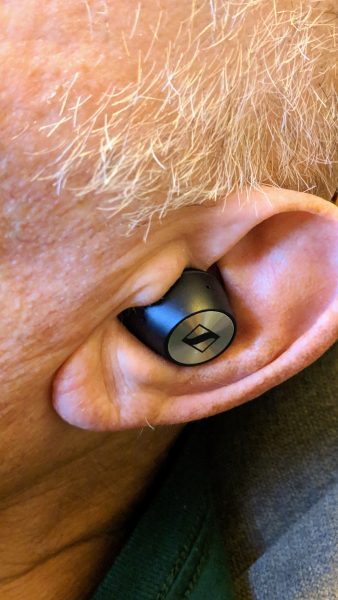 We found the right sized ear tips from the four sizes that come with these, found some music he wanted to listen to and….
I think he wears them 24/7
Seriously, from the moment he put them in his ears it seems like he lives in them (with the exception of charging or watching TV). They are beautifully crafted, extremely comfortable and the audio quality is better than anything he's used (and he has what he thought were some of the best on the market).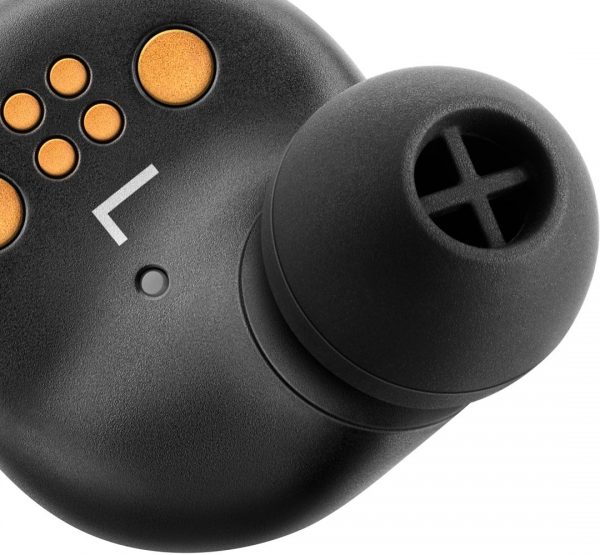 The listening clarity is like 'being there' thanks to Sennheiser's category-leading wireless sound technology.

The hassle-free connection via Bluetooth 5.0 and low latency for perfect audio and video sync.

They offer fingertip control of calls, music, and voice assistant through touchpads on each earbud with one tap access to Google Assistant or Siri.

With Smart Pause, the music actually pauses the second you take an earbud out. BRILLIANT

Two-Mic Beam technology for High-quality voice pick-up even in noisy conditions. He claims he can't hear me when I ask him to do something.

They have a slim, lightweight design with ear tips in 4 sizes for all-day comfort.

The internal equalizer on the mobile app lets you personalize your audio.

You get up to 4 hours of listening per charge with 2 additional charges from the case.

You still stay aware of your surrounding sounds with Transparent Hearing (so…he CAN hear me? Hmmm)
The durable splash resistant (IPX 4) materials go as hard as you do.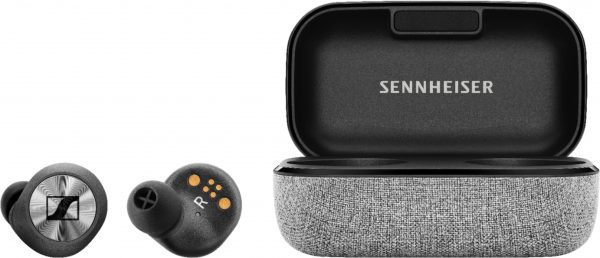 Sennheiser's flagship MOMENTUM range of headphones continues to break new ground through an outstanding fusion of advanced technology, uncompromised sound performance, and the highest quality materials. Now, we have brought the peerless MOMENTUM ethos to a breakthrough new product – the

MOMENTUM True Wireless.

The premium Bluetooth earbuds set new standards for audio quality, comfort, and craftsmanship.