At 64 I find that I both get frustrated as well as exhilarated by technology. As I see friends in my own age group struggling to learn to use their smartphones, I'm looking for the newest ways for all of my tech toys to communicate with each other. Last week I switched from an iPhone to a Google Pixel 2 XL and added a Google Home Mini to the living room. Even Mr. S, who avoids technology as much as possible feels comfortable voicing his commands to Google Assistant, so learning that the new Google Pixelbook offers it built in as well got me ALL excited, since I'd be able to get more done…FASTER AND SMARTER.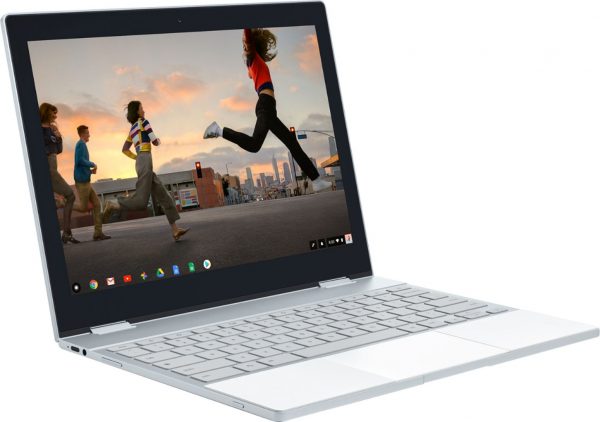 Meet Pixelbook
I had a first generation Chromebook that was my travel companion for MANY years. Pixelbook is a new high performance model that comes with the Pixelbook Pen a smart, responsive stylus that is specifically designed to enhance the way you work and play. Plus, it's the first laptop with the Google Assistant built in (if like me you have a Google Home or Pixel phone you know how helpful this is). From its ultra-thin design to its collection of apps, Pixelbook is beautifully versatile and effortlessly adapts to your lifestyle. And because it's powered by Chrome OS, you'll always have the latest
security and software features. I've always been a Chrome OS user, so for me there is NO learning curve. I've TOTALLY got this.
Google Assistant
Haven't used Google Assistant yet? You're in for a real treat, as you can easily access it by simply saying "OK GOOGLE" verbally or by accessing it with the special Google Assistant key located on the keyboard. You can even access it with Pixelbook Pen : simply press and hold the button, then tap the pen on Pixelbook's screen to get help from your Assistant.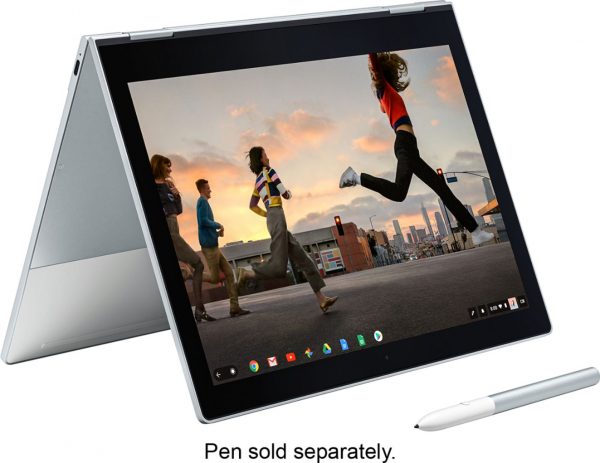 Slim, beautiful, and versatile
I love a laptop that I can travel with. At 10.3 mm, Pixelbook is Google's thinnest laptop ever, with a lightweight aluminum construction that enhances portability it can slip into your oversized handbag! The 360° touchscreen and versatile 4-in-1 design will seamlessly adjust to whatever you're doing, too. You can sketch or edit photos, stay productive with GSuite apps that Drive automatically backs up to your device, and enjoy on-or-offline access to movies and TV shows with apps like Google Play Movies and YouTube Red. Being able to work on a plane, while I'm in a waiting room, in a coffee shop, or at home makes this device a GO TO for everything you need in a laptop.
Never worry because
Chrome OS has the latest security and features with software that automatically updates in the background (so you never have to worry about forgeting to do those important updates). Pixelbook's ready to go when you are, too: it starts up in under ten seconds, stays fast, and has a fast-charging, all-day battery that gives you up to ten hours of worktime from just ONE CHARGE.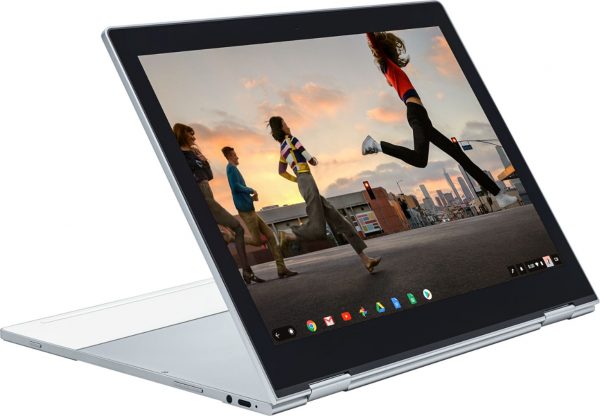 Apps, apps and more apps
I can't work without Google Drive. It's where I write my blog posts, make my forms, check my mail and so much more. Now you can do more of what you love with apps including Google Drive, Docs, Sheets, Slides, Gmail, Photos and more, plus you can always download your favorites from YouTube Red and Google Play Movies to enjoy even without Wi-Fi.
For me the new Pixelbook from Best Buy is a no brainer. It's really an ideal device for just about everything I need in a laptop.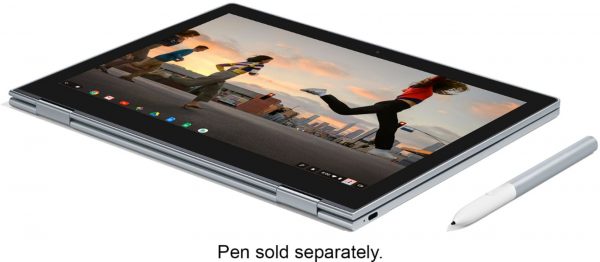 If you'd like to save $100 on a Pixelbook, head to Best Buy from 3/25 – 4/7 (it's on sale) or buy online: Pexelbook at Best Buy