The items in this post were sent to us by the brand. We do not charge them for consideration or placement as we prefer to retain the right to not place an item that we don't truly love.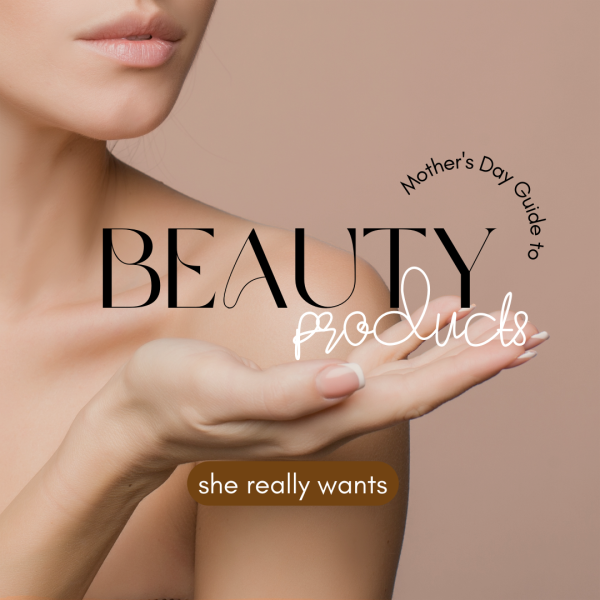 Have you ever noticed how mom will spend on something really special for you, like those sneakers you've been eyeing, but when it comes to buying herself an upscale candle or luxurious skincare products she doesn't treat herself? Mother's Day is a great time to gift her those beauty and skincare products that she really wants but doesn't treat herself to. Before I was a mom I thought it odd that I might want to give my mom a gift of something that she could buy for herself (but doesn't). Now that I'm older, I understand. The kids always came first.
It's time to show Mom that she's the most beautiful woman in your life. Here are a few OTHER reasons to give her the gift of beauty and more…
It's a thoughtful gift that shows you care about her appearance. Moms often put their own needs last, so a gift that shows you appreciate her appearance can be a real treat.
It can help her feel more confident and beautiful. A new beauty product can give your mom a confidence boost, which can be especially helpful after a long day of taking care of the family.
It can be a fun and relaxing experience. Taking the time to light a candle, wrap herself in silk and take care of herself is something she deserves.
Here are a few things that I've found that Mom would love. Why not pick up a few and put them together in a basket this Mother's Day?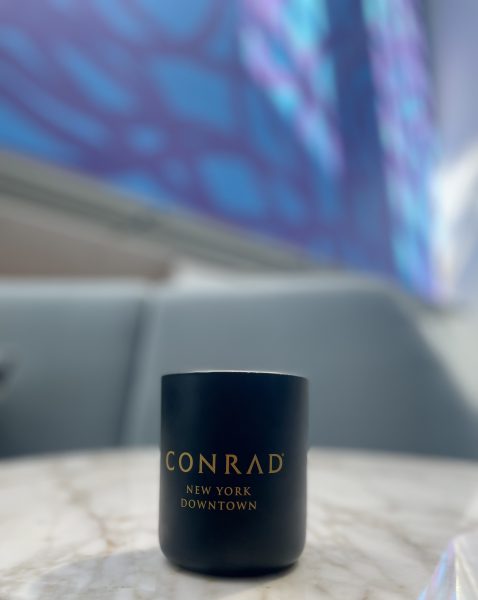 Yes, the Conrad has always been her favorite hotel, and while she might be home with the family this Mother's Day, she can recreate the scent of her favorite getaway with this recently launched partnership with The Candle Garden, a soy candle company based in Atlantic Beach, Florida, to bring a small piece of the hotel home following her visit. The collaboration allows guests and non-guests alike the opportunity to turn their home into a luxury hotel or spa retreat, as the property has turned its signature scent "Inspire" into a lavish candle that can freshen up her home or remind her of her unforgettable stay.
With a burn time of over 40 hours, this 100% natural soy wax candle features an energizing blend of bergamot and white tea that boasts a distinguished combination of violet floralcy, aromatic thyme, and amber.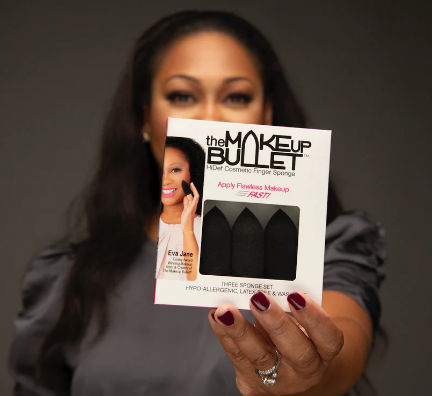 With a WARNING!!! on the back of the package that her other makeup tools will be jealous when she transforms her finger into the perfect user-friendly cosmetics applicator, blender & smudger, the Makeup Bullet by Emmy award-winning makeup artist Eva Jane will make you wonder how you ever got along without it.
Eva
Jane
Bunkley is a celebrity makeup artist, award-winning filmmaker, and entrepreneur with nearly thirty years in the beauty industry. She has earned two Emmy awards, made time to pen a book on her success, and invented this Makeup Bullet®: HiDef Cosmetic Finger Sponge. The sponge fits snugly on her finger for INCREDIBLE control when putting on makeup. It flawlessly blends on EVERY part of her face (yes, even into those areas around the eye and nose that the big sponges always miss). Plus, because it fits over your finger, she'll have the rest of her hand free for holding her foundation, lipstick, or whatever she happens to need.
The Makeup Bullet is the MUST-HAVE tool for her makeup arsenal!
I KNOW is a premium skincare collection for the 50+ platinum group, and if like me, mom has been dealing with aging skin, I KNOW is just what she's been looking for. IKNOW Skincare is a breakthrough skincare collection that addresses all #RealAge beauty concerns. The collection features a selection of serums, cleansers, retinol creams, moisturizers, and treatments.
Created by a 'glamma' 30-year beauty industry veteran and mogul, Germaine Bolds-Leftridge, and inspired by her mother and grandmother, the unique 8-piece collection tackles real age issues such as fine lines and wrinkles, hyperpigmentation, perimenopausal and postmenopausal skin, sunken skin and elasticity, and dullness. The collection features such super ingredients as Organic Kakadu Plum Oil and the collection's ingredients synergistically help to renew, soften and hydrate while increasing blood circulation to the skin.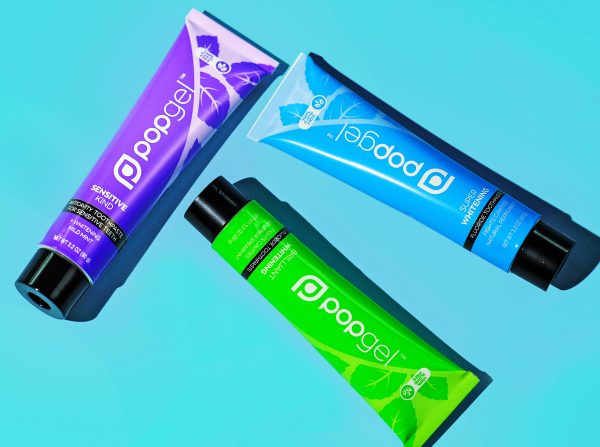 Did you know 1.5 billion or 8 million tons of plastic toothpaste tubes (made of multi-layer plastic that can't be recycled) are dumped every year in our landfills and oceans? It takes them up to 500 years to biodegrade and by 2050, plastic will likely outweigh all fish in the sea. Mom cares about taking care of the planet ALMOST as much as she does about her pearly white teeth.
Enter 
PopGel
, the first 100% plastic-free toothpaste tubes, that are available in three anti-cavity fluoride styles, including cooling Cucumber Spearmint Whitening, Peppermint Super Whitening, and Mild Mint Sensitive Kind. Designed by a dentist and FDA-approved, these whitening toothpaste gels are free of SLS, triclosan, artificial preservatives, parabens, and microplastics.
Don't forget to get Mom a new Poppits toothbrush and dental floss while you're shopping for
PopGel is now available on

Amazon

.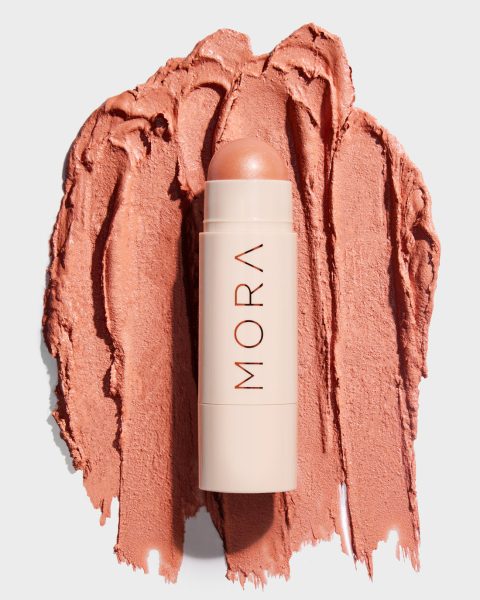 Halal beauty for ALL! The Beach Glass Highlighter is a multitasking stick made to add a special glow wherever she goes in her beauty routine. In honor of Muslim founder's faith, the launch is centered around the holiday lights of Ramadan. This clean, vegan, halal highlighter is a deeply moisturizing product to give mom that luminous glow. With a forgiving finish, this highlighter can be used on cheeks, eyelids, brow bones, the bridge of the nose, the cupid's bow, basically, anywhere she wants to shine!
Made with cocoa seed butter to nourish her skin's elasticity, Sunflower Seed Oil contains antioxidants to prevent premature signs of aging, and Candelilla Wax to hydrate her parched skin and improve skin smoothness. The highlighters are available in Rio and Pink Sands.
She'll shimmer all day long with this formula that's made to revitalize her complexion and her mood.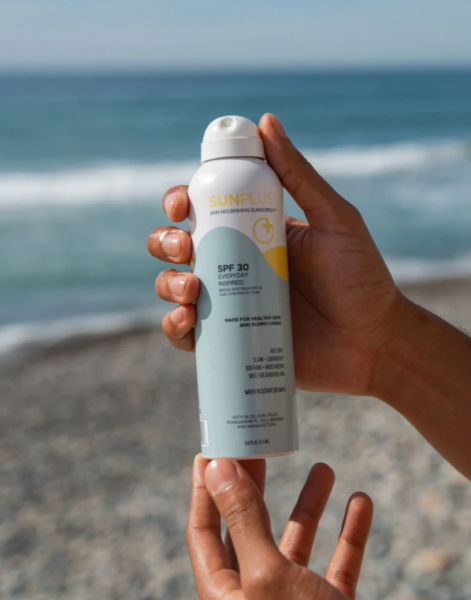 SUNPLUS is the sunscreen that has her covered no matter the activity. It's a luxury lotion of vitamins, rich and multi-level moisturizers, antioxidants, and skin-loving superfoods. The sunscreen line gives protection from the sun's harmful rays while moisturizing, soothing, and guarding skin against pollutants and premature aging.
Mom can enjoy a moisturizing sunscreen that won't sting her eyes and is gentle on sensitive skin, plus water-resistant and sweat-proof. Kind to the skin and the planet, the packaging is vegetable-based and the ingredients are biodegradable and ocean and reef safe. The brand gives back to several organizations that preserve the ocean and natural environments; plus, it donates to a Ukrainian Cause that helps the victims of the current war.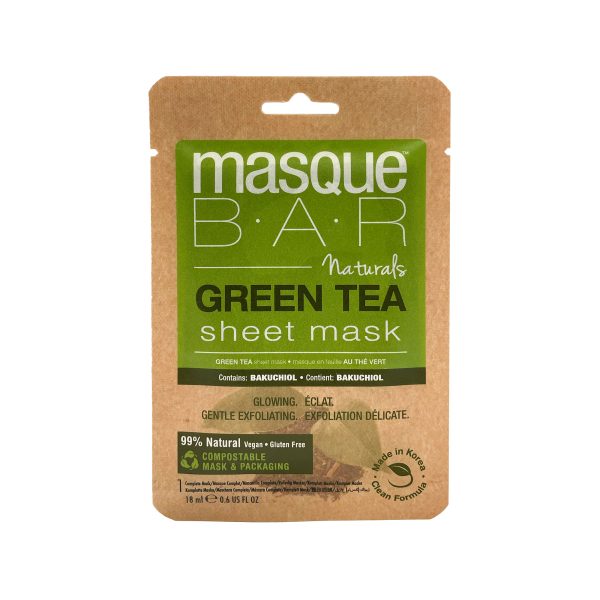 Mom can nourish her skin eco-consciously with the first ever zero-waste compostable version of the fan-favorite Korean facial sheet mask; a plastic-free, guilt-free way to offset her mask sheet. This Masque Bar Naturals Green Tea + Retinol Face Sheet Mask is a great way to spa consciously at home to exfoliate and leave her skin glowing.
Join her for a night of masking and movies this Mother's Day and feel good that you're not harming the environment.
Available online and at Target stores and

Target.com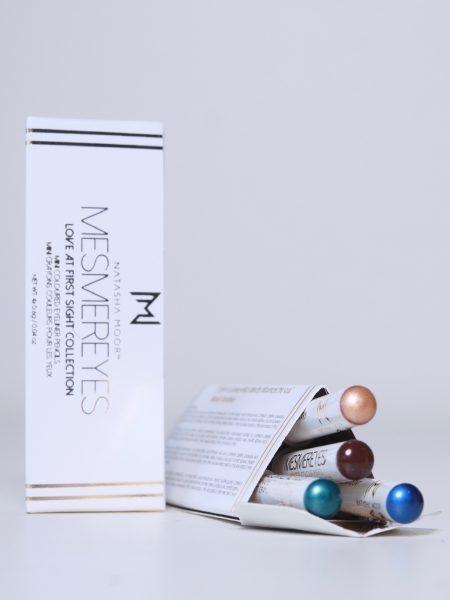 At last, here's a brand-new product gift from Global AAPI Makeup Artist Natasha Moor that's a perfect boxed gift for Mother's Day. If you know me, you know that this is the brand that I wear (love her lipsticks), so I know that your Mom will love them just as much as I do.
Perfect as a gift for mom's self-care, Natasha Moor Cosmetics introduces the Mesmereyes "Love at First Sight" Collection, a box of four mini eyeliners. Shades include:
Confident, a royal blue
Grounded, a chocolate brown
Genuine, a real-world teal
Visionary, a metallic gold
Thoughtfully formulated with vitamin E for the gentlest application possible, each pencil is vegan and cruelty-free with a water-resistant finish. But, don't just stop at these eyeliners, gift mom ALL of the Natasha Moor makeup that she loves.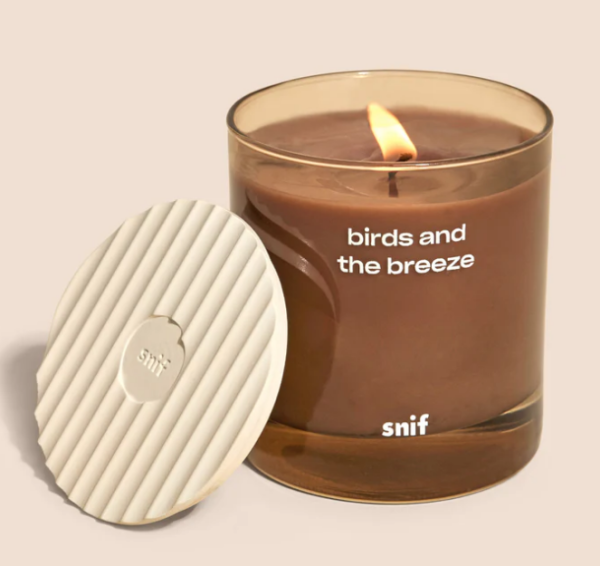 There is something very special about what a simple candle can do for your mom's space. This light and airy scent is perfect for the early bird (and honestly, even the casually late bird.) Filled with the scent of mimosa petals, jasmine, galbanum, and cedarwood the fragrance comes together to keep mom grounded while also elevating her space. This candle makes the next brunch she hosts feel like a day trip to the Hamptons.
Step it up by creating your own curated Snif Bundle Kit. Start by selecting your bundle type and then choose the fragrances or candles you want. And yes, you can choose multiples of your favorite scent. Available as a 10 ml mini fragrance bundle, a 30 ml fragrance bundle, or an 8.5 oz candle bundle!
These candles are designed to burn for 50+ hours, and the price includes free shipping and free returns.
Enjoy shopping for mom at

Snif
Give mom a way to take care of her skin with Kàn Studio's Soft Cashmere Multitasking Face Serum. This serum replaces your mom's toner, essence, exfoliator, and primer by combining highly-concentrated active ingredients with antioxidants found in Traditional Chinese Medicine for an effortless step in your skincare routine. What a great way to not only save her time but also take care of her skin the way she's always wanted to.
The formula contains niacinamide to minimize the appearance of pores, encapsulated azelaic acid to target hyperpigmentation and melasma, and purple yam extract to gently exfoliate to reveal smoother-looking skin. Collagen and ginseng work with bakuchi to not only stimulate collagen production but rebuild skin elasticity and firmness.
Most products only target one concern whereas we take a comprehensive look to reveal healthy glowing skin.
Use code:

ZIPPORAHSANDLER

at

Kàn Studio

for 10% off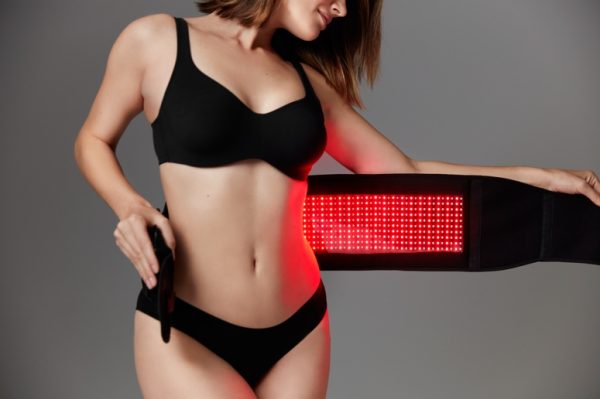 NuShape is the Original WEARABLE Red-Light Therapy. With its best-selling device The Nushape Lipo Wrap, this high-tech company uses the power of Red-Light and Near-Infrared Therapy to deliver coveted solutions like fat loss, muscle toning, cellulite reduction, pain relief, and many more wellness benefits TO THE BODY. Plus, it's the first solution that offers SPOT REDUCTION of fat—just in time for the bathing-suit season!
It's so easy to use: Simply wrap the Nushape Lipo Wrap around your area of choice and relax while warm Red Light enters your body, increasing blood circulation and fat release. Not only is the Nushape Lipo Wrap an incredible way to lose weight at home, but this Red-Light therapy offers many more health benefits usually found only at the spa or in doctors' offices. The NuShape Lipo Wrap can help:
Provide fast and effective lipolysis of the fat cells to encourage weight loss, fat reduction, spot reduction and detoxification when following the recommended protocol.
Reduce the appearance of cellulite when combined with recommended exercise protocols, thanks to the red and near-infrared light, which promotes and enhances blood circulation and the release of fatty acids from fat tissue.
Enhance lymphatic drainage, which increases circulation, reduces edema, and speeds healing.
Improve muscle gain, muscle tone, physical performance, and post-exercise recovery.
Release tight muscles, which can create chronic pain, joint problems, and decreased mobility.
Combined with exercise, it can help you lose more fat/inches than exercise alone.
Increase collagen formation for skin rejuvenation.
Decrease inflammation and relieve pain.
Imagine how much Mom would love to receive this gift of health, wellness, and beauty all rolled into one!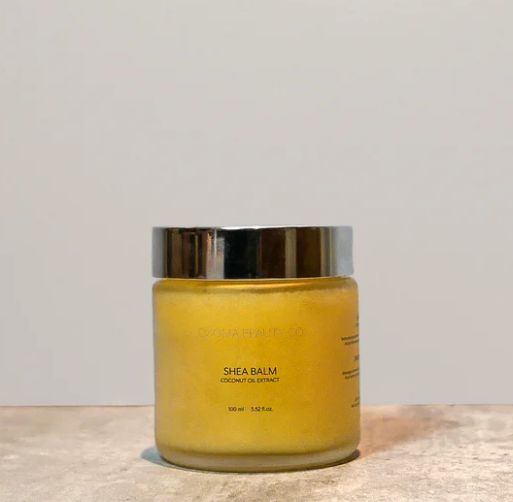 Give mom the gift of soft skin with Oyoma Shea Balm. Each jar contains a luxurious blend of natural shea butter and enriching coconut oil extract, perfect for daily use to nourish, hydrate, and reveal softer, supple skin. The balm is good for most skin types, especially dehydrated skin.
Oyoma Beauty has created this skincare line that allows mom to tailor her skincare to her skin needs, so she doesn't have to worry about mixing and matching products to find the right combination any longer!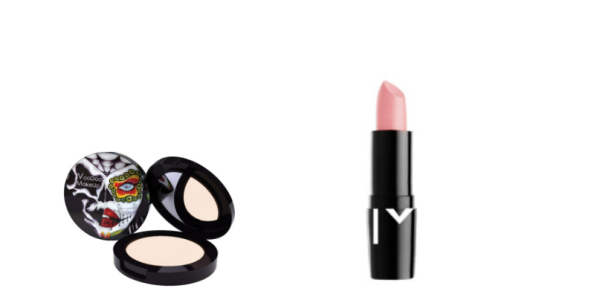 Does mom live in a tropical paradise in her dreams? These picks will take her there with VooDoo Makeup, the celeb makeup artist's secret to looking flawless. Mom will love Voodoo classic Coconut Cocktail Lipstick! Their natural lipstick is richly pigmented, delivering buildable lip coverage that will leave her lips feeling supple and fully hydrated with a single application. She'll enjoy perfectly pouty lips with VooDoo's clean lipstick because coconut oil and cocoa butter are the first two ingredients. Choose from 48 lipstick shades and colors.
Pair it up with natural coconut cream to powder Coconut Cream Foundation which is made with nourishing coconut oil. "There's clean beauty, then there's VOODOO Clean; free of mycotoxins and allergens." Praise her natural beauty! Using this buildable, weightless, natural coconut cream foundation, is made with coconut oil as the first ingredient. Her skin will not only feel soft and hydrated, but it will also leave her enjoying a radiant picturesque finish. 
Founded by Makeup Artist Aimée Carr, VOODOO MAKEUP challenges the conventions of clean beauty with a vegan, cruelty-free selection crafted without mycotoxins, soy, gluten, or major allergens. On a mission to prove that "clean" and "high-performing" can co-exist, the brand continuously pushes all the boundaries of innovation in skincare and beauty, promoting them both as interconnected aspects of health. VOODOO MAKEUP is dedicated to using only the best natural ingredients, creating one of the largest clean beauty color selections featuring rich, buildable pigments perfect for all people, everywhere.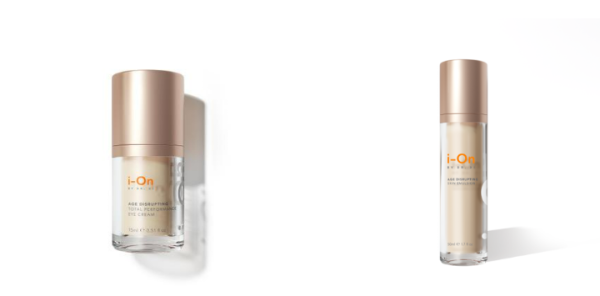 What does mom complain about the most? Those dark circles and wrinkles around her eyes. This nourishing eye cream is clinically proven to visibly reduce the appearance of dark circles and wrinkles, featuring patented, proprietary DII® Technology that removes excess iron from the skin's surface. i-On® Age Disrupting Skin Emulsion is a high-performance, lightweight moisturizer that reduces the appearance of skin aging by eliminating the element most responsible for oxygen-free radicals, leaving skin looking healthier, more supple, and renewed.
Created by Dr. Xi whose ultimate mission is to help achieve skin's healthiest appearance, the full line of age-disrupting skincare is the only cosmetic product clinically proven to remove excess iron from the surface of the skin and reduce the appearance of visible lines and wrinkles, increase the appearance of elasticity, even skin tone, plump skin, and help hydrate more rapidly.
Pick up the eye cream and other age-disrupting products at iOn Skincare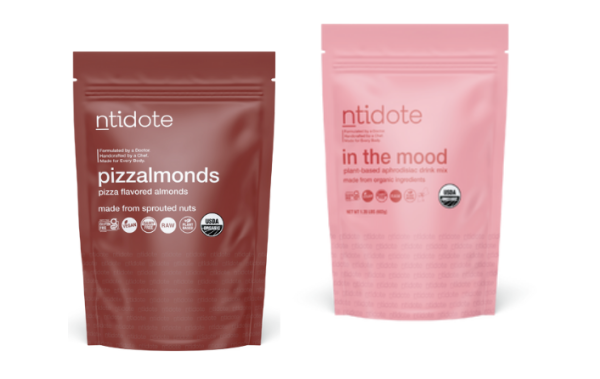 Satisfy her sweet and savory cravings with rich Dark Chocolate Covered Almonds or Cashews; Pizzalmonds seasoned with sun-dried tomatoes, bell pepper, and basil; or gourmet natural Sprouted Valencia Almonds and Salt and Vinegar Sprouted Almonds featuring Himalayan pink salt and raw coconut vinegar. Sprouted nuts help to destroy toxins and increase nutrient absorption. The sprouting process is also known to improve the quality of bioactive compounds and makes food easier to digest. The Salt & Vinegar Trail Mix is a savory mix of sprouted almonds, sprouted cashews, raw pumpkin seeds, soaked & chocolate, and coconut sugar, flavored to perfection by Celebrity Chef Matthew Kenney.
ntidote is a plant-based product line created by internationally-acclaimed Dr. Amir Marashi and world-renowned plant-based cuisine expert Celebrity Chef Matthew Kenney. Inspired by the founders' mutual passion for internal wellness, discover a uniquely flavorful collection of functional vegan snacks, nut butters, and supplement powders engineered to make healthy snacking simple and delicious. Every physician-formulated recipe features organic, unprocessed, and all-raw vegan ingredients combined with some of the world's most powerful superfoods to support moms' mood, brain health, physical performance, sexual wellness, and more.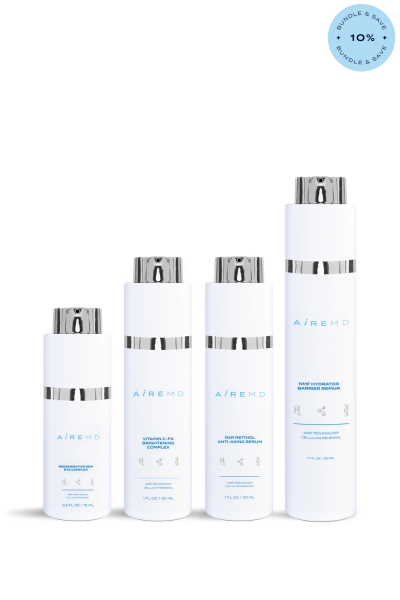 MDAiRE™'s skincare technology was designed and created by a board-certified dermatologist named Dr. Stefani Kappel. MDAiRE is medical-grade skincare that contains a proprietary blend of innovative active ingredients with advanced delivery systems that target the key regenerative pathways in the skin. Its cruelty-free products are made with clean ingredients.
Mom will love that that's free of parabens, fragrance, and phthalates. MDAiRE's products tighten, smooth, minimize water loss, and allow skin cells to hold onto water! Dr. Kappel is a self-claimed science nerd of dermatology with dual fellowships. She is skin-deep in love with the science of skin, surgery, and cosmetic treatment. Her practice is based in Newport Beach, California. She has been practicing for over 15 years.
Pick up these and the rest of the line at

MDAiRE
SilkSilky
Mom is going to love SilkSilky's premium quality silk pajamas, scarves, or pillowcases.  All of their silk pajamas are incredibly comfortable and breathable, and perfect for a good night's sleep. She'll love the silk pillowcases that keep her cool and make sure that she doesn't get bedhead, frizz, or breakage. Did you know that silk pillowcases can help prevent acne, reduce her fine lines & wrinkles and even increase collagen production?
I am a scarf lover and there is nothing quite as luxurious as a pure silk scarf. SilkSilky scarves come in classic colors and patterns that will accessorize her favorite little black dress or even a simple t-shirt and jeans.
Silk elevates any gift and shows Mom just how special she is to you.
Mother's Day Promos
5% off the second piece, available for scarf & pillowcases, code: GREAT15
$10 off on orders over $140, code: GREAT10
$22 off on orders over $220, code: GREAT22
Available online at

SilkSilky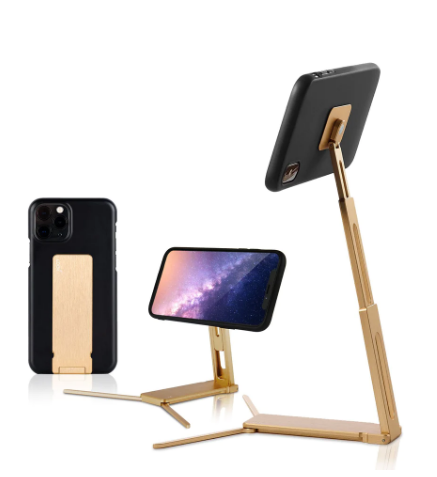 After all of this beauty and fashion, mom's going to want to call her besties and BRAG about what you gave her, but with all of the great gifts you got for her, well…her hands are full. She needs a Lookstand. The Lookstand is a transformative new product in the phone stand market. The extendable aluminum construction is durable, lightweight, and compact, suitable for every smartphone.
It has a display height extension range of 3.5 to 7 inches, combined with 120-degree tilt and 360-degree rotation allowing you to find perfect comfort for your uses – and the uses are many. A Lookstand can be used as a device stand, selfie stick, grip, filming tripod, and more. Optimised for quality, the Lookstand is tested to 10000 operating cycles, yet only weighs 1.6 oz.
The frame is small and easy to slip into a pocket or a bag – leaving a small and unobtrusive detach mount, compatible with wireless charging.
Leave the days of awkwardly propping up your phone behind you, and purchase a practical, sophisticated Lookstand today.
Use code ZIPPORAHS at Lookshop for 10% off your order ($45 minimum order)
No matter what your reason, giving your mom beauty products for Mother's Day is a great way to show her how much you care. Why not pick up a pretty basket and fill it with her favorite items. Here are some ideas: